There is no doubt that crypto has taken the world by storm over the past few years. Although many remain skeptical of cryptocurrencies like Bitcoin and Ethereum, the people have spoken: crypto is here to stay.
So, if you initially dabbled in crypto using Webull but have since decided to get more serious in working in the world of cryptocurrency, you might be wondering how to make the switch.
In this article, we will be diving into the process of transferring your crypto assets out of Webull and into crypto newcomer, BlockFi. Before we jump in, let's lay the groundwork about what each of these platforms offer and why one might choose to make the switch.
What Is Webull?
First up is Webull. Webull is a fast-growing, commission-free trading app that has new and intermediate investors buzzing. Known for its detailed investment resources and investor-friendly fees, Webull has gained a lot of users quickly.
Webull has amassed over 11 million users and isn't slowing down. The platform offers a variety of assets including stocks, options, ETFs, and cryptocurrencies (Bitcoin, Ethereum, Bitcoin Cash, and Litecoin). Transactions in these assets require no minimum balance and come with no commissions. This has been a welcome change from the old way of investing.
While trading stocks and ETFs is exempt of charges from Webull, crypto transactions do carry a small fee in the form of a 100-basis point spread. This spread is built into the price for both buying and selling the asset.
Check out our complete Webull Review to learn more.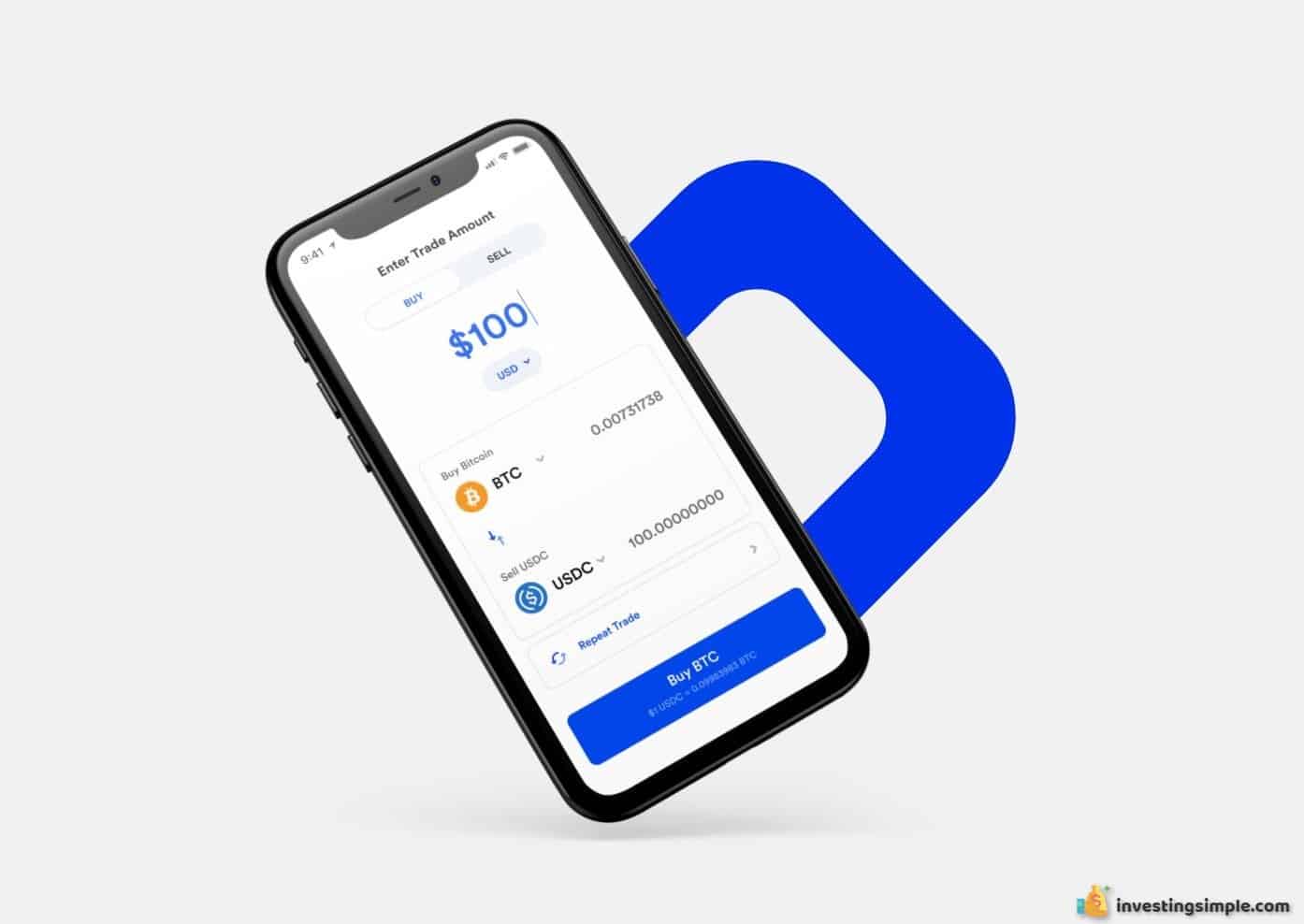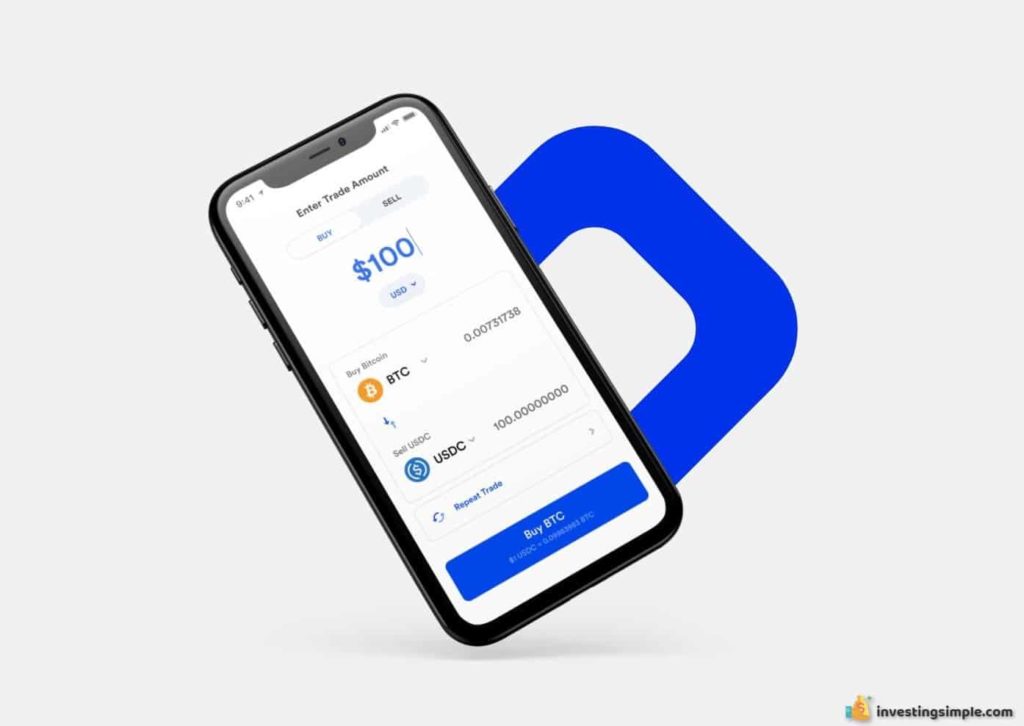 What Is BlockFi?
BlockFi is a cryptocurrency trading platform that offers competitive interest-earning accounts and a loan program. When you use BlockFi to house your cryptocurrencies, BlockFi will pay you an interest rate that dwarfs the leading rates available with commonplace financial institutions.
On the platform, users are also able to purchase and sell cryptocurrencies as well as take a loan out against their coins. Currently, the platform supports Bitcoin, Litecoin, Ethereum, USDC, and GUSD. The amount of interest you can earn on the site depends on what type of cryptocurrency you own.
When you deposit money into your account, that money is automatically converted into stablecoins (USDC, GUSD, and PAX) and you will begin to receive interest in the form of cryptocurrency.
As rates change often, we encourage you to visit their site to get the most up to date rates.
Check out our complete Blockfi Review to learn more.
How to Transfer from Webull to BlockFi
At this time, Webull does not support a direct way to transfer cryptocurrencies from their platform to another. Nor does it allow users to transfer crypto from another platform into Webull.
However, there is a workaround method that we will cover in this article. This method is simple but does have quite a few steps required.
Follow the steps below to complete the transfer.
Step #1: Sell Crypto Assets
In order to complete this first step, you must first access your Webull account by opening the Webull app or website.
1) Once you locate your crypto asset, select "Trade"
2) Select the "Sell" option
3) Enter the percentage of the asset you would like to sell
4) Click "Sell" and finally, "Confirm"
Step #2: Withdraw Funds from Webull
Once you sell your crypto, you will need to withdraw your funds from Webull. Follow these steps below to withdraw your cash:
1) Tap "Transfer" on the home page
2) Tap the "Withdraw" button
3) Enter an amount equal to or below the amount you have in your account
It usually takes one trading day to complete an ACH withdrawal.
Step #3: Deposit Funds into BlockFi
There are currently two ways to get your cash into BlockFi. The first is a wire transfer and the second is an ACH transfer. In this article, we will cover the ACH deposit as wire transfers typically come with hefty fees.
1) Access your BlockFi account
2) On the top navigation bar, select "Deposit"
3) Select "USD (as stablecoin)"
4) Select "ACH" and either link a bank account through Plaid or select a previously linked bank account
5) Enter the amount you'd like to transfer
6) Confirm your transfer details
Note that an ACH transfer typically takes 2-3 business days for the funds to be moved from your bank account to the platform. Your cash will immediately be converted to a stablecoin as noted above.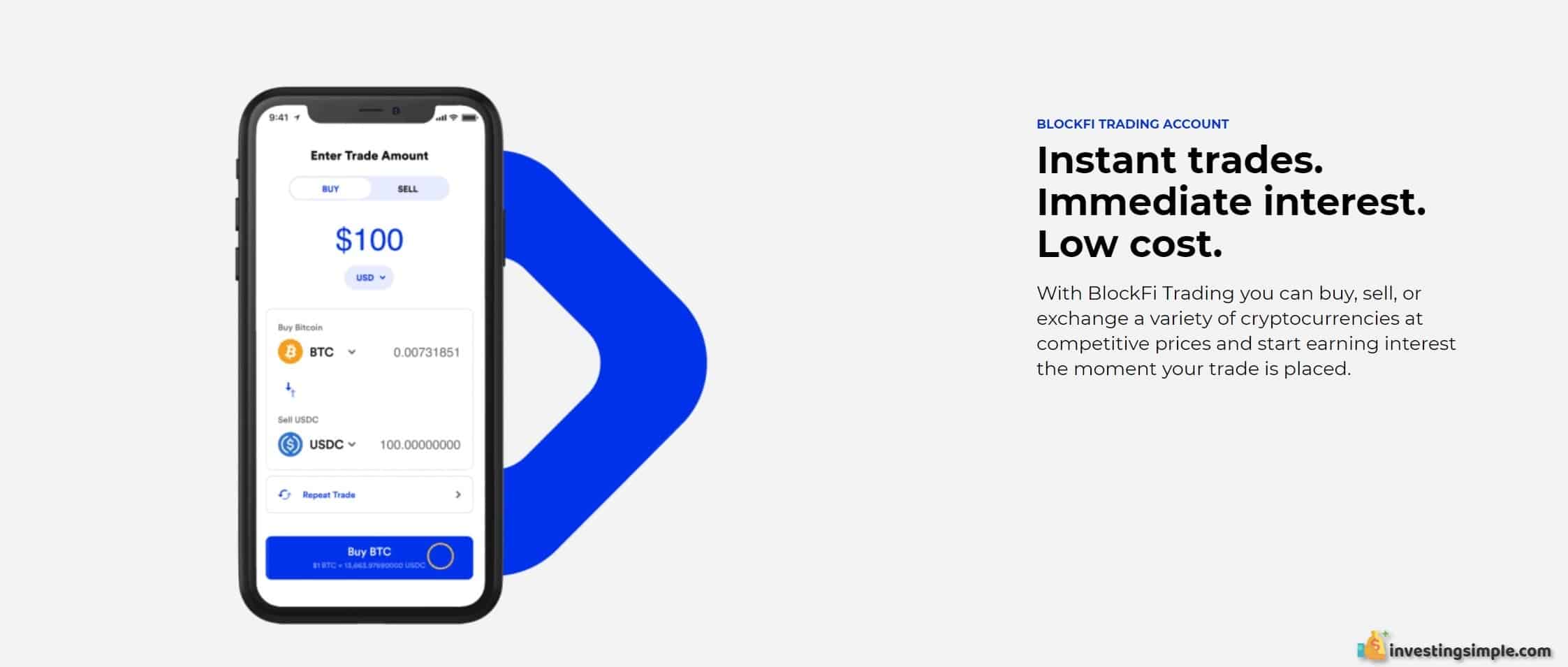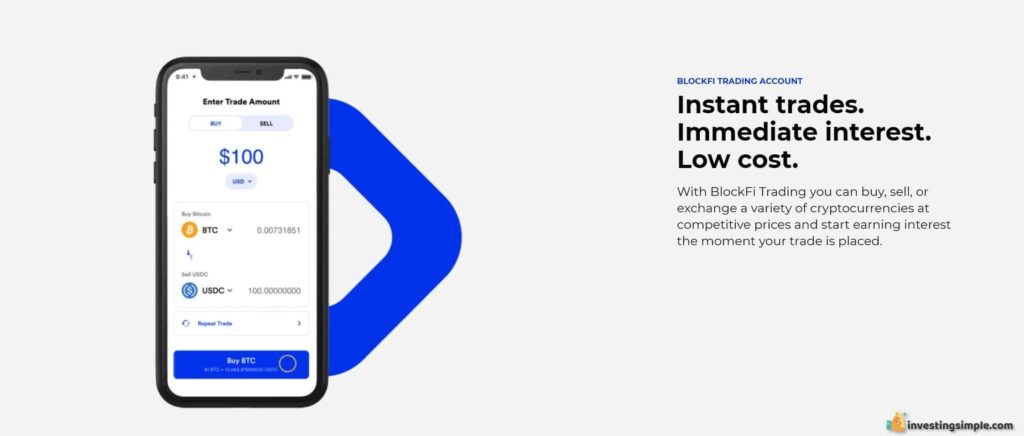 Step #4: Purchase Cryptocurrency
1) Sign into your BlockFi account
2) Select "Trade" on your dashboard
3) Click "Receive" (enter the cryptocurrency of your choice)
4) Select "Pay with" and enter the stablecoin of your choice
5) Enter the correct amount
6) Click the swap icon to calculate how much crypto you will receive
7) Click "Confirm Trade"
8) Click "Submit Trade"
As soon as you click "Submit Trade" your crypto will immediately be available in your BlockFi Interest Account.
How to Transfer from Webull to BlockFi: Final Thoughts
While there is no direct method to transfer from Webull to BlockFi, selling the assets and then reinvesting them on a separate platform is a viable option. Keep in mind, however, that anytime you sell an asset, you could be subject to capital gains tax.
Capital gains taxes are imposed whenever you sell an asset for more than you purchased it for. These laws apply to even cryptocurrencies. In addition, many platforms charge transaction fees for cryptocurrency trades. You'll want to be aware of this before you decide to buy or sell any of your crypto.
Hopefully this article has provided more insight into how you can move your assets from Webull to BlockFi without the traditional transfer. Before you make any drastic changes in your portfolio, be sure that your moves in the stock market or with cryptocurrencies align to your long-term objectives and will help you stay on the course to financial freedom.
Best Free Crypto Promotions