In today's fast-paced digital world, the convenience and speed of financial transactions have become increasingly crucial.
Huntington Bank, one of the leading regional banks in the United States, has seamlessly integrated Zelle, a popular digital payment network, into its services.
This integration allows Huntington Bank customers to enjoy swift and secure money transfers within the familiar realm of their mobile banking app.
What is Zelle?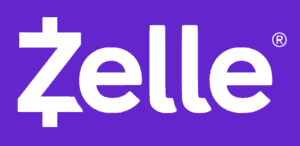 Zelle operates through direct integration within partner banks' apps or by linking a debit card within the Zelle app.
Huntington Bank customers can access both methods, yet the option within the Huntington Bank mobile app stands out as the most user-friendly.
This integration enables users to send and receive money conveniently within their Huntington Bank Personal or Business accounts.
Best Free Stock Promotions
How to Use Zelle in the Huntington Mobile App
The process of sending money with Zelle within the Huntington Mobile app is simple and efficient.
To get started, follow these easy steps.
1. Access Zelle
Open the Huntington Mobile app, navigate to the Payments tab, and click to enroll.
Choose the contact method you prefer to use with Zelle, either an email address or a US-based mobile phone number.
Once enrolled, you can initiate transactions seamlessly.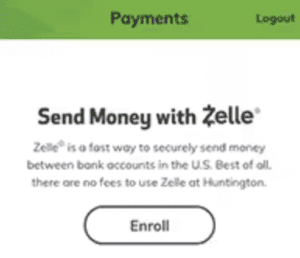 2. Pick a Recipient
Enter the email address or U.S. mobile phone number of the recipient. You can send money to individuals with a bank account in the US.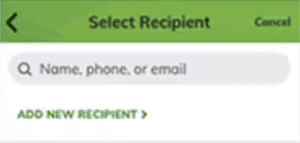 Ensure that the recipient has enrolled in Zelle before initiating the transaction. If they are not, they will receive a notification with steps to enroll.
3. Send the Money
Enter the amount you wish to send, review the transaction details, and click send. In most cases, the money is available within minutes.

Always make sure you are sending the correct amount to the correct person.
How to Set Up Zelle
If you're a Huntington Bank customer looking to use Zelle within the banking app, setting it up is a straightforward process.
Here's how to get started:
Open the Huntington Mobile app.
Navigate to the Pay & Transfer tab.
Follow the simple enrollment steps provided within the app.
With the Huntington Mobile app, accessing your accounts, making transactions, and now utilizing Zelle for swift money transfers is just a tap away.
Business customers can also leverage Zelle within the app's Payments tab, ensuring secure and convenient transactions with enrolled customers and vendors.