Has rampant inflation and the state of the stock market made you worry about what's safe to invest in?
There's a not-so-well-known bond issued by the US Government called an "I Bond" that's designed for inflationary markets - specifically to help ensure your regular savings can beat out inflation.
If that sounds like something you'd like to take advantage of, there isn't much time to wait, as the government is about to reduce the returns of I Bonds moving forward. You have until October 31st to get this record rate.
The last date to purchase I Bonds at a 9.62% interest rate is on October 28th, 2022.
Before we get into I Bonds, specifically, let's briefly talk about Bonds.
What Is A Bond?
A bond is a debt instrument used to raise capital between two parties: the bond issuer, and the investor.
Instead of selling stock and granting the investor equity in a company, a bond is a debt the issuer agrees to pay back to the investor over time, with extra interest as an incentive.
First, the investor will pay the price of the bond to the issuer up front as a loan.
Then, the issuer pays a fixed rate on a predetermined interval along with the principle at a pre-specified maturity date.
Bonds allow issuers to raise capital without giving away ownership.
There are three main types of bonds:
Municipal Bonds, issued by local state governments
Corporate Bonds, issued by private companies
Treasury Bonds, issued by the United States government
I Bonds are a type of treasury bond, issued by the US Federal government.
What Are Series I Bonds?
This is a type of treasury bond where the interest rate is based on inflation rates during the period it is purchased.
I Bonds have their interest rate updated twice a year to stay in line with the fluctuations of the Consumer Price Index. This happens in May and November.
With I Bonds, you can only purchase up to $10,000 a year per social security number. You can also contribute another $5,000 from your tax refund to I Bonds later when you file.
Here's a quick I Bonds overview:
Interest Rate before November: 9.62%
Exempt from local and state taxes
Minimum purchase: $25
Maximum purchase: $10,000
Interest accrues for up to 30 years
Minimum holding period: 12 months
Interest is earned each month
Interest and principle are paid only when bond is cashed out
12 Month Minimum Holding Period Explained
A big thing to remember with I Bonds is its minimum holding period.
Whereas with some other bonds, you're able to cancel the order and cash out early, with I Bonds you must wait at least a full year before withdrawing.
3 Month Interest Penalty Explained
Additionally, if you withdraw your money before the 5-year mark, you'll also lose the last 3 months of interest earned.
So in the event you withdrew your money right at the 1 year mark, you'd only get paid your full principle + 9 months of interest.
However, if you withdrew your money after 5 years (60 months), you'd get paid your full principle + 60 months of interest.
I Bonds November Rate Change
This November 2022, the government is lowering the interest rate that new I Bonds will earn for the next half year. I Bonds interest rates will drop from 9.62% to somewhere around 6%, based on the updated 2022 CPI projections.
The last date to purchase I Bonds at a 9.62% interest rate is on October 28th, 2022.
How To Buy I Bonds
In order to purchase an I Bond, you must be a US resident with a social security number.
As far as methods to purchase I Bonds, there are two methods:
Online through TreasuryDirect
The traditional method is purchasing through Treasury Direct, but there is also a new mobile alternative using the Yotta Banking app.
In this video, we'll show you how to go through each method, step by step.
Disclosure: Ryan Scribner is an angel investor in Yotta.
How To Buy I Bonds Through Yotta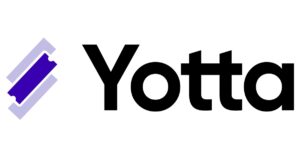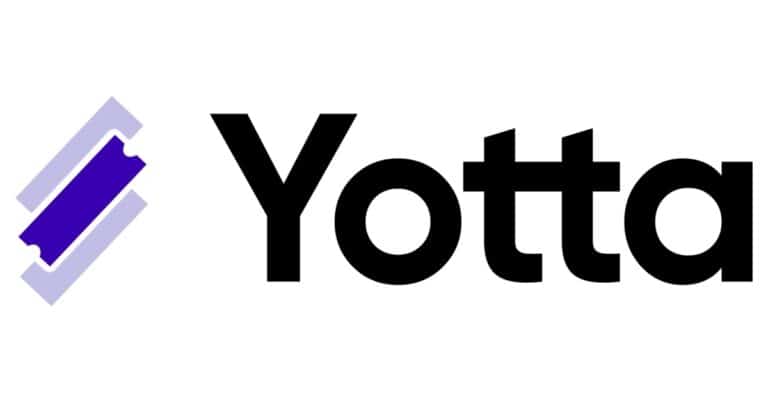 Yotta is the ONLY way to buy I Bonds outside of the Treasury Direct website according to Bloomberg.
This is a fintech banking app that offers a few different "bells and whistles." Outside of easy I Bond purchasing, the main feature they offer is a Prize-Linked Savings Account. 
You can read more about them in our full Yotta Review. For now, let's explain how to buy I Bonds easily through the app.
Use Referral Code

RYAN

for 100 Bonus Tickets!
Open a free Online Savings Account (they work with a partner bank called Evolve Bank & Trust)
Link your bank account securely using Plaid
Create an I Bonds Bucket in Yotta (these are different savings pods you can use for separate goals)
Click on the purple Purchase button
Select the deposit from account and set the Amount To Deposit (up to $10,000)
Confirm the Interest Rate and Unlock Date
Click on the purple Deposit button
That's it! Even with signing up and linking your bank account, it takes about half the time as the old school Treasury Direct website.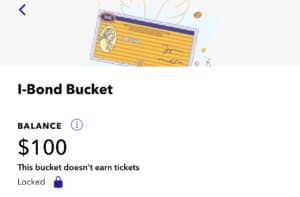 How To Buy I Bonds Through Treasury Direct

Here is the traditional method of purchasing I Bonds through the TreasuryDirect website.
You'll need to open a TreasuryDirect account, navigate to their Buy Direct Tab, and purchase through their application process. This process may take upwards of a half hour to complete.
If you choose to sign up through the website, make sure to follow the site's instructions very carefully, so you don't need to restart the process from the beginning.
1. Open A TreasuryDirect Account
With your TreasuryDirect account, you'll need to choose your account type (likely an Individual/Taxable account) and fill out their application.
From the homepage, click "Open New Account" near the login panel.
At the bottom of this new page, click the blue "Apply Now" button.
Choose the correct account type, and follow to the next page to fill out their application form.
You'll need to provide the following:
Full name
Date of birth
Driver's license/state ID number
Street address
Phone number
Bank account information
Social security number
Email Address
After setting up your account information, check the box inside the taxpayer identification number certification panel that you confirm and agree that your information is true, under penalty of perjury.
You'll need to verify and certify your information once more, and then enter a captcha to prove you're not a robot.
Finally, you'll be asked to enter an original password, choose a personalized image, and set up three security questions.
Pro Tip! Make sure your password has a special key in it (like a $, !, %, etc.) to make sure it's valid. If you don't, you'll have to restart the entire application process over again.
After this account signup is done processing, you will receive your account number in an email sent to the address you provided during signup. This is important account information, make sure you don't lose it so you can sign in correctly.
2. Log In, And Go To the "Buy Direct" Tab
Once you've logged in using your account number, you'll be sent a One Time Passcode to register your computer. You'll have to keep your email address at the ready, to copy and past your OTP in to the field to verify your identity and move forwards.
After this process, you'll be prompted on the next screen with your chosen personal image. You'll need to enter in your password not by using your keyboard, but instead by clicking on a virtual keyboard inside the website using your mousepad.
Finally, you'll see BuyDirect as the second tab at the top of your screen.
Choose this to open the available bond products for sale.
Scroll down to the "Savings Bonds" section, select Series I, and press Submit.
3. Enter Your Purchase Amount
On this page, you'll have to enter your purchase amount, and select your source of funding.
Afterwards, you can choose to schedule a single purchase, or schedule a purchase frequency.
In either case, you'll need to enter in the date you'd like to purchase your bond, but with recurring purchases you'll have to do some extra work:
Choose how often you'd like to purchase your bonds
Select a Purchase Start Date
Select a Purchase End Date
You also have the option to schedule specific purchases individually.
When you've reviewed your purchase dates and everything looks proper, press Submit.
4. Review Your Transaction
Finally, review your transaction details to make sure everything is in order, and press Submit to certify your identity and authorize the transaction. Your purchase will take one business day to process, so don't wait until the last day to buy your bonds.
What Determines The I Bonds Rate?
As long as I Bonds have been around, their interest rates offered have fluctuated with the Consumer Price Index, or the CPI.
Because the CPI is a very volatile finance metric, the rates I Bonds can offer can go from being quite aggressive to quite tame, even in the span of just 6 months. Because you can only purchase up to $10,000 a year in I Bonds, it's important to purchase them while the growth rate is still "hot".
Another thing to note is that these interest rate changes are somewhat automatic. It's not that the Federal Reserve or some government entity arbitrarily decides to raise or lower what the I Bond offers, but instead that it just follows the changes in CPI projections.
Because that's the case, anyone with access to the CPI data and other relevant variables can predict how much the I Bond rate will change, with considerable accuracy.
Final Thoughts: I Bonds
After October 28th 2022, you will no longer be able to purchase I Bonds with the 9.62% interest rate.
Because these purchases take a day to process, make sure you buy your I Bonds before October 28th.