Investing in the S&P 500 index can be a great way to gain exposure to a broad range of large, well-established U.S. companies.
And with Robinhood, it's easier than ever to invest in the S&P 500. In this article, we'll walk you through the steps to invest in the S&P 500 using Robinhood.
First, it's important to understand what the S&P 500 is and how it works. The S&P 500 is an index of 500 large-cap U.S. stocks.
These stocks are weighted based on their market capitalization, or the total market value of their outstanding shares. This means that the larger the company, the more it influences the index's performance.
Now, let's dive into the steps to invest in the S&P 500 using Robinhood.
Limited Time: Robinhood 1% Transfer Bonus
If you transfer an existing brokerage account to Robinhood through January 31st 2024, you can get an Unlimited 1% Transfer Bonus.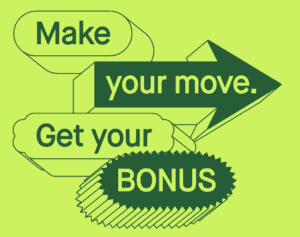 For example, if you transferred a brokerage account worth $50,000 - that would be a bonus of $500.
In addition, Robinhood offers a free stock for new users as well as a 1% IRA match for retirement accounts.
Step 1: Open a Robinhood Account
The first step is to open a Robinhood account. You can do this easily through their website or mobile app. Robinhood is a commission-free trading platform, making it a great option for beginner investors.
Step 2: Fund Your Robinhood Account Using Your Bank Account
Once you've opened your Robinhood account, you'll need to fund it using your bank account. You can link your bank account directly to Robinhood for easy transfer of funds. Or you can also link your debit card. 
Step 3: Choose an S&P 500 Index Fund or Invest in Individual Stocks
Now that your account is funded, you can choose to invest in an S&P 500 index fund like VOO, or you can invest in individual stocks included in the S&P 500. If you choose to invest in individual stocks, be sure to do your research to ensure you're investing in quality companies.
Once you've chosen your investment, you'll need to place a market or limit buy order on Robinhood. Fractional shares are available on Robinhood, which means you can invest in a portion of a share of a stock or fund. This makes it easy to invest in the S&P 500, even if you don't have a lot of money to invest.
And that's it! With just four simple steps, you can invest in the S&P 500 using Robinhood. Keep in mind that investing involves risk, and it's important to do your research and understand the potential risks and rewards before investing. But with the right approach, investing in the S&P 500 can be a great way to grow your wealth over time.
Don't forget to grab your free stock worth up to $200 from Robinhood today!