Saving and investing share an inverse relationship when inflation is high. Saving a dollar today turns into $0.95. But, certain asset classes can drastically increase in value as inflation rages on. 
This article is sponsored by Masterworks.
Traditionally, gold was the go-to asset for preserving wealth. However, gold may no longer be the best asset class as a store of wealth. 
Back in 2015, Larry Fink, CEO of Blackrock, declared the 2 best assets were contemporary art and real estate. 
While real estate may not come as a surprise, most investors overlook art as an asset class. So what do others say?
Well, Bill Gates currently has an art collection worth roughly $124 million. Jeff Bezos has invested in art. And famous hedge fund titan Steve Cohen has personally invested over $1 billion in Contemporary Art.
So, what's the motivation behind this? Let's take a look and examine the top platform dedicated to contemporary art investments: Masterworks.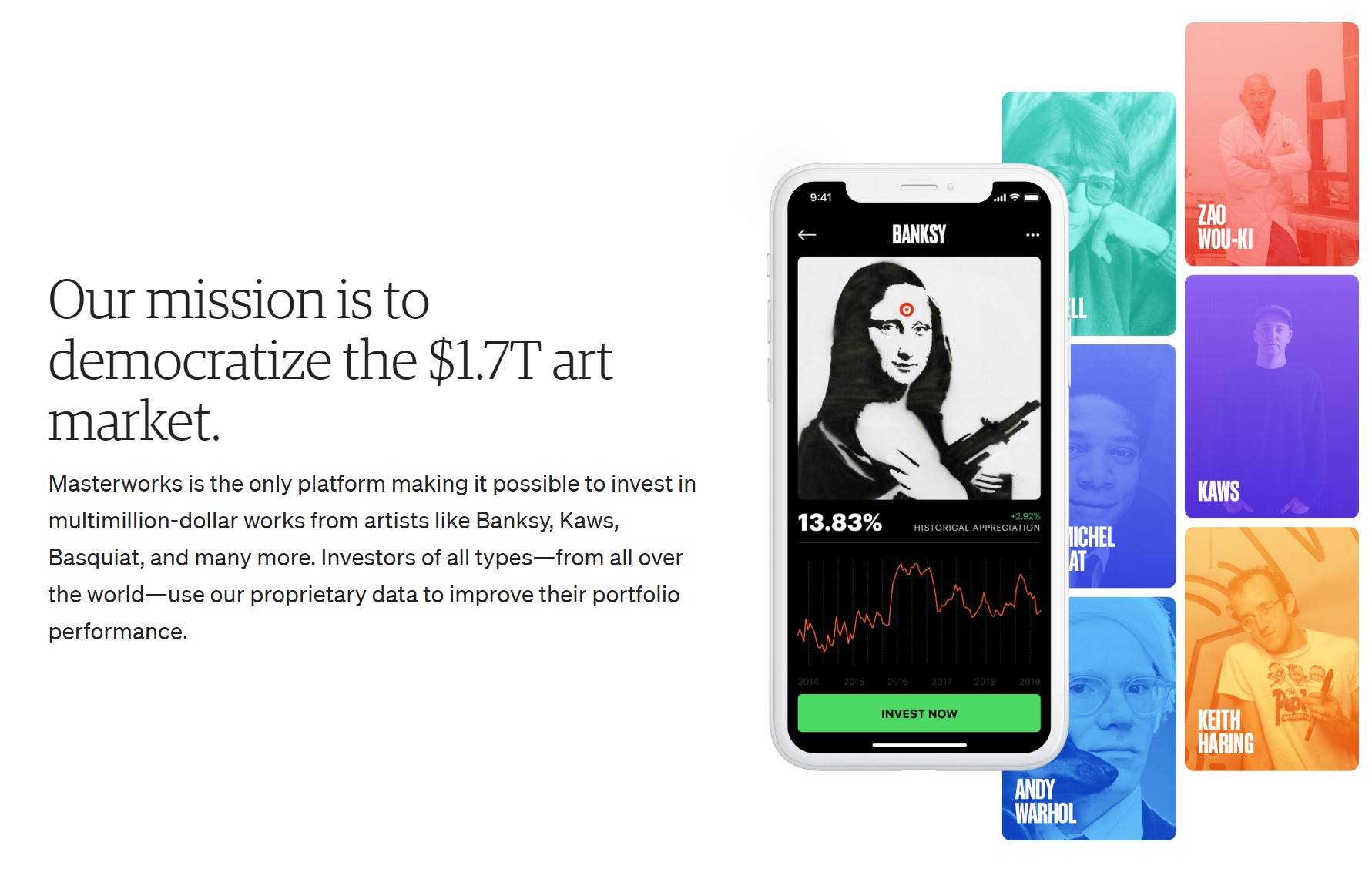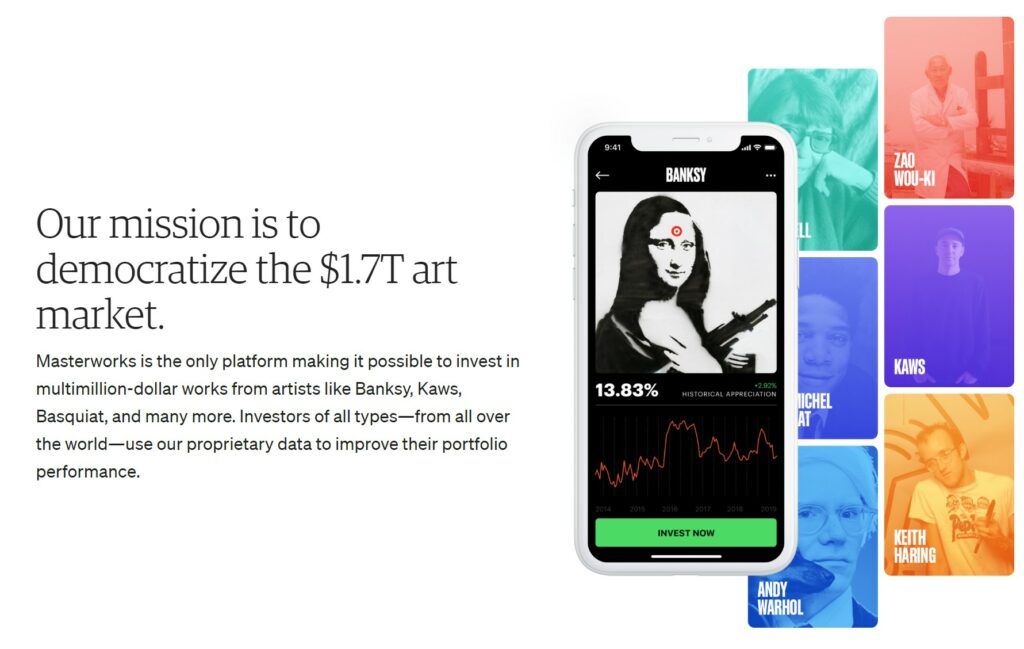 Why Art?
Investing in art is not a new concept. The ultra-wealthy have invested in art for centuries.
People usually think of real estate and gold as solid stores of value, but some experts argue that art is a much better alternative. 
First, contemporary art has outpaced gold and real estate by 4x when inflation is above 3% like it is today.
Second, contemporary art actually has the lowest correlation to public equities among any major asset class according to Citi.. Don't forget that stocks— even the best ones — are volatile.
In other words, an investment in artwork can be a great way to diversify your portfolio and hedge against market volatility.
Perhaps chief of these reasons though is the steady and impressive growth. 
Art as an Investment
It's widely known that the top end of the art market has appreciated nicely over time. The Mona Lisa wasn't always worth $867 million. So how has art been doing as an investment lately? Contemporary art prices actually outpaced the S&P 500 index by 174% from 1995 to 2020 according to CitiBank.
Masterworks Founder, Scott Lynn, reports that from collecting over 70+ years of art transaction records (that's millions of data points), he discovered that when artworks start pricing above $1 million, their appreciation becomes predictable.
Not only does art provide investors with strong returns, but also hedges against market volatility. 
In that same study by CitiBank, researchers found that art continued to increase in value even throughout the COVID-19 pandemic while other asset classes lost value. Total art saw an increase of 5.5% from Jan through July in 2020. Contemporary Art increased by 6.3% during that same period, which was the number one asset class. 
So how did other asset classes do during that period? Commodities were down 22%, Private Equity down 6%, and Real Estate down 15%. This demonstrates art's resilience in turbulent times.  
Although past performance doesn't guarantee future results, these numbers are noteworthy, to say the least.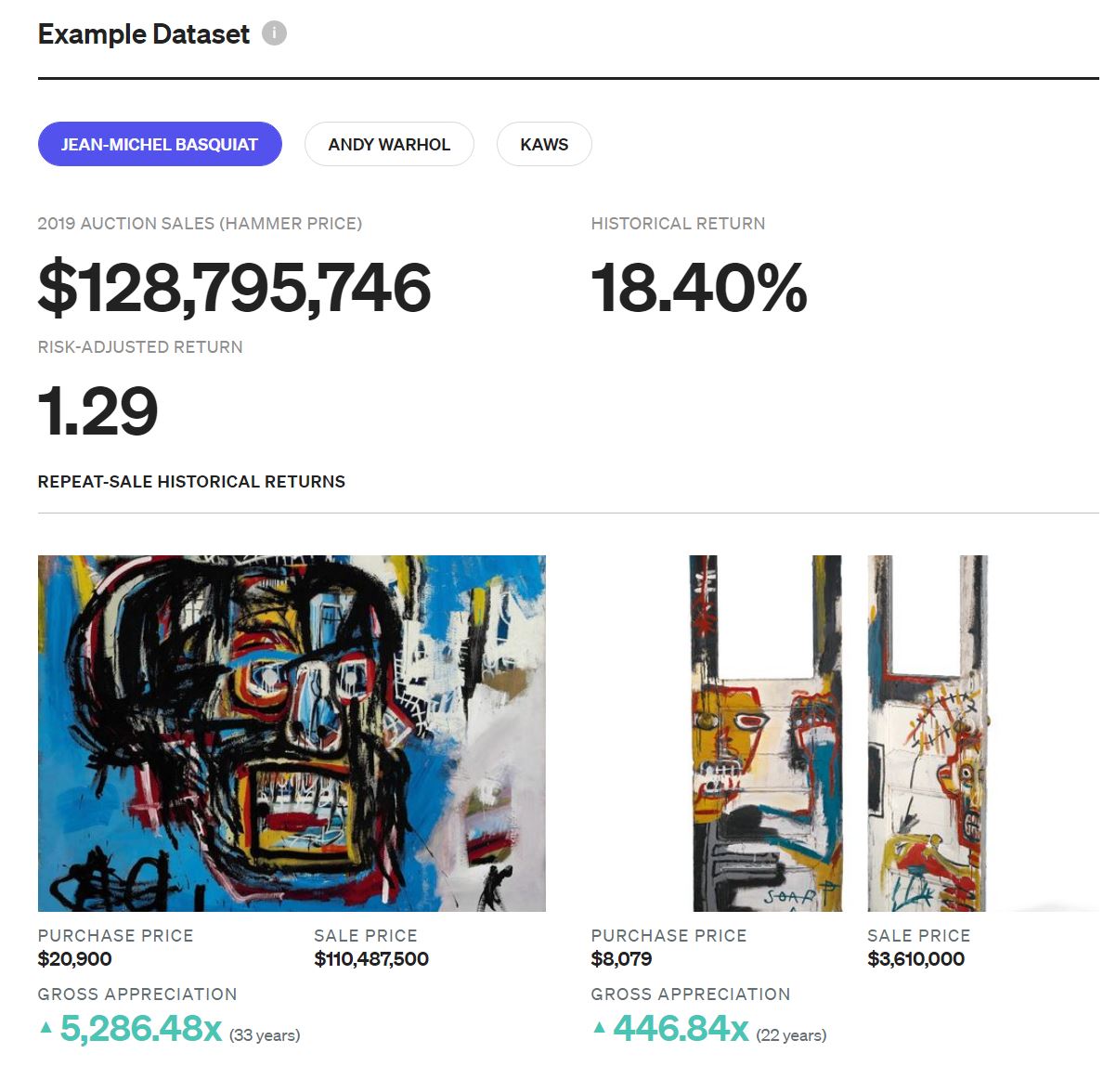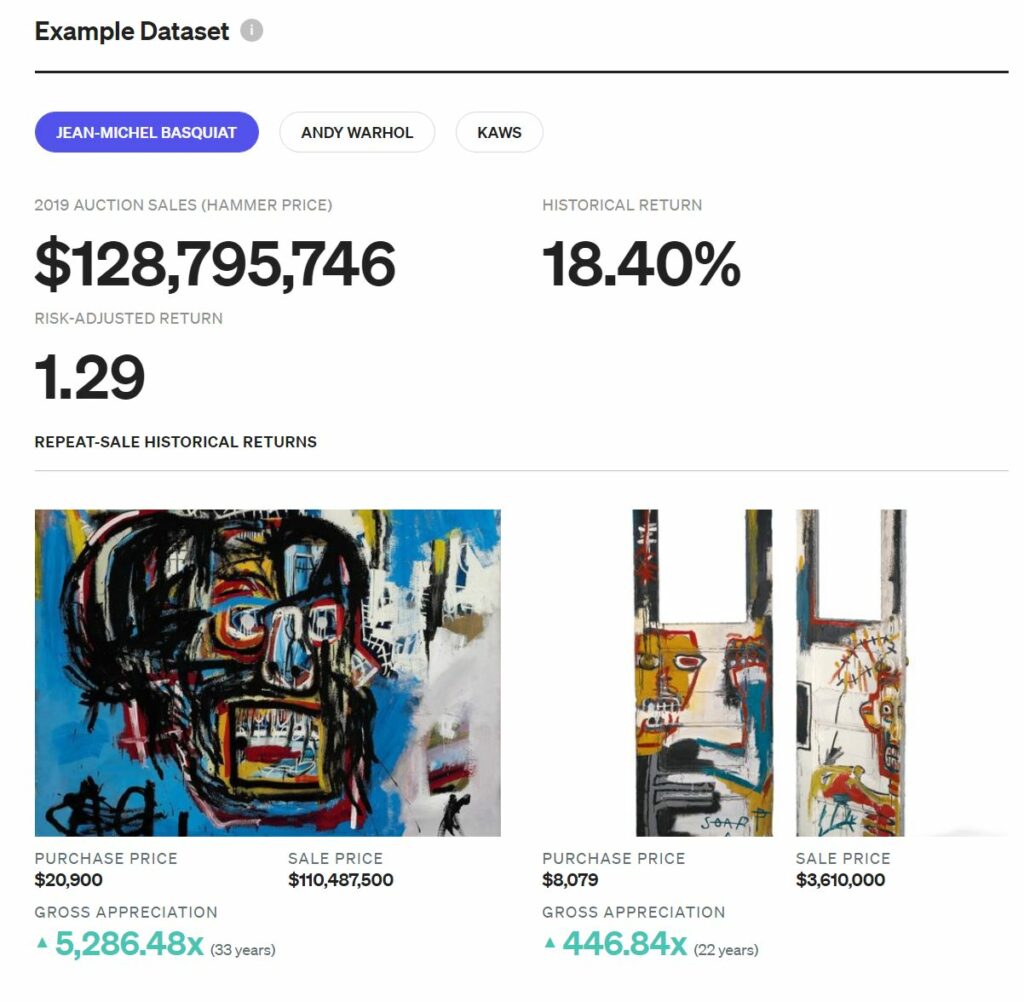 Is Art Risky?
Like any investment, art certainly carries some level of risk. An investment in art will require a knowledge of which artists are popular and where current trends are headed. 
Because art is a physical asset, no money is generated until after the sale of a piece of art. Therefore, if a particular work won't sell, no amount of appreciation can materialize. 
This is where Masterworks comes in. They make art investing simple and easy to understand. Investors can leverage their expert team to participate in art investments. 
So, What Is Masterworks?
Masterworks is an online investing platform dedicated to artwork. The company was founded in 2017. Since its launch, over 280,000 investors have joined. This is largely in part due to their team of experts with over 75 years of combined art collecting experience. 
The company grants investors access to purchase shares of a piece of artwork. They operate with a clear process. 
"Masterworks is the first platform for buying and selling shares representing an investment in iconic artworks. Build a diversified portfolio of iconic works of art curated by our industry-leading research team."
First, Masterworks seeks to find the best artists with momentum in the markets. After identifying the top artists, they purchase the artwork. 
Once a piece of art has been purchased, they file it with the SEC. This allows anyone the opportunity to invest alongside Masterworks. 
Masterworks then holds the painting for some time to allow it to appreciate. Investors have the option to hold during that period or liquidate early with Masterworks' secondary market. 
Read our full Masterworks review to learn more!


How To Get Started With Masterworks?
A key advantage of Masterworks is that it is not limited to accredited investors and lets you invest in multimillion-dollar paintings by artists like Picasso, Warhol, and Banksy for a fraction of the price.
To get started with the platform, investors will need to request access through their online application. Once you're approved, you can freely invest in their offerings. 
Masterworks has been so popular that they actually have a waitlist for those seeking membership. 
However, if you sign up using the link below, you can actually skip the waitlist!
The 2 Best Assets: Final Thoughts
In today's modern era, investing has never been easier. Apps like Robinhood and Webull have certainly altered the investing landscape. 
However, for many investors, stocks are no longer the best asset class. Further diversification is needed. Experts like Larry Fink believe contemporary art and real estate are far better stores of wealth than traditional stocks.
There's just one problem. An investment in real estate or art typically requires massive amounts of capital and time. In recent years, however, many online crowdfunding platforms have been founded that give investors access to real estate. But what about art?
Investing in art has also become far more simple. Before Masterworks, investing in art could require $10M+ to buy a single work. Today, however, you can allocate to any of the works that Masterworks acquires just like buying stocks online. Masterworks is the first online platform dedicated to artwork featuring a secondary market and easy access to choose your investments. 
If art as an investment interests you, be sure to read our full review and skip the waitlist today!
Best Free Stock Promotions