Back in the day, banks were brick and mortar buildings where you could walk in and hand over your money to a teller then get back a summary of your account with your new balance.
Say hello to the new technology of cryptocurrency.
Cryptocurrency is a virtual currency that utilizes cryptography for protection and security. It is used as a means of exchange to buy and sell, however it exists solely digitally. There is no tangible version of it.
This could make some people nervous! But rest assured, the reputable crypto online apps are in compliance with rules and regulations that protect your investments from loss, theft or misappropriation.
So, what about BlockFi? Is Is BlockFi FDIC Insured? Let's review!
About BlockFi
BlockFi is a cryptocurrency platform that offers people and businesses the ability to earn interest on cryptocurrency, to borrow cash using cryptocurrency, and to trade cryptocurrency. This impressive menu of services is something you won't find frequently all in one place.
BlockFi was designed to give you a way to use your cryptocurrency to earn money. You can earn up to 8.9% APY with a BlockFi Interest Account. The interest on this account compounds daily and is paid out monthly.
The BlockFi interest rates are above-average in the crypto interest account market.
There is no minimum deposit to begin earning interest with BlockFi. There are zero hidden fees, and if you want to use your account to make trades, they are transacted instantly.
Founded in 2017, the platform is backed by some of the biggest names in investing, including Valar Ventures, Susquehanna, Fidelity, CMT, Akuna, Three Arrows Capital, Hashkey, and more.
Overall, BlockFi is an easy-to-use app with virtually no learning curve.
What Is Federal Deposit Insurance Corp (FDIC) Coverage?
Because BlockFi is not a bank and does not have banking functions, it is not eligible for insurance by the FDIC.
The FDIC:
Insures deposits
Examines and supervises financial institutions for safety, financial stability, and consumer protection
Works to resolve complicated financial issues
The FDIC covers cash reserve accounts up to $1,000,000.00.
The corporation insures trillions of dollars of deposits in U.S. banking institutions, representing deposits in virtually every bank and savings association in the country.
The FDIC directly supervises and examines more than 5,000 banks and savings associations for operational safety and soundness.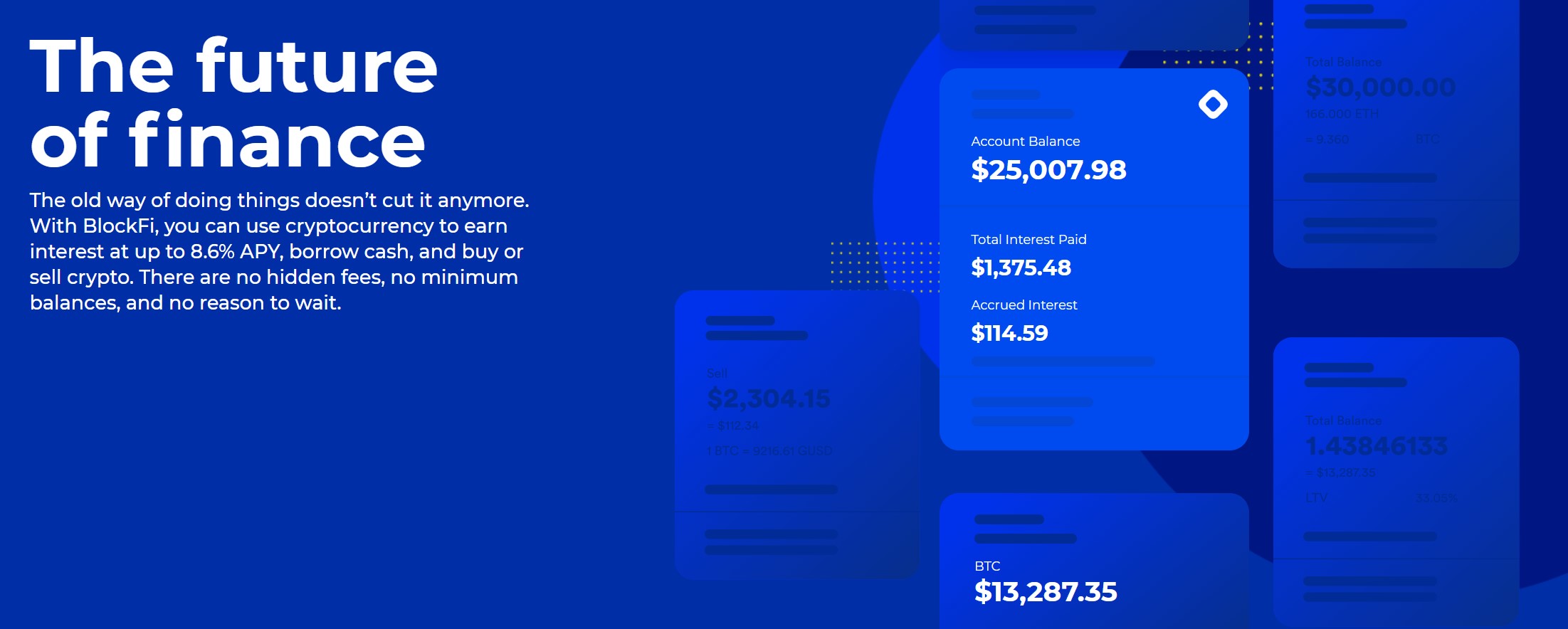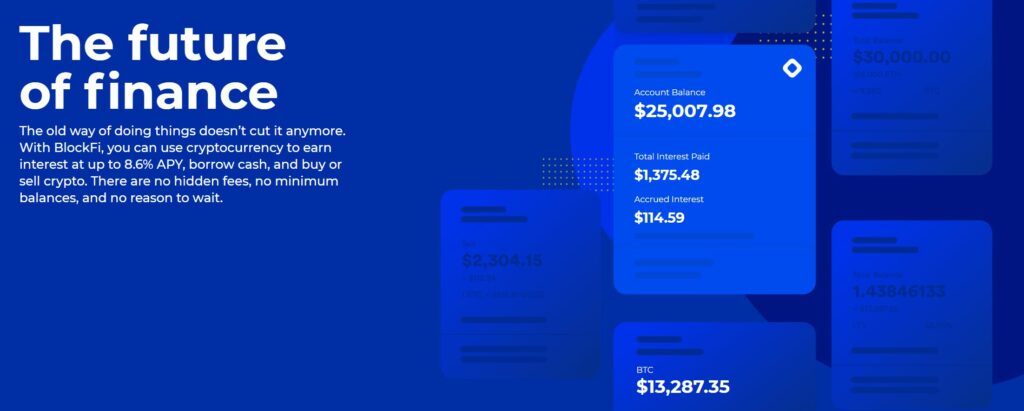 How Does BlockFi Protect Investors?
BlockFi's cryptocurrency holdings are held by the Gemini Trust Company, which is regulated by the New York Department of Financial Services (NYDFS).
Gemini is a licensed custodian with an umbrella of coverage that is regulated by the NYDFS.
The NYDFS is the department of the New York state government responsible for regulating financial services and products, including those subject to the New York insurance, banking and financial services laws.
This entity has granted BlockFi  a Virtual Currency License in place to protect your money.
What Is The Virtual Currency License?
The DFS has strict regulations for virtual currency business activity, set in stone in June 2015.
Since that time, under that "BitLicense" regulation, DFS has granted numerous virtual currency licenses and charters to ensure that New Yorkers have a well-regulated way to access the virtual currency marketplace. It also has a function to make sure that New York State stays at the center of technological innovation and forward-looking regulation.
Here Are Some Specifics About The Virtual Currency License
The law disallows any person or entity to engage in any Virtual Currency business activity without being licensed.
Virtual Currency Business Activity encompasses any one of the following activities:
Storing, holding, or maintaining custody or control of Virtual Currency on behalf of others.
Buying and selling Virtual Currency as a customer business
Performing Exchange Services as a customer business
Controlling, administering or issuing a Virtual Currency
As you can see, these well spelled-out restrictions are clear and not subject to interpretation.
Is BlockFi FDIC Insured: Conclusion
Many crypto investors sock their digital assets away on exchanges or simply leave them sitting for long-term safe keeping. However, this strategy doesn't help them grow their investment holdings or build overall wealth. The BlockFi Interest Account is made for people and companies that own crypto assets to earn interest in crypto on their crypto held at BlockFi.
The BlockFi Interest Account lets you put your crypto to work and earn monthly interest payments in the asset-type that you deposit with BlockFi. Opening an account is both quick and easy.
BlockFi clients using the BlockFi Interest Account earn compound interest in crypto, significantly increasing their Bitcoin, Ether, Litecoin, PAX Gold, USD Coin (USDC), Gemini Dollar (GUSD), and Tether (USDT) balances over time.
Because BlockFi is not a banking institution, it does not qualify for FDIC protection. However, your crypto is kept safe and secure under the auspices of the New York Department of Financial Services, which has strict rules and regulations.
Crypto currency may not be tangible, but the safety net for your investment is.
Best Free Stock Promotion