Cryptocurrency is a digital currency that utilizes cryptography for the highest level of security and protection.
It is exploding in popularity! Crypto can be exchanged over the internet around the globe. Transactions can be made without interference by government agencies or financial institutions. By eliminating the middleman, cryptocurrency can flow quickly and safely.
While cryptocurrency itself is built upon a secure foundation, sometimes the platform you choose to use may not be. In this article, we will review Coinbase and cover whether or not it is secure. So, is Coinbase safe? Let's dive in!
What is Coinbase?
Coinbase is one of the leading, longest running cryptocurrency exchanges around the world. The company now has more than 56 million customers in over 100 supported countries. The company is headquartered in the US with many global offices.
Since its launch in 2012, they have provided a secure, simple way to purchase crypto using bank cards, PayPal, wire transfers, debit and credit cards.
The company lets users buy, sell and exchange more than 20 different cryptocurrencies, including the coins that are the most popular:
Ethereum
Litecoin
XRP
Dogecoin
There are dozens of other types of crypto that do less volume but are still available to actively buy, sell and trade.
How Does Coinbase Protect My Cryptocurrency?
Coinbase has crime insurance that protects a portion of digital assets held across its storage systems against losses from theft, including cybersecurity breaches.
However, you need to know that their policy does not cover any losses resulting from unauthorized access to your personal Coinbase or Coinbase Pro account(s) that occurs due to a breach or loss of your credentials. It is completely your responsibility to use a strong password and maintain privacy of all login credentials you use to access Coinbase and Coinbase Pro.
Is My Coinbase Crypto Protected By Government Entities?
The short answer is "no." This is due to the fact that Cryptocurrency such as Bitcoin, Litecoin and Ethereum, and stablecoins such as USDC, are not insured by the Federal Deposit Insurance Corporation (FDIC) or Securities Investor Protection Corporation (SIPC).
This is due to the fact that Coinbase is not a bank nor has banking functions, therefore it is not eligible for insurance by the FDIC.
The FDIC covers cash reserve accounts up to $1 million.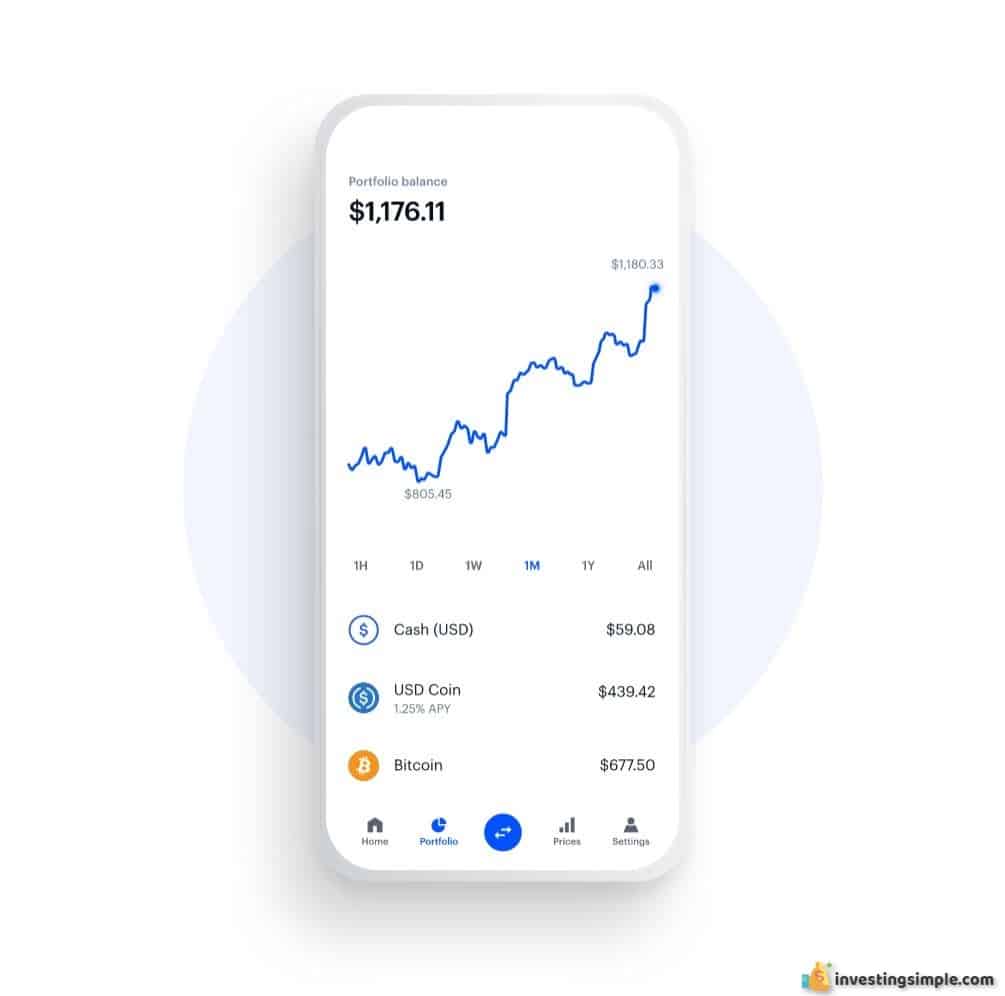 How Is My Cash Insured?
Your cash balances such as U.S. dollars, British pounds, or euros, are held in your Coinbase e-money wallets.
For U.S. customers, Coinbase combines your balance with the balances of other customers and holds those funds in either:
Custodial accounts at U.S. banks and/or
Invests those funds in liquid U.S. Treasuries, or
USD denominated money market funds in accordance with state money transmitter laws
If you are a U.S. customer, your money could be held in any one of these three methods or a combination of them.
For non-U.S. customers, funds are held as cash in dedicated custodial accounts. All custodial pooled amounts are held separate from Coinbase funds. This means that Coinbase will never use these funds for its operating expenses or any other corporate purposes.
U.S. customer funds held as cash are maintained in pooled custodial accounts at one or more banks partially insured by the FDIC, but at a lesser dollar amount.
Custodial accounts have been set up to make available pass-through FDIC insurance up to the per-depositor coverage limit - currently $250,000 per individual. Keep in mind that this is considerably less than the FDIC's coverage of $1,000,000 for cash held in a banking institution.
This FDIC pass-through insurance protects funds held on behalf of Coinbase customers against the risk of loss should any FDIC-insured bank(s) where Coinbase maintains custodial accounts fail, go out of business or close in any other manner.


What Is Federal Deposit Insurance Corp (FDIC) Coverage?
The FDIC:
Insures deposits
Examines and supervises financial institutions for safety, financial stability, and consumer protection
Works to resolve other complex financial issues
The corporation insures trillions of dollars of deposits in U.S. banking institutions, representing deposits in virtually every bank and savings association in the country.
The FDIC directly supervises and examines more than 5,000 banks and savings associations for operational safety and soundness.
Is Coinbase Safe: Conclusion
Cryptocurrency has many solid benefits including ease of use, speed and simplicity.
However, for platforms facilitating crypto buying and selling, there are fewer safety nets in place. This is because government and banking entities are not overseeing trading of this virtual money.
But Coinbase does offer pass-through FDIC insurance for custodial accounts of up to $250,000 per person. You will be wise to keep an eye on your cash balance so you do not exceed this amount.
Best Crypto Promotions