Cryptocurrency continues to rise in popularity due to its built-in security and instant transactions. But there's just one problem: finding a platform as reliable and secure as crypto itself can be a challenge.
Since 2012, a vast array of trading platforms have come into existence. Each offers a plethora of features and options for investors. But which one is actually best for you? Which ones are secure?
In this article, we take a look at one of these platforms. So, is Gemini FDIC insured? Can you trust your money with Gemini? Let's dive in!
What is Gemini?
Gemini is a digital asset platform giving users a fast and simple way to exchange cryptocurrency.
Cryptocurrency is a digital currency that utilizes cryptography for the highest level of security and protection.
Recently, it has been in the news for its rapidly-growing popularity, particularly among younger investors.
Crypto can be exchanged over the internet around the globe. Transactions can be made without interference by government agencies or traditional financial institutions. By eliminating the middleman, cryptocurrency can flow quickly and safely.
However, there is no tangible version of crypto, which can be concerning to some investors. Because of this, they are looking for platforms that are safe and secure.
Gemini sells more than 45 cryptos including the top headliners such as bitcoin, ether, and dogecoin. The company touts its services as the most efficient as you can build your crypto portfolio in under four minutes.
The company works with individuals or institutions to buy, sell, and store bitcoin and cryptocurrency.
People around the globe can use Gemini: it's available in all 50 U.S. states and over 55 countries. You can get started with as little as $5.
Once you open an account, you can purchase any amount of cryptocurrency and immediately opt-in to Gemini Earn to start gaining interest on your balance.
What Is The FDIC?
The Federal Deposit Insurance Corp (FDIC) is a federal entity that covers banking and other financial institutions by:
Insuring deposits
Examining and supervising financial institutions for safety, financial stability, and consumer protection
Working to resolve complicated financial issues
The corporation insures trillions of dollars of deposits in U.S. banking institutions, representing deposits in virtually every bank and savings association in the country.
The FDIC was established to protect money people have deposited into the banks in the unlikely event the financial institution goes out of business or shuts down for any other reason.
The FDIC covers your cash reserve accounts up to $1,000,000.00.
However, in order to be eligible for FDIC insurance, your money must be in an account associated with a traditional banking institution, which crypto exchanges are not. Therefore, Gemini is not FDIC insured.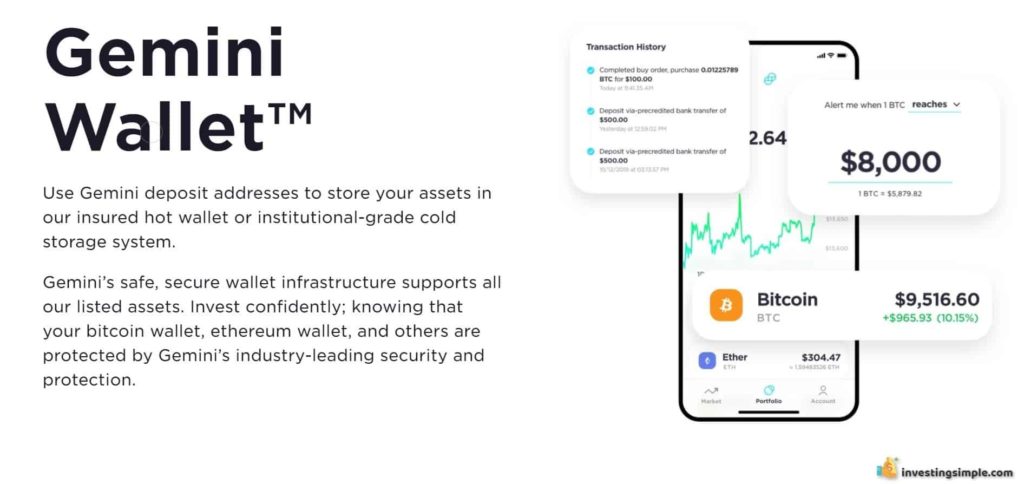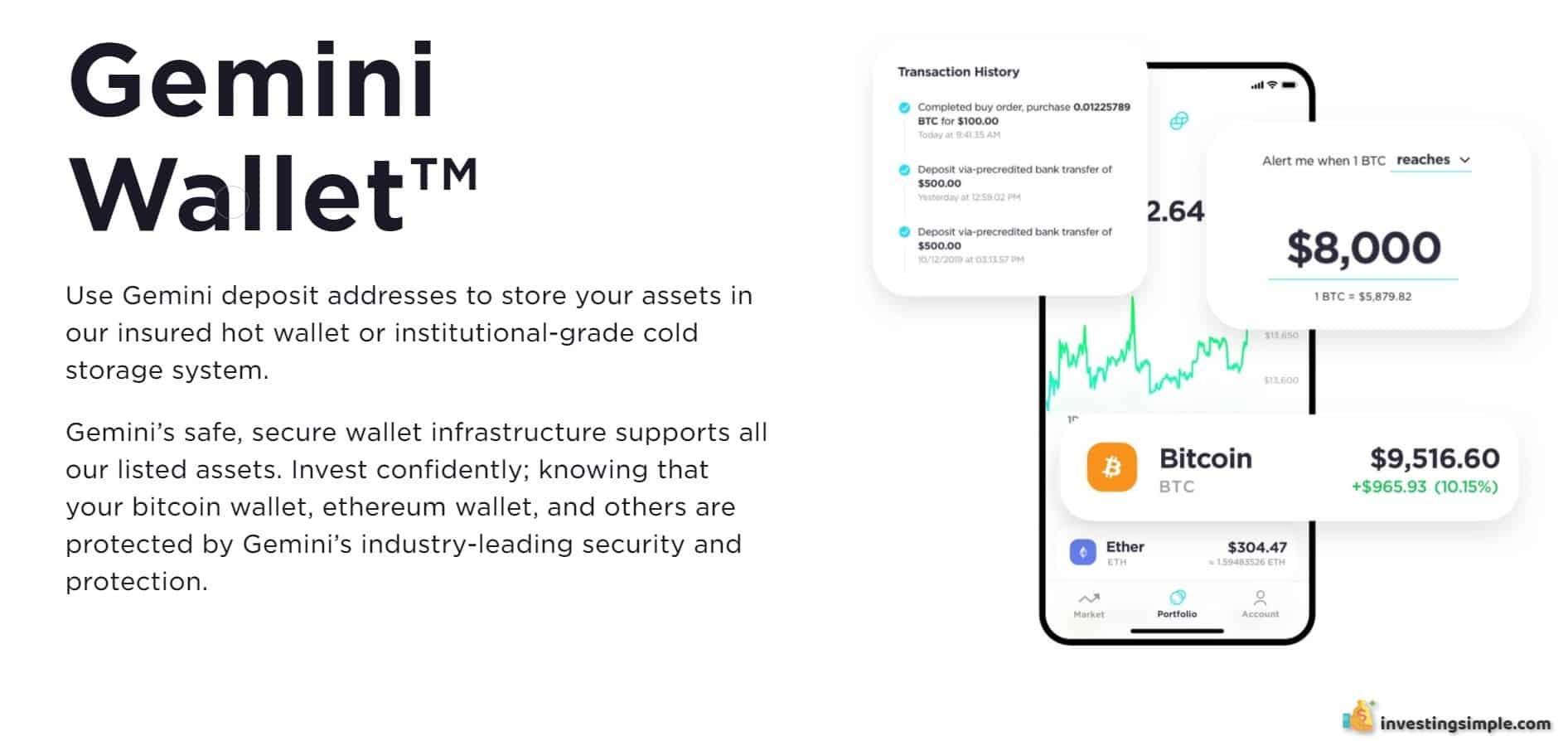 What Coverage Does Gemini Provide For My Crypto?
Gemini is a New York trust company regulated by the New York State Department of Financial Services (NYSDFS). As such, they are subject to capital reserve requirements, cybersecurity requirements, and other standards set forth by the NYSDFS.
The NYSDFS supervises many different types of institutions. Supervision by DFS may entail chartering, licensing, registration requirements, examination, and more. It is responsible for setting regulations establishing cybersecurity requirements for financial services companies.
Here are some of the safeguards Gemini provides for your cryptocurrency:
Gemini is a qualified custodian and is licensed to store crypto on customers' behalf in its offline, proprietary cold storage system. It cannot under any circumstances be used by the company for its operating expenses
The platform maintains $290M in digital asset insurance in addition to the capital reserve requirements set forth by NYDFS
Gemini files required cybersecurity notices to the Superintendent of the NYSDFS on a scheduled basis
Is Gemini FDIC Insured: Conclusion
Gemini is a fast-growing platform for buying, selling, and storing cryptography.
It is not under the auspices of any government agencies and therefore is not eligible for federal protection such as that provided by the FDIC.
However, Gemini places a high priority on cybersecurity, and to facilitate this, the company follows the standards of the NYS Department of Financial Services (NYSDFS). These requirements include filing mandatory reports to the state agency, setting aside $290 million in digital asset insurance, and receiving licensure to store crypto in its offline cold storage system that is separate from Gemini's operating resources.
Best Crypto Promotions