Robinhood is a popular trading platform that has gained immense popularity in recent years, especially among novice investors.
However, with the recent Robinhood scandal and other controversies surrounding the platform, many people are questioning whether Robinhood is financially healthy.
Limited Time: Robinhood 1% Transfer Bonus
If you transfer an existing brokerage account to Robinhood through January 31st 2024, you can get an Unlimited 1% Transfer Bonus.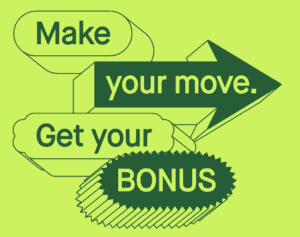 For example, if you transferred a brokerage account worth $50,000 - that would be a bonus of $500.
In addition, Robinhood offers a free stock for new users as well as a 1% IRA match for retirement accounts.
Robinhood Financials
To answer this question, let's take a closer look at Robinhood's financials.
According to their most recent financial statements, Robinhood had cash on hand of $10.848B for the quarter ending December 31, 2022.
This represents a decline of 10.19% compared to the same period last year.
Despite being an unprofitable growth company, Robinhood is adequately capitalized for the near term.
They have also taken steps to increase their financial stability, such as raising additional capital through their initial public offering (IPO) in July 2021.
Investor Assets
It's worth noting that investor assets are completely separate from corporate assets.
This means that if Robinhood were to experience financial difficulties, your investments should remain safe. Additionally, either SIPC or FDIC insurance is in place for all deposits except for crypto, providing an extra layer of protection for investors.
While the decline in cash on hand may raise concerns for some investors, it's important to remember that Robinhood is still a relatively young company experiencing rapid growth.
It's not uncommon for young companies to experience fluctuations in their financials as they continue to expand and scale their operations.
Final Thoughts
In conclusion, while there have been concerns raised about Robinhood's financial health, the platform is still adequately capitalized for the near term and has taken steps to increase its financial stability.
Additionally, investor assets are separate from corporate assets, and SIPC or FDIC insurance is in place for most deposits. As with any investment platform, it's important to do your own research and make informed decisions based on your personal financial goals and risk tolerance.
Don't forget to grab your free stock worth up to $200 from Robinhood today!