Robinhood, the popular commission-free trading platform, has been gaining popularity among young and first-time investors. With its easy-to-use app and sleek interface, Robinhood has been attracting users who are looking for a simple and affordable way to invest in the stock market.
Limited Time: Robinhood 1% Transfer Bonus
If you transfer an existing brokerage account to Robinhood through January 31st 2024, you can get an Unlimited 1% Transfer Bonus.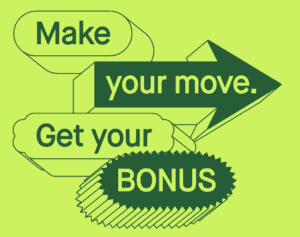 For example, if you transferred a brokerage account worth $50,000 - that would be a bonus of $500.
In addition, Robinhood offers a free stock for new users as well as a 1% IRA match for retirement accounts.
But the question remains: is Robinhood a good option for beginners?
Best Brokers List on NerdWallet
According to NerdWallet, a highly respected financial resource, Robinhood made the list of the best brokers for beginners.
This is a strong indication that Robinhood is a solid choice for first-time investors. However, with the abundance of online brokers that have joined Robinhood in eliminating commissions, casual investors can afford to shop for the broker that suits them best.
Ease of Use
Robinhood's user-friendly platform makes it easy for anyone to sign up and create a trading account within minutes. While this may seem like a convenience, it may also be a drawback for beginners. Without any real training on the stock market or educational resources on how investing works, beginners may find themselves in over their heads.
It's essential for beginners to have a clear understanding of the risks involved in investing, as well as the strategies they can use to minimize those risks. Robinhood offers a limited selection of educational resources, but it's not enough for those who are looking to learn more about the stock market.
Final Thoughts
Despite these drawbacks, Robinhood can still be a good option for beginners who are looking for a user-friendly and low-cost trading platform.
Its commission-free trading and easy-to-use app make it an attractive choice for those who are just getting started. However, it's important for beginners to be careful with how they invest their money and not get caught up in the allure of free trading.
In conclusion, while Robinhood is a solid option for beginners, it's not the only option.
Investors should do their research and compare different brokers before making a decision. As with any investment, it's important to understand the risks and have a clear strategy in place before making any trades.
Don't forget to grab your free stock worth up to $200 from Robinhood today!