There are many commission-free trading platforms out there today, and the likelihood that others will continue to pop up is high.
The basic premise is the same – giving new investors a chance to launch a portfolio with little money. However, most of the platforms have tweaked their services to make themselves stand out from the crowd. Most are aimed at a specific demographic, from millennials to more seasoned investors to day traders.
When you sign on for an investment account, it's crucial you have confidence that your investments are safe if the platform takes a nosedive. What would happen if you had a robust portfolio and the online platform unexpectedly went under? Or if your portfolio assets suddenly went down to a zero balance and you suspect fraud?
While these scenarios are highly unlikely, they still happen. It is important to understand what safety precautions are in place with a brokerage before investing your hard-earned money.
Webull is a newer commission-free trading app. In this article, we will be discussing whether or not it is safe to invest with Webull.
Is Webull Safe?
You can rest assured. If you are an investor with Webull Financial, your money is legally insured.
However – and this is an important note – this protection does not mean you are covered for any losses you incur when trading. Trading stocks and other financial products can be an entirely risky endeavor. Neither Webull nor any other platform will refund you if your shares lose value.
Let's say you buy a stock at $20 and it falls to $10. If you sell and lose 50%, you are out of luck. Nobody protects you from you in this scenario.
All investments involve risk, and so it is important that you fully understand the risks of all investments you make beforehand.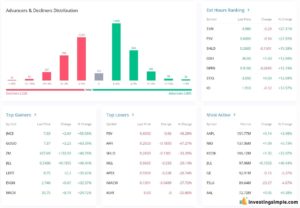 Webull SIPC Insurance
Webull Financial is a member of The Securities Investment Protection Corp (SIPC), which insures the investments customers of its members up to $500,000 (including $250,000 of cash).
Webull's clearing firm, Apex Clearing, has also purchased an additional insurance policy. The coverage limits provide protection for securities and cash up to a total of $150 million. However, it is subject to maximum limits of $37.5 million for any one customer's securities and $900,000 for any single customer's cash.
Remember, this additional insurance does not protect against a loss in the market value of securities.
The SIPC is a not-for-profit corporation voted into law by the U.S. Congress to protect the clients of brokerage firms that are forced into bankruptcy. Members to the SIPC include:
All brokers and dealers registered under the Securities Exchange Act
The members of other securities exchanges
Most National Association of Securities Dealers (NASD)
The SIPC in is place to provide an umbrella of protection for investors in the event Webull goes bankrupt.
About The SIPC
Lawmakers set up and authorized the corporation under the Securities Investor Protection Act in 1975. The SIPC monitors the liquidation of broker-dealers who fall  into these categories:
They go bankrupt
Fall into financial stress
Somehow someone tampers with or empties out their customers' assets
There is also the remote possibility of computer glitches causing a loss of securities
The SIPC is in place to refund investors' money and securities in a timely manner. The corporation has a mission to returning these assets to investors from platforms that go bankrupt or fall into other financial losses that could lead to closure.
However, you can't go to the SIPC to dispute issues such as fraud or potential illegal activity. The corporation does not investigate these situations.
Are you wondering how much money will be returned to you depending on the value of the stocks? Your shares will be worth the price on the close of the business day on the date the petition is filed with the SIPC.
Best Free Stock Promotions
Recap of Webull Features
Webull is a commission-free stock and ETF trading platform. Its creators designed Webull for active traders looking for a more dynamic user interface than most free platforms are offering.
Therefore, Webull has a demographic of seasoned investors. Its creators did not design it for long-term passive investors. Webull is putting out so much information for you to translate. This can be overwhelming if you are a complete beginner to investing.
This platform has features specifically for traders such as:
Technical indicators
Research agency ratings
Real-time market data
Financial calendars and more
But despite the fact that there is so much information and data packed into this app, Webull still maintains an excellent user interface. The app itself has a great design and it is very easy to navigate.
Is Webull Free?
Webull is a 100% free trading platform. They do not charge any hidden fees. They also do not have any strings attached such as requirements for signing up. There is no minimum balance to open an account.
Since Webull is free, a lot of people were worried it was a scam. It is, in fact, not a scam! They are a legitimate brokerage that actually does make money in a few creative ways.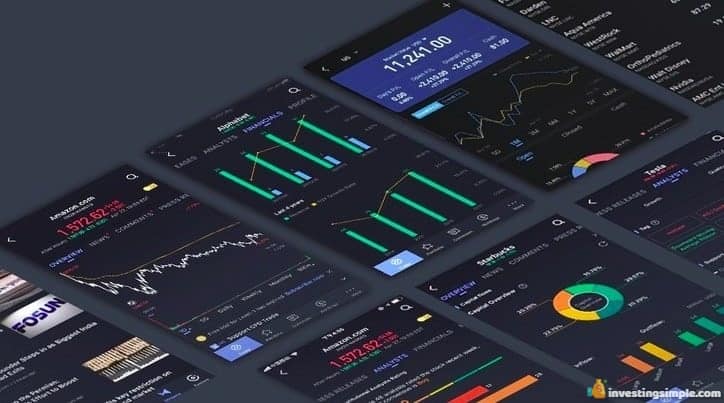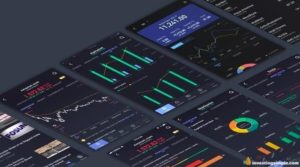 Pros of Investing With Webull
Trades are 100 percent commission-free, including short selling and options trades
Research tools are in place for both technical traders and fundamental investors
Trading simulator lets you practice trading risk-free with paper money
Free extended hours trading before the market opens and after it closes
Real-time data available on US markets that carry no fees
Cons of Investing With Webull
Might be too much info to decipher by complete beginner
No portfolio guidance i.e. pre-built options
Is Webull Legitimate?
As with any investing app, you want to be assured your money won't disappear overnight. It's important to look into the insurance against fraud or bankruptcy of the platform.
Webull offers this protection as allowed by law under the SIPC. They also have additional insurance to protect you through their clearing firm Apex.
But always keep in mind, the SIPC and Apex Clearing do not insure you against investment losses, and you will be responsible for any losses you incur while trading. There will not be reimbursement.
Keep Reading: