BlackRock is one of the largest investment management companies in the world.
Here are the top shareholders in BlackRock as of 11/6/23.
Limited Time: Robinhood 1% Transfer Bonus
If you transfer an existing brokerage account to Robinhood through December 8th, 2023, you can get an Unlimited 1% Transfer Bonus.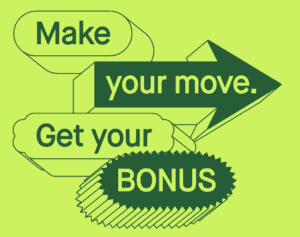 For example, if you transferred a brokerage account worth $50,000 - that would be a bonus of $500.
In addition, Robinhood offers a free stock for new users as well as a 1% IRA match for retirement accounts.
Best Free Stock Promotions
1. The Vanguard Group, Inc.
Ownership: 8.22%
Shares Held: 12,272,048
2. BlackRock Fund Advisors
Ownership: 4.63%
Shares Held: 6,912,497
3. SSgA Funds Management, Inc.
Ownership: 4.12%
Shares Held: 6,152,336
4. Temasek Holdings Pte Ltd.
Ownership: 3.41%
Shares Held: 5,092,825
5. Charles Schwab Investment Management
Ownership: 2.21%
Shares Held: 3,294,389
6. Managed Account Advisors LLC
Ownership: 2.14%
Shares Held: 3,193,533
7. Capital Research & Management Co.
Ownership: 2.07%
Shares Held: 3,096,970
8. Geode Capital Management LLC
Ownership: 1.82%
Shares Held: 2,723,629
9. Capital Research & Management Co.
Ownership: 1.66%
Shares Held: 2,473,537
10. Morgan Stanley Smith Barney LLC
Ownership: 1.52%
Shares Held: 2,261,450
Click here to check the current Share Price of BlackRock (BLK) on Robinhood!
What Is BlackRock?

BlackRock is one of the world's largest and most prominent investment management companies. It was founded in 1988 and is headquartered in New York City, USA.
BlackRock is known for its expertise in managing a wide range of investment products and services, including:
Asset Management: BlackRock manages a vast amount of assets on behalf of institutional investors (such as pension funds and insurance companies) and individual investors. They offer a wide array of investment products, including mutual funds, exchange-traded funds (ETFs), alternative investments, and more.
iShares: BlackRock is a major player in the ETF market through its iShares brand. iShares ETFs cover a wide range of asset classes and investment strategies and are popular among both institutional and retail investors.
Risk Management: BlackRock offers risk management and advisory services to help institutions manage their investment risks effectively.
Technology Solutions: The company has also made significant investments in technology and data analytics to provide clients with insights and tools to make informed investment decisions.
Sustainability and ESG: BlackRock has been increasingly focused on environmental, social, and governance (ESG) factors in its investment strategies. They have advocated for companies to address sustainability issues and consider ESG factors in their business operations.
Aladdin: BlackRock's Aladdin platform is a comprehensive software system used by many financial institutions to manage risk, optimize portfolios, and make investment decisions.
BlackRock's size and influence in the financial industry have made it a central player in global financial markets.
Conclusion
These top shareholders in BlackRock are primarily institutional investors.