Disney is one of the largest media and entertainment companies in the world.
As of the latest filing, here are the top shareholders in Disney as of 11/6/23.
Limited Time: Robinhood 1% Transfer Bonus
If you transfer an existing brokerage account to Robinhood through January 31st 2024, you can get an Unlimited 1% Transfer Bonus.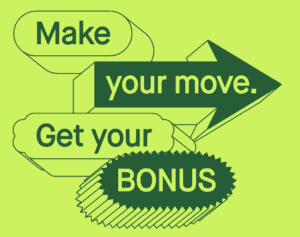 For example, if you transferred a brokerage account worth $50,000 - that would be a bonus of $500.
In addition, Robinhood offers a free stock for new users as well as a 1% IRA match for retirement accounts.
Best Free Stock Promotions
1. The Vanguard Group
Ownership: 7.74%
Shares Held: 141,440,236
2. BlackRock Fund Advisors
Ownership: 4.16%
Shares Held: 75,983,045
3. SSgA Funds Management
Ownership: 4.00%
Shares Held: 73,142,473
4. State Farm Investment Management
Ownership: 1.85%
Shares Held: 33,783,812
5. Geode Capital Management
Ownership: 1.82%
Shares Held: 33,246,496
6. Northern Trust Investments
Ownership: 1.12%
Shares Held: 20,464,081
7. Norges Bank Investment Management
Ownership: 0.90%
Shares Held: 16,494,876
8. T. Rowe Price Associates
Ownership: 0.87%
Shares Held: 15,837,794
9. Morgan Stanley Smith Barney
Ownership: 0.87%
Shares Held: 15,832,789
10. BlackRock Investment Management
Ownership: 0.80%
Shares Held: 14,570,157
Click here to check the current Share Price of Disney (DIS) on Robinhood!
What Is Disney?

The Walt Disney Company, commonly known as Disney, is one of the largest and most well-known multinational mass media and entertainment conglomerates in the world.
It was founded on October 16, 1923, by Walt Disney and Roy O. Disney as the Disney Brothers Cartoon Studio. The company is headquartered in Burbank, California.
Disney is famous for its contributions to the entertainment industry, including:
Film and Television Production: Disney is renowned for its animated and live-action films, including classics like "Snow White and the Seven Dwarfs," "The Lion King," "Frozen," and "Star Wars" films. It also owns and operates several television networks, including ABC, ESPN, and Disney Channel.
Theme Parks and Resorts: Disney owns and operates some of the most famous theme parks and resorts worldwide, including Disneyland and Walt Disney World. These parks offer a range of attractions, entertainment, and experiences for visitors.
Media Networks: Disney owns a vast portfolio of media networks, including ABC, ESPN, Disney Channel, and National Geographic, among others. These networks broadcast a wide range of programming, from news and sports to family-oriented content.
Merchandising and Consumer Products: Disney characters and franchises are widely merchandised, with toys, clothing, and other products featuring beloved characters like Mickey Mouse and Elsa from "Frozen."
Streaming Services: Disney launched its own streaming platform, Disney+, which has quickly become a major player in the streaming industry. It offers a vast library of Disney, Pixar, Marvel, Star Wars, and National Geographic content.
Studio Entertainment: Disney's film studios, including Walt Disney Pictures, Pixar, Marvel Studios, and Lucasfilm, produce blockbuster movies that often dominate the box office.
Publishing: Disney publishes a range of books, magazines, and other print and digital media.
Music: Disney produces and publishes music related to its films and shows.
Over the years, Disney has acquired several other major entertainment companies, including Pixar, Marvel Entertainment, Lucasfilm (the company behind Star Wars), and 21st Century Fox, further expanding its content and intellectual property portfolio.
The company is known for its iconic characters, timeless storytelling, and its commitment to family-friendly entertainment. Disney has a significant impact on popular culture and has a global fanbase.
Conclusion
These top shareholders in Disney are a mix of institutional investors, investment management firms, and asset managers.
Together, they own a significant portion of the company and have a significant influence on its operations and strategic decisions.