One of the key decisions investors need to make is how much to add to their portfolio at any given time.
This can be a paralyzing choice that can lead to indecision and ultimately, not building up the portfolio with any additional investments at all.
M1 Finance is a popular commission free trading app that aims to provide a solution to this problem. They offer a hybrid between a brokerage account and a robo-advisor, offering intelligent automated solutions when it comes to investing.
Auto-invest allows you to automatically invest any surplus cash in your portfolio (that exceeds $25) across the entire portfolio, rebalancing in the process.
You can also set up automatic deposits on a weekly basis, say $100. Each week, M1 Finance will add $100 to your portfolio.
If you have auto-invest turned on, it will automatically spread this money across the stocks and ETFs you choose. They will stick to your target allocations as closely as possible.
When dividends are earned with M1 Finance, if you have auto-invest turned on, they will automatically reinvest them if your cash balance exceeds $25.
We are going to cover everything you need to know about the automatic investing features offered by M1.
For more information, here is our comprehensive review of M1 Finance.
Automatic Investing
One excellent way to handle the indecision is to find an online broker that offers automatic investing.
When you auto-invest, you contribute money to your account at specific intervals without any effort on your part. You set it and forget it.
The funds may be contributed through regular, automatic withdrawals from your bank account.
You can use auto-invest within parameters you set, such as having withdrawals done weekly, twice monthly, or even once a month.
In addition to using online apps to do this, an employer might also offer automatic investment plans to their employees in which a percentage of their incomes is automatically contributed to retirement accounts such as 401(k) accounts.
If this is available to you, take advantage of it!
There Are Good Reasons To Use Auto-Investing
Research has shown that automatic investing is a highly effective way for people to reach their financial goals. When money is withdrawn from your paycheck or your account automatically, you will be investing without even having to give it any thought.
This helps eliminate indecision on your part.
It's the nature of spending money; when people have cash that is readily available to them, they tend to spend it first.
They put saving and investing this money way down at the bottom of the list. When money is automatically withdrawn from their paychecks or their accounts, people can instead put saving and investing as their first priority.
There are many advantages of automatic investing in stocks through an automatic investing system, including the following:
Consistent, regular increases to the size and value of your portfolio
Minimizes indecision, stress and even emotions tied to making movements in the market
Transactions are made quickly without any action on your part
Ability to diversify your portfolio effortlessly
Automatically follow the strategy of dollar cost averaging
M1 Finance Auto Investing
M1 Finance offers auto-investing. It is the most frequently used option by M1 Users.
With auto-invest on, any time your cash balance meets or exceeds $25, M1 will automatically invest your cash balance into your portfolio. All you will need to do to get into this is turn auto-invest on and set your minimum cash balance to $0.
If you want to invest manually, you can turn this off at any time.
Example 1: If your set minimum is $0, M1 will initiate trading whenever your cash balance reaches or exceeds $25. They will invest all your cash, so $0 will remain in your cash balance.
Example 2: If your set minimum is $1,000, M1 will trade whenever your cash balance reaches or exceeds $1,025. They will invest all cash in excess of $1,000, and $1,000 will remain in your cash balance.
Don't Auto-Invest My Cash
If you select this option, M1 will not automatically invest your cash. Instead, deposits from your bank and paid dividends will accrue as cash in your account.
To select this option, turn Auto-Invest off.
With Auto-Investing off, you can use the cash in your account to arrange buy orders for fractional investments or whole individual securities.
Automated reinvestment of dividends allows you to earn compound interest, so most experts recommend it.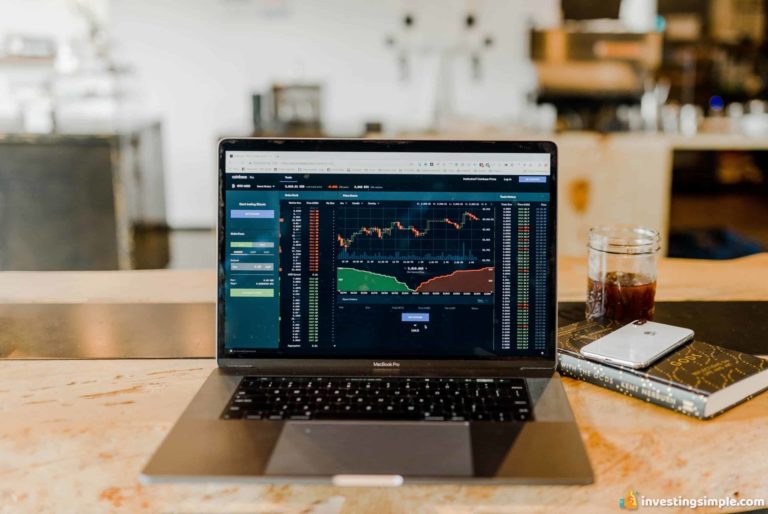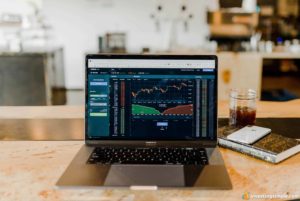 About M1 Finance
M1 Finance is an online brokerage platform offering commission-free trades.
M1 uses a pie-based interface to make building and managing a portfolio easier for its users. You can choose from more than 6,000 stocks and funds to build your own custom pies. Or, you can select from dozens of pre-designed pies removing the guesswork.
It also allows fractional share investing in which you buy a portion of a whole stock. You can put every penny to work when you invest with fractional shares. This helps diversify your portfolio easily and avoid idle cash waiting to be invested.
M1 Spend is a free checking account within the app. The M1 account carries a 1% APY, which is 25 times the national average APY for a checking account. That means you'll earn the same in 2 weeks as you would in an entire year with a commercial bank.
M1 will automatically rebalance your portfolio and reinvest your dividends, if you use the auto-invest feature.
They also offer margin trading. This is investing with borrowed money. M1 lets you borrow on margin for a rate of 2% to 3.5%.
You can use margin to access a portfolio line of credit and borrow up to 35% of your portfolio's value. Keep in mind, trading on margin is very risky because you could lose both the money you borrowed and the investments in your own portfolio.
M1 also offers loans. You can tap into a flexible portfolio line of credit at a low base rate, and use those funds for anything you choose from major purchases to emergency funds, or even to leverage your portfolio. Then, you can pay it back on your schedule.
Conclusion
There are plenty of pros to using automatic investing, and M1 Finance has a solid auto-invest program.
In the same way you set up auto payments for your bills, you can add to your own wealth effortlessly.
Best Free Stock Promotions