Back in the day, people put their money into savings or checking accounts at brick and mortar banks. Or, they would call their broker on the phone to place stock trades.
Things are a bit different in today's digital world of finance. There isn't a physical branch location to walk into for your banking needs with M1 Finance. If you are wisely using a zero commission investing app, you don't have a stock broker to call.
It can be a bit unnerving when you are moving some of your hard-earned money electronically from, say, your savings account to your investment portfolio. If something goes wrong, you can't march into a bank and ask to speak to the manager.
You need to know your cash and investments are safe and protected in the slim chance that something goes wrong. This could be the platform suffering a large financial loss or even closing up overnight.
We're here to tell you there are layers of protection in place at M1 Finance safeguarding your cash and investments.
About M1 Finance
M1 Finance is an online brokerage platform offering commission-free trades on a variety of financial products. The minimum is $100 for investments and there are zero commissions or portfolio management fees.
M1 will automatically rebalance your portfolio and reinvest your dividends.
M1 gives you the flexibility to design your own customized portfolio. As another alternative, you can select from one of the more than 80+ pre-built portfolios.
The app also allows fractional share investing in which you buy a portion of a whole stock. This is a great perk not offered by all of its competitors. You may find a stock that's performing very well, but the price per share is out of your reach.
Fractional investing lets you buy a percentage of the stock, adding more as you go along.
M1 Spend Checking Account
M1 Spend is a free checking account within the app. It is only available to M1 investors.
M1 Spend works like any checking account offered by major consumer banks. You can make direct deposits and transfers, add checks to your account electronically, and it comes with a Visa debit card.
It also gives you a continuous connection to your investment accounts, letting you easily transfer money from the checking account into your investment portfolio.
The M1 Spend Plus account carries a 1% APY, which is far greater than the national average APY for a checking account.
Federal Deposit Insurance Corp (FDIC) Coverage
Because M1 offers this checking account, it has banking functions, which makes it eligible for insurance by the powerful FDIC.
The FDIC:
Insures deposits
Examines and supervises financial institutions for safety, financial stability, and consumer protection
Works to resolve complicated financial issues
Through FDIC, M1 Finance covers your checking account up to $1,000,000.
The corporation insures trillions of dollars of deposits in U.S. banking institutions, representing deposits in virtually every bank and savings association in the country.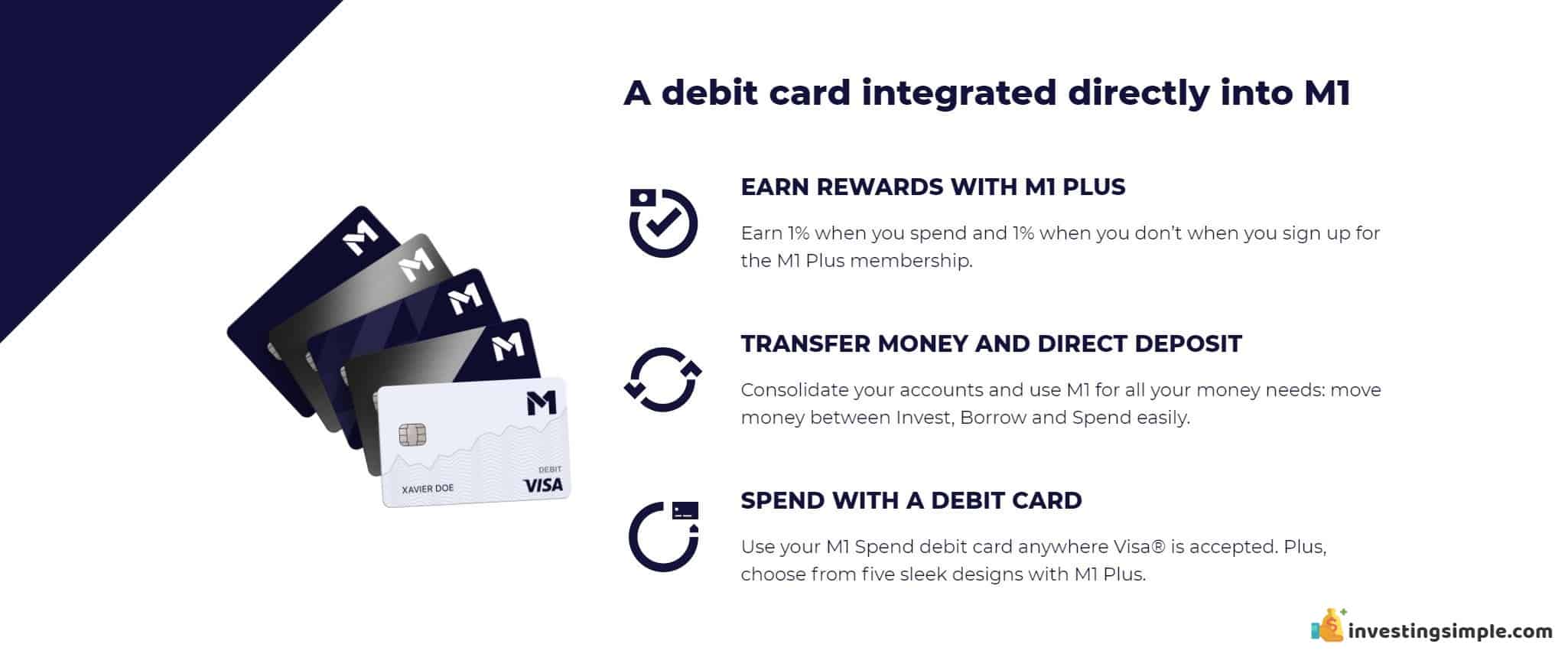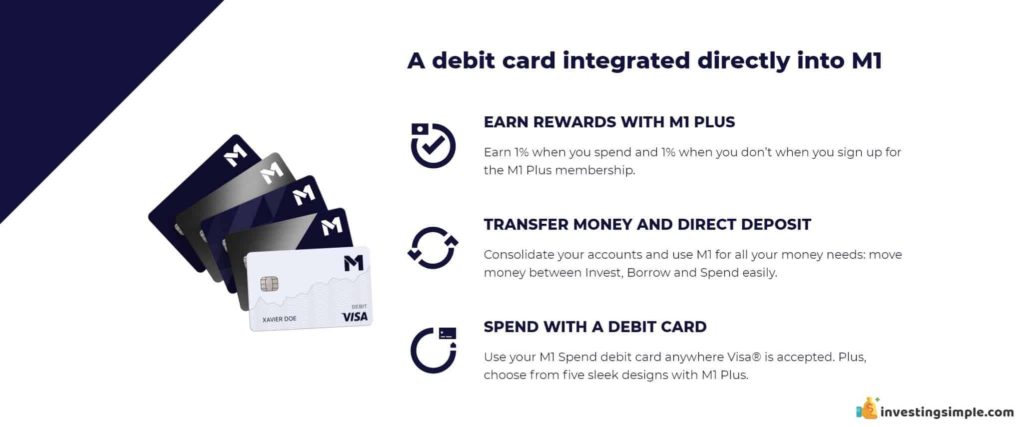 Securities Investment Protection Corp (SIPC)
M1 Finance is a member of the SIPC, which provides another layer of protection for your financial assets.
This corporation oversees the liquidation of member firms that close when the firm is bankrupt or in financial trouble, and customer assets are missing. Again, this is highly unlikely to happen!
SIPC's focus is handing back customer cash and securities left in the hands of bankrupt or otherwise financially troubled brokerage firms.
The SIPC insures the value of your investment portfolio, as well as any cash you have in reserve in your brokerage account. This insurance covers up to $500,000 in your portfolio. It also insures $250,000 of cash.
The Corporation is required to refund the investor's money and securities as fast as possible. This means your losses won't be tied up in court for years.
Your shares will be worth the price on the close of the business day on the date the petition is filed with the SIPC.
Always remember that you are responsible for monitoring your total to be certain you do not exceed SIPC insurance limits. This could mean some of your funds are uninsured.
The SIPC is an umbrella of coverage that requires brokers to:
Have a minimum of assets on hand, which serves as an emergency fund for the platform
Keep customer assets in separate accounts from the firm's own money
No Insurance Against Market Losses
M1 Finance, and all financial platforms out there, will never cover the losses you incur when trading.
Your trading decisions are just that: your own. If you suffer a loss in the value of shares at any given time, that's on your shoulders.
Always research as diligently as you can when deciding what to buy and sell, and understand the app before you use it.
Conclusion
M1 Finance is both FDIC and SIPC insured. This means your cash in an M1 Spend account and your securities in your portfolio can't disappear overnight without reimbursement.
This coverage is automatic – you don't have to sign up for it. But always keep in mind there is no coverage of any kind available for trading losses.