When stepping out into the world of investing, users want options and the freedom to customize their portfolios how they envision. While many platforms offer flexible trading hours and diversifying strategies, few offer the customization features of E*TRADE and M1 Finance.
While different in purpose, both brokerages allow investors to customize in the areas in which they are most interested.
Both platforms can be great platforms for beginners, but also offer products to keep the advanced traders interested for years to come.
In this article, we will be researching what makes each of these platforms special and how each investor can take advantage of the many tools they have to offer.
M1 Finance vs E*TRADE: The Basics
The M1 Finance app is designed for long-term investors who want to control their portfolio with a simple click. The app is built around the concept of investment pies.
These pies allow investors to set up their own personalized portfolio with target allocations and contribute consistently. This allows users to increase their market size by investing in one portfolio as opposed to investing in individual companies.
M1 Finance comes with zero fees for investors and also offers features to help investors spend and borrow their money.
E*TRADE is a free investing platform for new and experienced users. This platform offers multiple account types brokerage, retirement, and managed portfolios.
In addition, the brokerage allows users to invest in over 4,400 fee-free mutual funds. With several educational resources and a long track record of success, E*TRADE is a great platform for both beginner and experienced investors.
E*TRADE vs M1 Finance: Summary
E*TRADE offers thousands of mutual funds without a fee and allows users to invest in speculative assets such as options and futures
M1 Finance offers an array of products in investing, borrowing, and spending
E*TRADE has been around since 1982 whereas M1 Finance was launched in 2015
M1 Finance offers fractional shares through their pies but E*TRADE does not
Both allow investors to save for retirement in tax-advantaged accounts
M1 Finance and E*TRADE both have intelligent investing features which rebalance your portfolio to keep you on track
Both offer stock and ETF trading commission-free
M1 Finance is specifically designed for the long-term with no day trading while E*TRADE can be used for both short-term and long-term investing
What Is E*TRADE?


In 1983, E*TRADE became the first brokerage to send an online trade to an exchange for retail investors like you and me. This act ushered in a new era of investing using online brokerages as opposed to expensive human brokers.
Since then, E*TRADE has become a titan of industry and was acquired by Morgan Stanley for over $13 billion.
E*TRADE, similar to many other investment platforms, offers robust trading tools for novice and expert investors. While some beginners may find the amount of information overwhelming, there are many educational resources to help them ease into investing.
E*TRADE Features
No Commissions
E*TRADE no longer charges any commissions for stocks and ETFs. While one of the later platforms to adapt to the change, this solidified the movement that helps investors trade without commissions on most assets and now several platforms.
Educational Resources
E*TRADE offers free online webinars for investors young and old on topics such as technical analysis, diversifying a portfolio, retirement and tax planning, bonds, CDs, and more.
If in-person learning is more your style, E*TRADE hosts events in their branches across the U.S.
On the E*TRADE website, users can find educational resources by clicking on the 'Knowledge' tab on the homepage ribbon. Here users can read articles written by experts as well as watch instructional videos to dive deep.


Options, Futures, and Bond Fees
Unlike the commission-free trading of stocks and ETFs, fees abound when it comes to options, futures, and bonds.
Options contracts have a fee of $0.65 per contract with a discount of $0.15 for +30 trades per quarter. Each futures contract has a fee of $1.50, and bonds carry a fee of $1.00 per bond with a minimum of $10 and a maximum of $250.
Mutual Funds
On the platform are over 4,000 no-transaction-fee mutual funds. While this is incredible news, there are over 7,500 mutual funds on the platform.
There is a $19.99 fee per transaction for any mutual fund that is outside the list of fee-free funds.
Investment Accounts
Brokerage Trading Platforms
E*TRADE offers two completely free trading platforms, each supplying 24/7 customer support. For brokerage investing users can utilize E*TRADE web or Power E*TRADE.
E*TRADE web is the traditional trading platform that gives users access to live market commentary, analyst research, real-time quotes, and streaming market data.
Power E*TRADE is built for expert investors and has interactive chars, technical pattern recognition, and paper trading.
Both platforms are available to all customers and there are no activity or balance minimums required to start or maintain your account.
Coverdell ESA and Custodial Accounts
E*TRADE offers both ESAs and custodial brokerage accounts for those who are looking to save for their child's future.
With the Coverdell ESA investors can choose to invest in stocks, ETFs, bonds, mutual funds, and options. In order to contribute, single earners must make below $110K and joint filers must make below $220K.
If you want to invest for your child but want to allow your child to spend on things outside of education then you can establish a custodial account. This account comes without contribution or income limits, and withdrawals can be taken for any reason. This is a great option for investing as a teenager.
However, this also means that there is limited tax protection, unlike an ESA.
Retirement Accounts
As well as being known for its brokerage and trading capabilities, E*TRADE also offers a full spread of retirement planning capabilities. With E*TRADE, users can open one or several retirement accounts including the following:
Rollover IRA
Traditional IRA
Beneficiary IRA
E*TRADE Complete IRA
IRA for Minors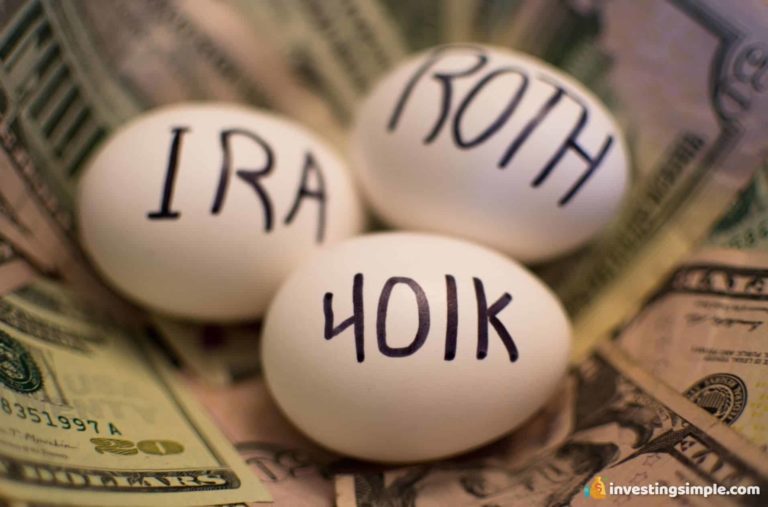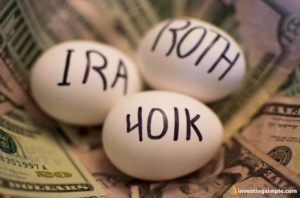 Managed Portfolios
The E*TRADE platform offers a variety of managed portfolios. These range from account minimums of $500 and an annual advisory fee of 0.30% to a minimum investment of $250K and an advisory fee of 0.35% - 0.75%.
E*TRADE Pros
Free trading for stocks, ETFs, and +4K mutual funds
Three unique and specialized trading platforms
Additional retirement accounts uncommon in other brokerages
Robust and free trainings for all levels
E*TRADE Cons
High liquidation fees
Information overload on investing platforms (can be confusing for new investors)
Non-user-friendly platform compared to other brokerages
What Is M1 Finance?
M1 Finance has a simple purpose – be the finance super app. This means that whether you are looking to properly invest, efficiently spend, or cheaply borrow, M1 Finance is your choice destination. The platform is tailored specifically to long-term investors and does not offer short-term wins like day trading.
M1 Finance is free for all who want to use the basic account features. However, M1 Finance also offers a premium package called M1 Plus. This comes at a price tag of $125 per year. While this may be costly for some, M1 Plus comes with many benefits that might make the extra $125 seem like a no-brainer.
Account Minimums and Fees
To get started with M1 Finance, you will need a minimum of $100 for a brokerage account. For a retirement account, this minimum is raised to $500.
There are no commission fees on any of the 6,000+ stocks and ETFs available on the platform.
To keep costs at a minimum, all trades are placed in 1-2 windows. Basic account users have access to 1 trading window per day in the morning. M1 Plus members, however, have access to both the morning trading window and the afternoon window.
Custom Portfolios
The feature that differentiates M1 Finance from most other brokerage companies out there, is the ability to create custom portfolios. These portfolios are referred to as 'Pies'.
These custom portfolios can be made up of any stock on the platform and can be completely put on autopilot with several useful features. They will also be purchased based on the dollar amount invested, meaning you can own fractional shares of a company.
In each portfolio, you can specify the exact percentage of your portfolio to be allocated toward each stock but if creating your own portfolio isn't your style, use one of M1 Finance's 30+ expert-built portfolios.
As mentioned above, M1 Finance has some great features for passive, long-term investing. However, it is not the best platform for active trading due to the 1-2 trading windows per day.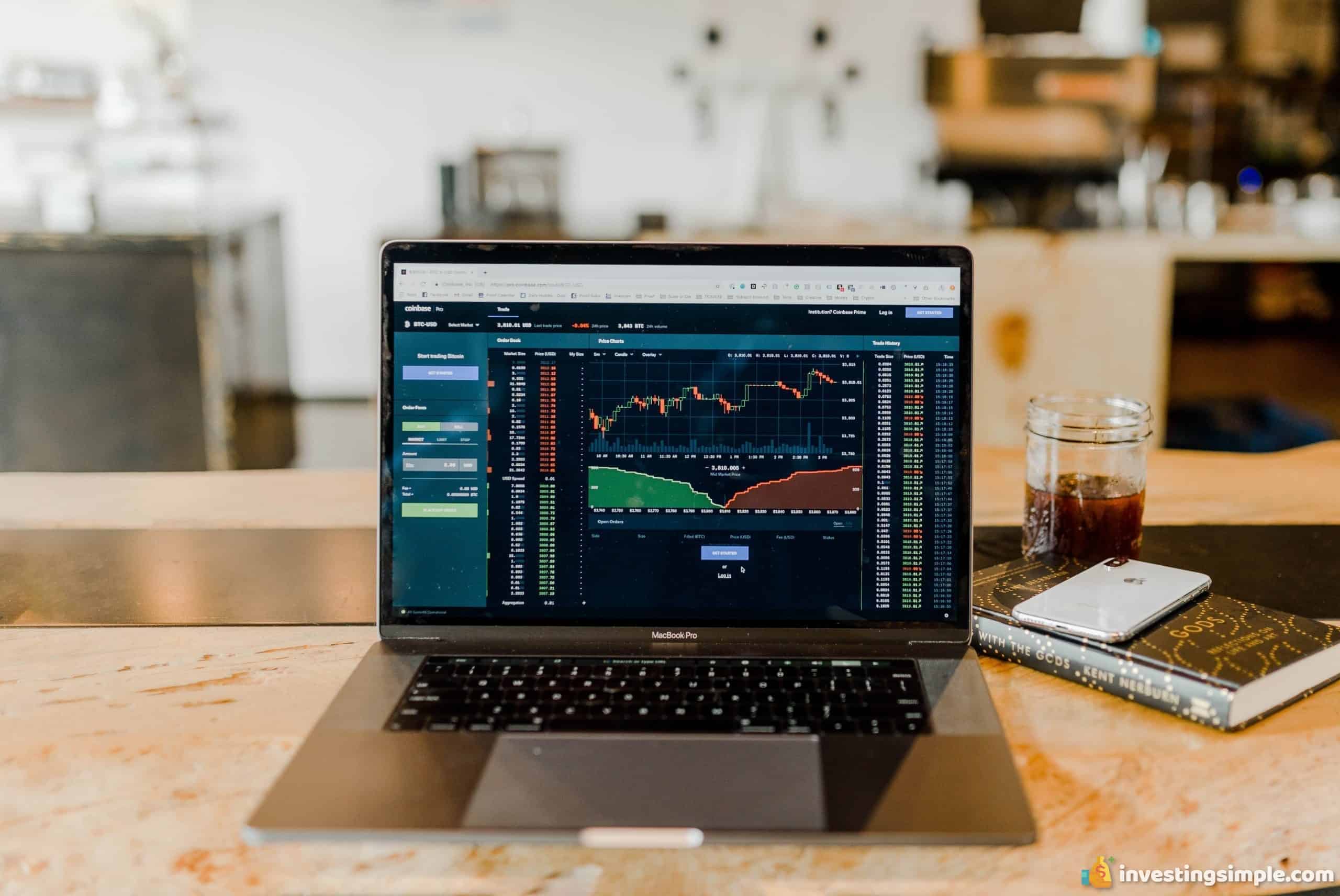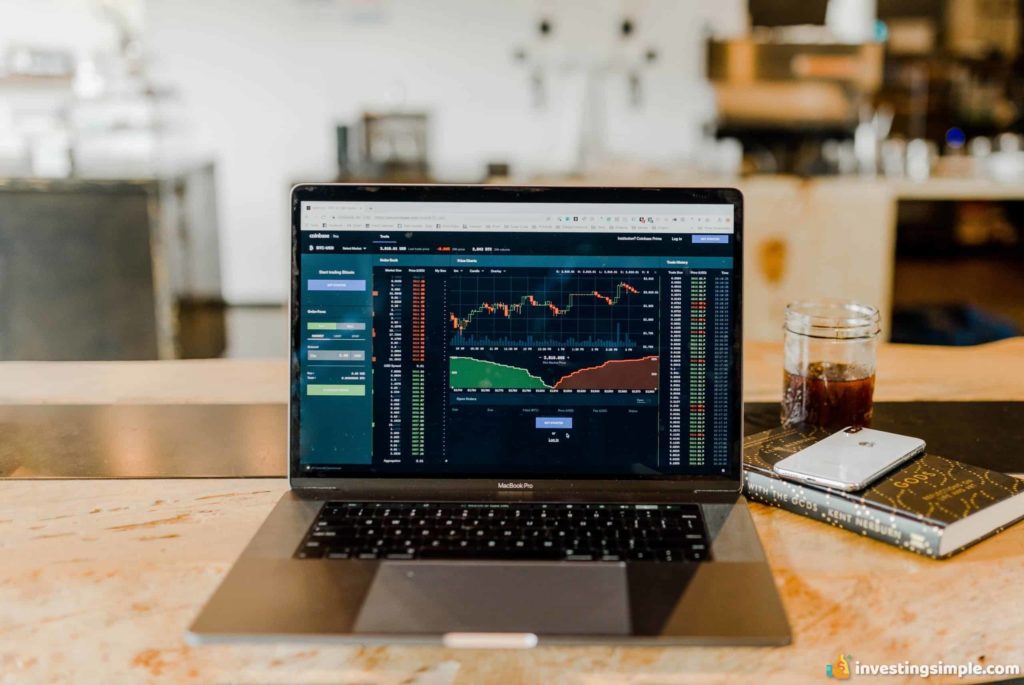 Rebalancing Tools
Because some stocks grow at a faster pace than others, your specific portfolio allocation that was determined when you first opened the pie may have shifted. To mitigate this, M1 Finance has instituted automatic rebalancing features that will keep your allocation the same as when you first set it.
If you prefer to do this manually, you can maneuver your own portfolio, just watch out for taxable events that could be caused by selling off stocks in your pie.
M1 Finance's balancing tool also applies to its Dividend Reinvestment Program (DRIP).
Retirement Accounts
As mentioned above, M1 Finance offers a variety of different accounts. Retirement accounts are a feature that is extremely important to long-term investors and M1 Finance has a great solution.
Users can choose from 3 types of retirement accounts: Traditional IRA, Roth IRA, or SEP IRA. Each account works slightly differently but all of them will provide investors with tax advantages when saving for retirement.
For younger investors, the M1 Finance Roth IRA will likely make the most sense. However, you'll want to make sure to do your homework and make sure that you pick the type of account that best suits your circumstances.
M1 Finance Pros
Automatic rebalancing ensures you are buying low and selling high
30+ expert portfolios for totally passive investors
Tax-minimization features keep your portfolio efficient
Retirement accounts offered to save on taxes
Ability to buy fractional shares
Access to borrowing against your portfolio at a low interest rate
Free checking account and debit card to keep all your finances in one place
M1 Finance Cons
One trading window per day makes active trading not feasible
$100 minimum balance to start ($500 for retirement accounts)
M1 Finance vs E*TRADE: Final Thoughts
If the flexibility to do short- and long-term trading is important to you, then E*TRADE will be the winner. However, if you value the ability to create your own 'Pies' and care less about active trading then M1 Finance should take priority.
However, know that these are not the only platforms available, but they are two that stand out from the crowd.
Since both of these platforms come with no set-up fees and trades happen without commissions, you can try both out and see which you prefer. However, keep in mind the M1 Finance has an account minimum of $100 and neither has friendly transfer policies.
Best Free Stock Promotions