M1 Finance vs Stash 2020
Investors will be happy to know that fees and commissions throughout the brokerage industry have been on the decline over the past 5 years. Two examples of this are the M1 Finance investing platform and Stash.
M1 Finance offers a blend between a robo-advisor and a brokerage that is 100% free!
Stash offers some automated investment services for a low monthly fee of $1 to $9.
In this article, we will be comparing the two platforms to see what the differences and similarities are!
| Feature | M1 Finance | Stash |
| --- | --- | --- |
| Minimum Account Balance | $100 ($500 Retirement) | $5 |
| Fees | None | $1/Mo To $9/Mo Subscription |
| Account Types | Taxable, Retirement, SEP, Checking | Taxable, Retirement, Custodial, Banking |
| Investments | Stocks, ETFs | ETFs |
| Fractional Shares | Yes | Yes |
| Individual Stocks | Yes | No |
| Recurring Deposits | Yes | Yes |
| Best For | Active Investors | Hands Off Investors |
Click Here To Invest With M1 Finance!
What Is M1 Finance?
M1 Finance is an investing platform focused on long term investing in a relatively passive way. The M1 Finance platform offers a free online investing platform and mobile app for its users. It is easy to open an account and you can begin investing with as little as $100.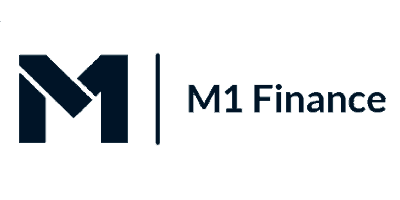 First, you start by creating your portfolio which M1 Finance calls a pie. You can customize your pie with a variety of stocks and ETFs offered on M1's platform.
You can also choose from a variety of expert created pies offered by M1 Finance and its partner Cambria Investments. One of the biggest pros of investing with M1 is that M1 Finance offers this feature 100% free, no commissions or management fees.
One feature unique to M1 Finance is the ability to buy fractional shares. This means you can have broad diversification even if you have a small account balance. You can purchase as little as 1/10,000th of a share of a stock or ETF.
M1 Finance offers a variety of other features such as tax minimization, automated deposits, automated rebalancing and dividend reinvestment all for free.
Considered to be the next generation broker, M1 Finance has had a wave of users switching over to the platform since they launched. The emphasis on passive low cost investing has resonated with many other investors across the United States. The best part being that M1 Finance is completely FREE to use.
Click Here To Invest With M1 Finance!
What Is Stash?
You can begin investing in Stash with as little has $5. However, be cautious because there is a minimum fee of $1 per month to use Stash. You may want to wait until you have more cash to begin investing.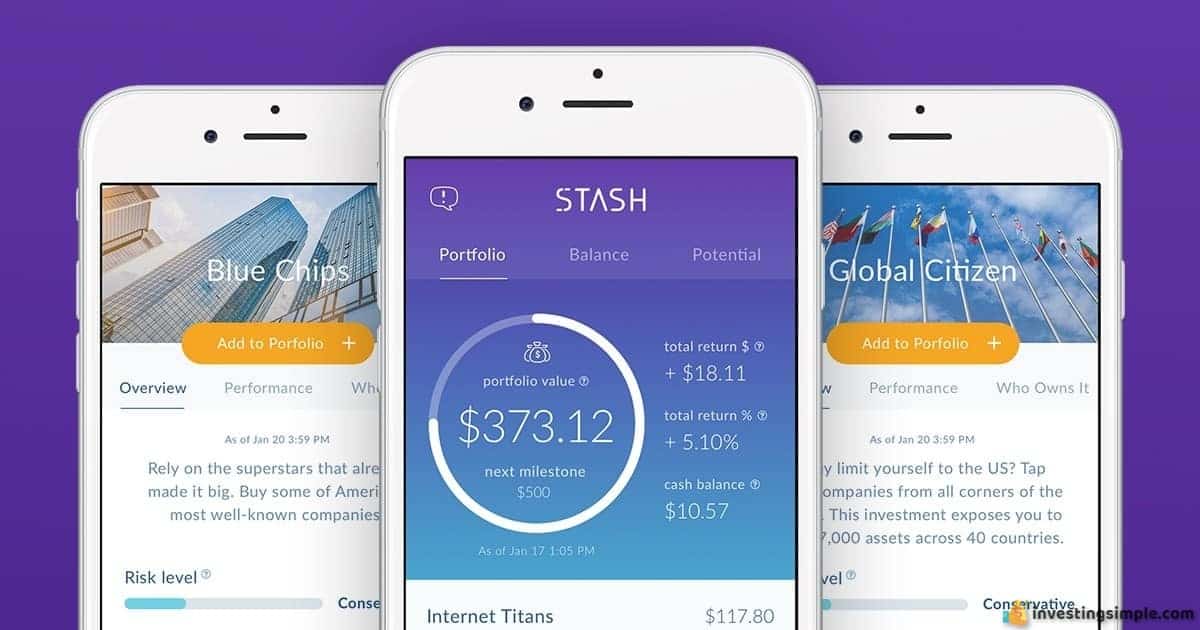 After opening an account, you will be guided through a questionnaire where Stash will ask a variety of questions to analyze your risk tolerance, investment horizon, and personal preferences. Once Stash has an idea of what type of investor you are, they will offer you a variety of portfolios customized to your investment objective.
Most portfolios are composed of a group of ETFs as well as a limited number of individual stocks. Stash uses clever names and easy to understand themes for their portfolios such as "American Innovators" "Blue Chips" and "Clean & Green."
Similar to M1 Finance, Stash offers the ability to buy fractional shares of stocks or ETFs. This will allow for increased diversification for smaller accounts. Stash also offers a variety of educational material to teach investing principles to new investors. Stash aims to make investing simple and offers their platform in an approachable way for novice to moderate level investors.
To use stash there is a minimum fee of $1 per month and this climbs as high as $9 for advanced features.
M1 Finance vs Stash: The Verdict
M1 Finance and Stash are very similar platforms with some significant differences in their approach. Both platforms have a similar ideal user in a moderate level investor who follows a DIY approach and is relatively fee sensitive.
M1 Finance offers their service completely free of charge, while Stash charges a relatively small monthly fee for servicing your account. That fee is $1 to $9 per month, which is. a pretty wide range. A basic account is $1 a month, while retirement is $3. If you want advanced features, like custodial accounts, that is $9 each month.
The M1 Finance platform also offers a variety of additional features such as dividend reinvestment, margin trading, and tax minimization.
M1 Finance has more features than Stash and is also free to use. For these reasons we believe M1 Finance is the superior investing platform.
Click Here To Invest With M1 Finance!