When it comes to investing in the stock market, one of the very first steps is deciding what brokerage to invest with.
Investors will be happy to know that fees and commissions throughout the brokerage industry have been on the decline over the past 5 years. Two examples of this are the M1 Finance investing platform and Stash. M1 Finance is a 100% free investment platform while Stash is a low fee brokerage service. 
Gone are the days of paying unreasonably high costs to trade stocks. It is now possible to invest while paying little to no money in fees and commissions.
M1 Finance offers a blend between a robo-advisor and a brokerage service by combining the best features of both worlds, all for free!
Stash offers some automated investment services and individual stocks for a low monthly fee of $1 to $9.
In this article, we will be comparing the two platforms to see what the differences and similarities are between Stash vs M1 Finance.
Summary: M1 Finance vs Stash
Both M1 Finance and Stash offer $0 trading commissions on the securities they offer (stocks and ETFs)
All of Stash's accounts require a monthly fee besides its Banking Account
M1 Finance and Stash both offer features to help you passively invest
M1 Basic accounts can be opened and maintained for free, but M1 Plus accounts require a $125 annual fee
There is a $100 account minimum needed to invest on M1 Finance ($500 for a retirement account)
Stash has a $0 account minimum, but watch out for the monthly subscription fees
Both offer stocks and ETFs on their platforms, but M1 Finance offers a wider variety to choose from
M1 offers an Auto-Invest feature to automate the investment process
You will find prebuilt portfolios on both Stash and M1
Both have user-friendly mobile applications that simplify the investment process
There is a wider variety of accounts offered on Stash compared to M1 Finance, such as custodial accounts
Both offer fractional shares
M1 Finance has 1 trading window per day, in the morning (M1 Plus users get a 2nd window in the afternoon)
Stash offers 2 trading windows in the morning and 2 in the afternoon
What Is M1 Finance?
M1 Finance is an investing platform focused on long-term investing in a relatively passive way. The M1 Finance platform offers a free online investing platform and mobile app for its users. It is easy to open an account and you can begin investing with as little as $100.
First, you start by creating your portfolio which M1 Finance calls a pie. You can customize your pie with a variety of stocks and ETFs offered on M1's platform.
You can also choose from a variety of expert created pies offered by M1 Finance and its partner Cambria Investments. One of the biggest pros of investing with M1 is that M1 Finance offers this feature 100% free, with no commissions or management fees.
M1 Finance offers a variety of other features such as tax minimization, automated deposits, automated rebalancing, and dividend reinvestment all for free.
Considered to be the next-generation broker, M1 Finance has had a wave of users switching over to the platform since they launched. The emphasis on passive low-cost investing has resonated with many other investors across the United States. The best part is that M1 Finance is completely FREE to use.
M1 Finance Features
Portfolio customization, tax minimization, automated deposits, and dividend reinvestments are all great tools that M1 Finance uses. While these are the most popular and well-known features of the brokerage service, there are others that often go unnoticed and are just as notable!
$0 Brokerage Fees
Commissions can only increase the cost of investing, but recently we have seen a large number of online brokers switch to a commission-free business model that favors you: the investor.
Well, luckily for you (and your wallet), M1 Finance has kept up with that trend by implementing $0 extra commission when making trades on the stocks and ETFs that it offers.
Great news for you, especially considering how easy it is to make trades on M1 Finance's mobile app!
However, one of the ways they are able to do this is through cost cutting. One of these cost cutting measures is only offering 1 trading window per day (2 if you have M1 Plus).


Mobile App
M1 Finance created a mobile application with the sole reason to make its services accessible to as many people as possible.
The app makes the signup process seamless and simplifies its features to make them easier to use and understand. The mobile app is not only accessible on the Apple Store, but also offered on the Google Play store.
M1 also has a robust desktop platform where you can conduct research about potential investments, place trades and manage your account. 
Fractional Shares
M1 Finance lets you buy fractional shares on its platform. This means you can have broad diversification even if you have a small account balance.
You can purchase as little as 1/10,000th of a share of a stock or ETF.
This is particularly useful for beginner investors with only a few hundred dollars that want to invest in companies like Amazon that are currently trading for over $3,000.
Auto-Invest 
M1 Finance's Auto-Invest feature will let you automatically invest any cash in your account that exceeds $25 instantly. This money will be evenly distributed across your portfolio of securities and will help you automate the investing process.
Auto-Invest also will help you dollar-cost-average into your investments and ensure your money is never sitting idle.
By enabling this feature, you can rest easy knowing that all of the money in your account is working for you and earning compound interest.
M1 Spend
An M1 Spend account is a fully digital checking account and debit card issued by M1 Finance. You'll be able to use this card to avoid ATM fees, earn interest, and keep your cash ready to invest on the sidelines.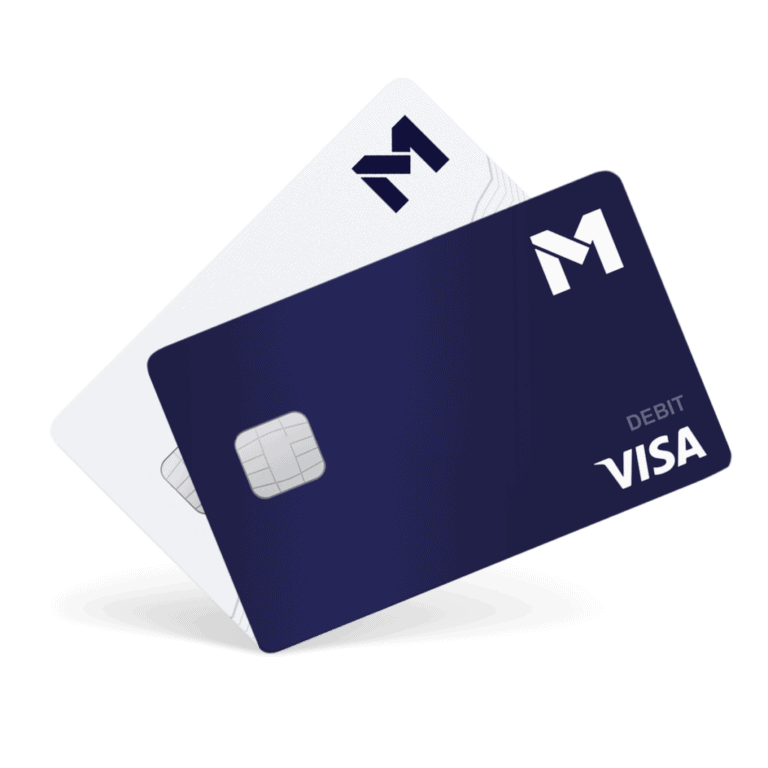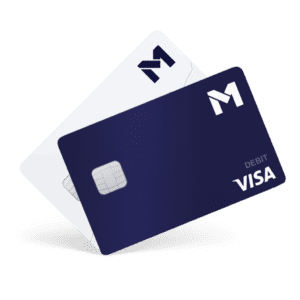 Typically, when you move money into your M1 investment account from an outside bank, it will take multiple days for your funds to arrive. However, transfers from M1 Spend are instant and allow you to get your money invested much faster.
The account is available to M1 users on the free plan as well as M1 Plus. However, you'll need to be on the M1 Plus plan in order to take advantage of some of the more attractive benefits of M1 Spend like earning 1% cashback on all of your purchases.
Another benefit of this account is that you can receive your paycheck up to two days early with direct deposit.
M1 Credit Card
The M1 credit card, called the Owner's Rewards Card, is one of M1's latest features.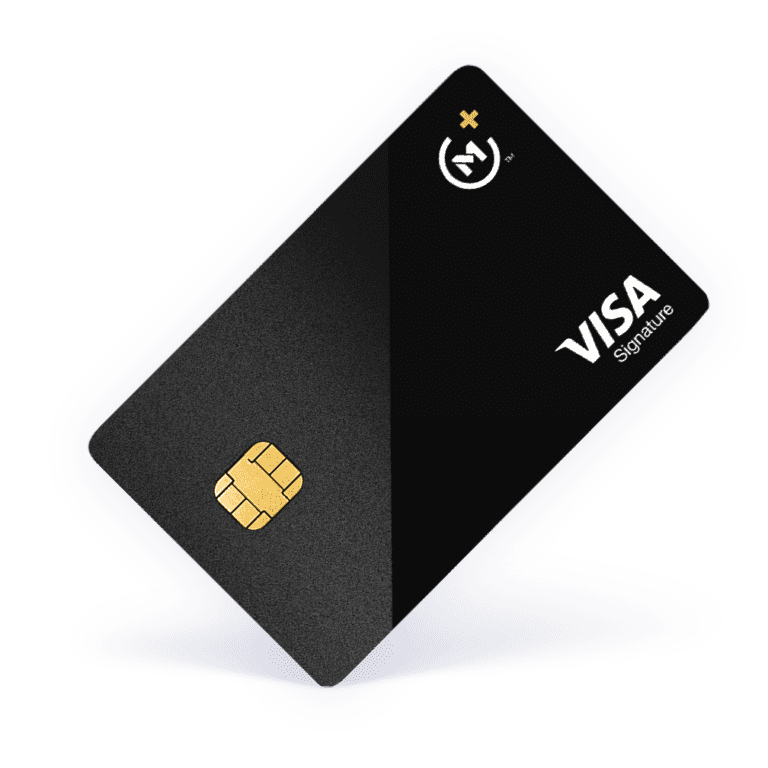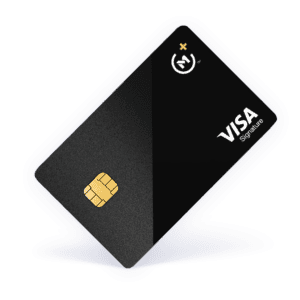 With this credit card, you have the opportunity to gain up to 10% cashback! When you make a purchase with a company you 'believe in,' you are awarded cashback. To 'believe in' a company means you own that company's stock. For example, if you make a purchase with Apple, and you own any portion of their stock, then you would get cashback rewards. This does not apply to index funds or ETFs.
There are currently over 70 participating companies that are separated into 3 tiers. The bottom tier provides 2.5% cashback. The second tier 5%. And the third tier, 10%. The card also offers 1.5% cashback on every other purchase.
M1 Borrow
With M1 Borrow, investors are able to borrow against their portfolio by using a portfolio line of credit. This essentially allows you to borrow money from M1 at a lower interest rate by using your investment account as collateral.
On the platform, you're able to borrow up to 35% of your portfolio's value to use for whatever you would like. The interest rate on this line of credit is 3.5%. However, for M1 Plus members, the rate falls to 2.0%.
M1 Plus Account
An M1 Plus account gives you all of the Basic M1 account features with more competitive pricing options. Instead of borrowing money at a 3.5% interest rate for investing, you can get the cash for 2% on an M1 Plus account.
Another feature of the M1 Plus account that makes it unique is the Smart Cash Management banking option, where you can earn even when you spend! 
Lastly, this gives you access to an additional trading window in the afternoon.
Smart Cash Management 
Smart Cash Management is a unique feature to M1 Plus Accounts.
You can earn 1% APY on uninvested cash in your account and also 1% cash back on all qualified purchases using the M1 Spend debit card. The purchases that you can make are without limit and always guaranteed to put an extra 1% back into your M1 account.
This is a great way to earn cash passively even when spending. 
Another advantage of Smart Cash Management is that the funds you deposit are ready to be invested right away. Instead of waiting three business days for an ACH transfer to go through, you can invest immediately.
Customer Service
On top of its extensive FAQ page, where most basic questions are answered about M1 Finance, it also offers a Client Success number where you can talk to live representatives at M1. The number, 312-600-2883, can be used any time between 9:30 AM and 4:00 PM when the US markets are in session.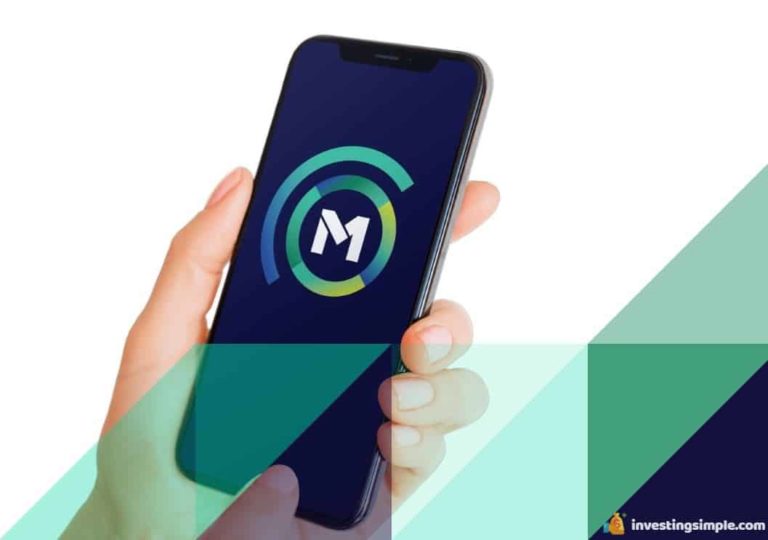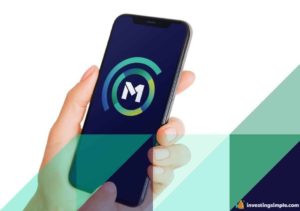 M1 Finance Fees
M1 Finance is a 100% free platform to use.
This is one of the biggest draws to the platform especially for young or frugal investors who don't have a lot of upfront cash to invest.
While most of M1 Finance's features can be accessed with $0 extra cost, there are some exclusive offerings that M1 offers that will require some fees. 
M1 Plus Fee 
While M1 Plus does have very attractive features that give it a leg up above the M1 Basic Account, accessing its features will come with a price. M1 Plus accounts are offered through a membership based-system of $125, charged annually. 
Request For Paper Copies 
If you are looking for paper copies of important documents such as taxes and account statements, it will cost you extra depending on what you are looking for. Some examples include domestic overnight mailing, which will cost you $125, a paper statement fee that will run you $5, or a paper tax statement fee, a $5 cost per 50 pages.  
Bank Fees
Wire transfers, check requests, returned checks, and amendment repairs will all run you between $25 and $30. These banking fees are relatively high compared to other online brokers within the industry, so definitely something to take into account when comparing other brokers' fees.  
M1 Finance Pros
$0 brokerage fees on stocks and ETFs
$100 account minimum to open up an M1 account ($500 for retirement accounts)
Fractional shares will let you buy portions of stocks that may be out of your financial reach
Mobile application is user-friendly and easy to get started with
Auto-Invest feature lets you automate the investment process and invest excess cash in your account
Excellent customer service reviews, and live representatives are available during US Market trading hours
M1 Finance Cons
$100 minimum in account to get started investing
High banking fees
Outgoing account transfer fee
Only have access to stocks and ETFs
Smart Cash Management is only accessible through M1 Plus
What Is Stash?
Stash is a personal finance app that allows people to save and invest for retirement and other goals passively.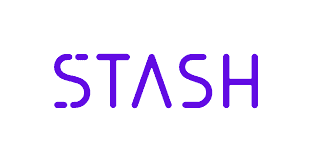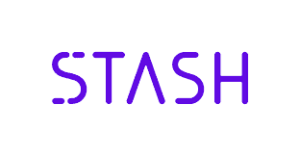 You can begin investing in Stash with as little as $0. However, be cautious because there is a minimum fee of $1 per month to use Stash. You may want to wait until you have more cash to begin investing.
After opening an account, you will be guided through a questionnaire where Stash will ask a variety of questions to analyze your risk tolerance, investment horizon, and personal preferences. Once Stash has an idea of what type of investor you are, they will offer you a variety of portfolios customized to your investment objective.
Most portfolios are composed of a group of ETFs as well as a limited number of individual stocks. Stash uses clever names and easy to understand themes for their portfolios such as "American Innovators" "Blue Chips" and "Clean & Green."
Similar to M1 Finance, Stash offers the ability to buy fractional shares of stocks or ETFs.
This will allow for increased diversification for smaller accounts. Stash also offers a variety of educational material to teach investing principles to new investors. Stash aims to make investing simple and offers its platform in an approachable way for novice to moderate level investors.
To use Stash there is a minimum fee of $1 per month and this climbs as high as $9 for advanced features.
Stash Features
It's clear that Stash tries to make the investment process as simple as possible for you. Now let's take a deeper dive into some of the most important features that Stash offers. 
$0 Commissions 
Aside from paying for your monthly subscription, Stash makes investing affordable by offering $0 commissions on all stocks and ETFs that are on its platform.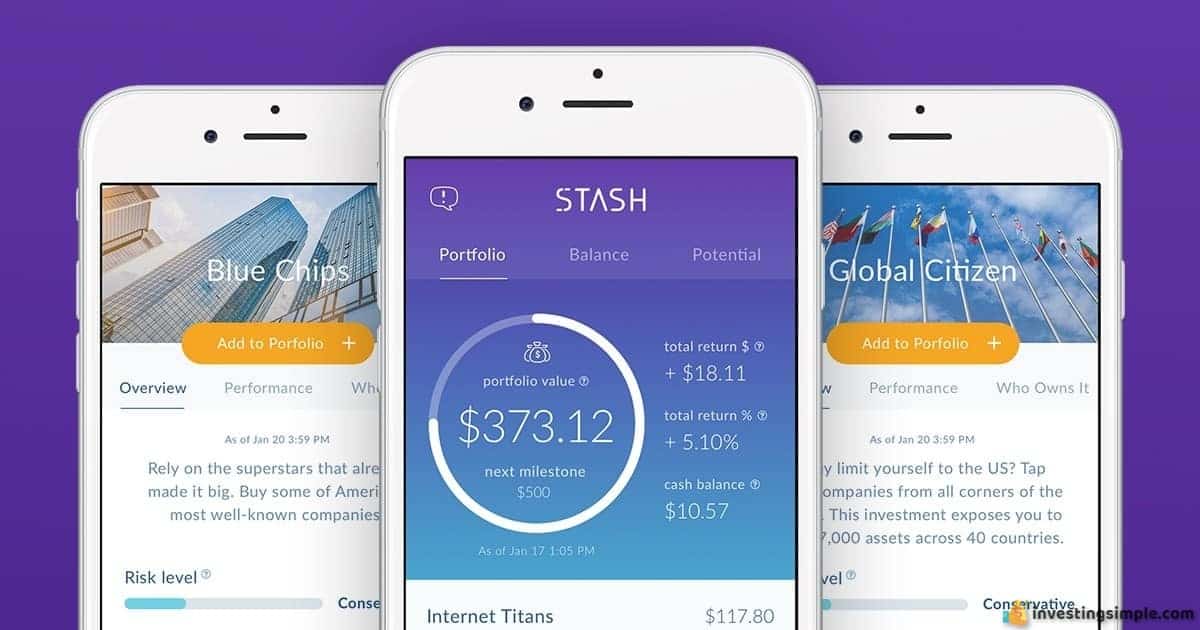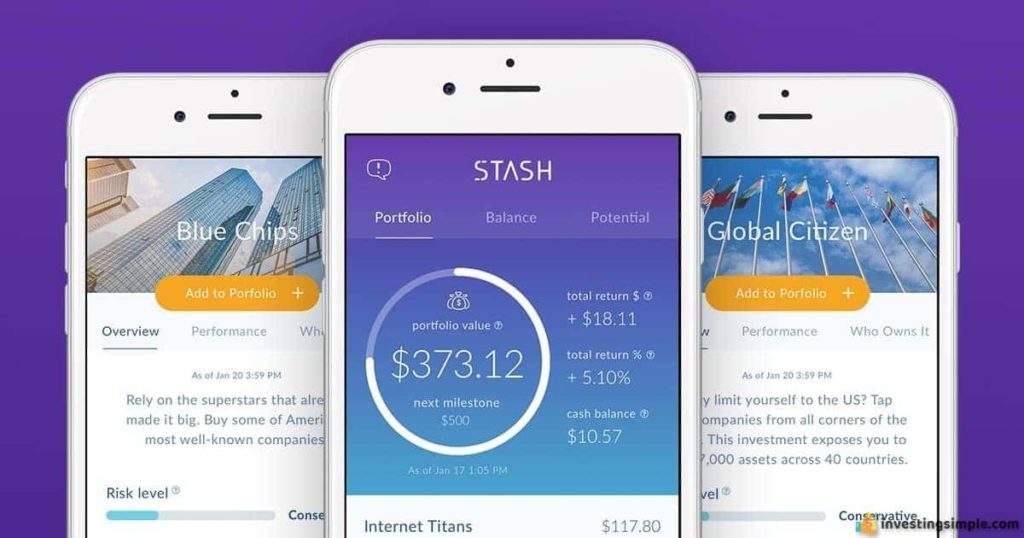 While this is similar to M1 Finance, the main difference is that Stash does not require a specified account minimum to access $0 commissions and trading capabilities. 
Stash offers 4 trading windows per day; 2 in the morning and 2 in the afternoon.
Mobile App 
Tracking income, account balances, and executing trades are easier than ever on Stash's mobile application. Offered on the Google Play and Apple Store, the mobile app is free to download and easy to get started with.
Stash is a very visual app and makes numbers understandable by using very simple graphs and charts across its platform.  
Online Banking 
Subscribers of Stash are offered banking incentives to help make life both easier and affordable. Some features within online banking are a Stash Debit Card, where you can earn rewards by spending, flexible money management plans, and the best of all: up to 2 days early payday!
You can get started with online banking by visiting Stash's website and navigating to the "Banking" section. Simply enter your email in the "Get Started" section and you are good to go! 
Stock-Back Card
A unique offering of Stash is the Stock-Back debit card. This card integrates with Stash's online banking and provides you with a debit card you can use to pay for stuff and earn stock while you do it.
The standard rewards rate is 0.125% stock-back for each purchase you make, but this can increase up to 5% depending on where you shop.
For generic purchases in the 0.125% category, you'll earn shares of a diversified index fund. However, when you shop at specific vendors like Target, Amazon, or dozens of others, you will recieve a higher rewards rate (up to 5%) and the rewards will be in the form of stock for that company.
So when you use your Stock-Back card at Amazon, you earn shares of Amazon stock directly into your Stash account.
Stash Learn 
If you are looking to get educated on the stock market and keep up with current news moving big company's, Stash Learn is a great place to look. Publishing new articles every day, Stash Learn is committed to bringing the most important news to you.
You can also sign up for a "Learn Weekly" newsletter which gives a weekly recap of how the market performed, important news, and personal finance tips. 
Roundups
If you want to passively invest spare money, Stash's Roundups feature may be a great starting point.
By rounding up to the next dollar on all purchases and then distributing that money into your Stash investment account, you can reinvest excess cash back into the stocks and ETFs you are choosing to invest in.
This feature is perfect for people who don't have a saving habit established and want to make sure that they are constantly investing something every month.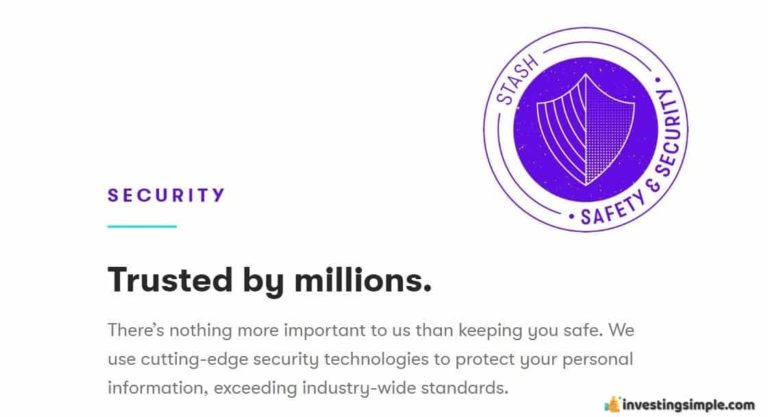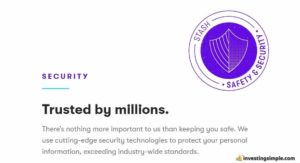 Automatic Savings
Stash's automatic savings tool allows you to set a fixed goal every single week of money that is deposited from your checking account and into any one of your Stash accounts.
This is another way to slowly accumulate money into a brokerage account and increase your investing balance.
By setting up automatic savings on your payday you can follow the age-old wisdom of "paying yourself first" without any willpower required.
Smart-Stash
Smart-Stash is like setting up automatic savings, except smarter. This feature studies your spending habits and automatically detects when you have extra cash in your checking account that you can afford to invest.
When it notices that extra money just sitting there it will automatically pull it into your stash account for you and invest it.
This feature is completely optional and you can set limits on how much cash Smart-Stash will move. But for investors who want to be as hands-off as possible, this is a great option for streamlining.
Fractional Shares
Just like M1 Finance, Stash offers fractional shares. It operates in the same way as well. You can buy portions of stocks and gain entitlement to proportional appreciation in that position.
This is great for companies that are very expensive such as Amazon. Fractional shares lets you gain a piece of some of the largest, most expensive names!
Fractional shares also make sure that your cash is fully invested at all times. You don't have to worry about funds sitting on the sidelines until you can afford a full share because they will be automatically invested right away.
Stash Customer Support
Like M1's FAQ page, Stash's "Stash Ask" answers a wide variety of the most common questions asked by users of Stash.
If you are looking to chat with a live representative at Stash, its customer service can be reached between 8:30 AM and 6:30 PM Monday through Friday.
On weekends, you can reach a live representative at Stash From 11:00 AM ET - 5:00 PM ET.
Fees
Stash runs on a fixed fee-based system, but the pricing varies depending on which account you are looking to open.
Stash Beginner
The Beginner account comes in at a price of $1/month and gives you investing, banking, early pay, and educational accessibility. While these features cover a lot of Stash's main areas of expertise, Stash Growth offers a wider variety but comes at a higher price.
Stash Growth
Stash Growth is priced at $3/month. You can access all of the Stash beginner features plus the addition of tax benefits and retirement account investing. If you are looking to save for retirement and open up an account with that capability, Stash Growth may be a great option and worth the $3 fee/month.
Stash +
Stash+, last but not least, is the most expensive of the three accounts that Stash offers coming in at a $9/month fee. This account offers all of the features in the Stash Growth account with the addition of 2 children's investing accounts, a metal card with 2x stock-back, and monthly insight reports from top research analysts in the investment industry.
The main caveat and selling point for this account are the additional 2 investing accounts that can be accessed, and if you are very interested in large-scale research, this may be another reason why Stash+ may be a good choice.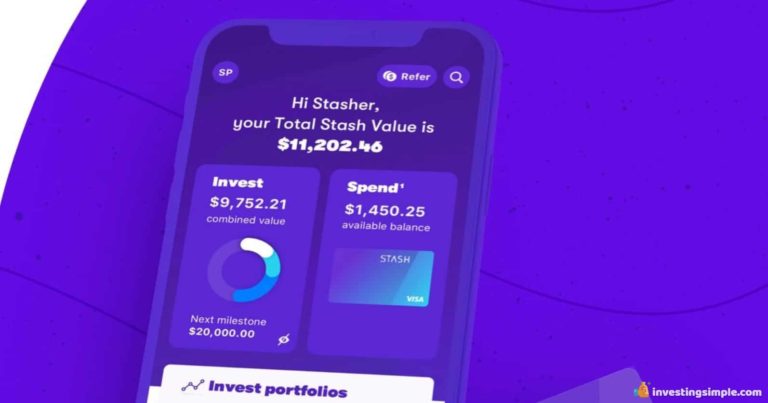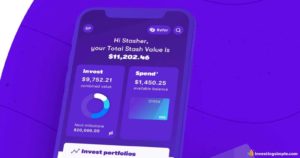 Stash Pros
$0 Commissions on all stock and ETF trades
Easy to sign up and access online banking
Roundups automatically let you passively invest spare change
Smart-Stash evaluates your spending habits and detects when you can afford to invest
Mobile application is easy-to-use and simplifies the investment process
Educational content offered on its website and newsletter sign up
Many ways to track account progress and easy visuals to understand how your account is performing
Retirement accounts offered
4 trading windows per day
Additional investment account available for children
Get your paycheck up to 2 days early
Stash Cons
Monthly fees may eat into gains on investments depending on account size
Limited stock and ETF offerings
Limited availability to research through Stash Beginner and Stash Growth
M1 Finance vs Stash: The Verdict
The biggest difference between Stash and M1 is that M1 Finance is 100% free while Stash charges $1 to $9 per month. 
If you are looking to trade stocks and ETFs as cheaply as possible, M1 Finance is the winner here.
As far as minimums go, it's hard to beat the $0 minimum required from Stash. M1 has a minimum balance of $100, $500 for retirement accounts. That being said, the retirement accounts from M1 are free, while you have to pay $3 a month to have a retirement account with Stash.
Stash is the clear winner for custodial accounts (accounts for your kids/minors) since this is something M1 Finance does not offer.
Both have a debit card/checking account combo with some unique perks. However with M1 Finance you must have M1 Plus to use Smart Cash Management.
In addition, both offer pre-constructed portfolios that take all the guesswork out.
Lastly, Stash does have the upper hand in terms of trading windows. They have 4 per day while M1 only has 1, 2 if you pay for M1 Plus.
At the end of the day, both are a solid choice. It simply comes down to what features and benefits matter the most to you.
Best Free Stock Promotions
Keep Reading: