Robinhood has become a popular platform for retail investors to buy and sell stocks, but many are wondering if it's actually possible to make money on the platform.
In 2023, most retail investors have been hit hard by market volatility, leading some to question whether Robinhood is a viable platform for making money.
Limited Time: Robinhood 1% Transfer Bonus
If you transfer an existing brokerage account to Robinhood through January 31st 2024, you can get an Unlimited 1% Transfer Bonus.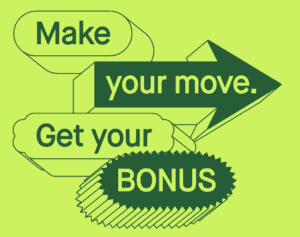 For example, if you transferred a brokerage account worth $50,000 - that would be a bonus of $500.
In addition, Robinhood offers a free stock for new users as well as a 1% IRA match for retirement accounts.
How Money Is Made In The Stock Market
First, let's explore how money is made in the stock market.
There are two primary ways to make money on stocks: asset appreciation and dividends.
Asset appreciation refers to the increase in the price of a stock over time, allowing the investor to sell it for a profit.
Dividends, on the other hand, are payments made by some companies to shareholders. Dividends provide a steady stream of income that can be reinvested to earn compound interest.
Can You Make Money Using Robinhood?
So, can you actually make money on Robinhood? The answer is yes, but it's not a guarantee.
Just like any other investment, there is always a risk involved. However, with the right strategy, it is possible to make money on the platform.
One strategy that many investors use is called dollar-cost averaging.
This involves investing a fixed amount of money on a regular basis, regardless of the stock's price.
By doing this, you can take advantage of market fluctuations, buying more shares when the price is low and fewer shares when the price is high. Over time, this can result in significant gains.
Another strategy is to focus on long-term investments. Instead of trying to time the market and make quick profits, focus on buying and holding stocks for the long-term.
This can help you weather short-term volatility and take advantage of the market's overall upward trend.
It's important to note that no investment is a sure thing, and there will always be risks involved.
However, with the right strategy and a long-term mindset, it is possible to make money on Robinhood.
Don't forget to grab your free stock worth up to $200 from Robinhood today!