Making Money With Real Estate

Investing Simple is affiliated with Fundrise. This relationship does not influence our opinion of this platform.
Most of us are familiar with the Charlie Brown Christmas special in which all the characters mope around with their holiday wish lists. Lucy tells Charlie Brown she never gets what she really wants: real estate.
Turns out, Lucy was right. Real estate one of the best ways to fast track your income because of its inherent simplicity and scalability. You buy one house, rent it out and use the money to pay down the mortgage. When you have enough capital, buy another house, rent it out and use the money to pay down that mortgage. You get the idea. Making money with real estate can be quite simple!
In its most basic form, a real estate venture is an agreed upon exchange between the property owner and the renter.
All of us are looking for the "get rich quick" scheme, and you may be thinking that real estate is the solution. Many, if not most, real estate investors build their wealth significantly over their career, but few make the big bucks in the short run.
Investing in real estate takes equal parts, planning, persistence and patience.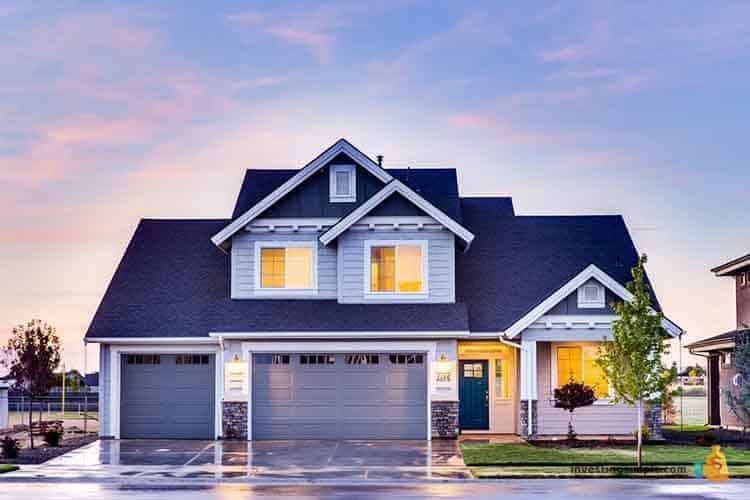 How To Make Money With Real Estate
1. Rent out a fixer upper.
If you've never conceived the notion of buying property and leasing it out, now's the time to put on your thinking cap. Young adults are in a good position for this because of the sweat equity involved. You can buy a fixer upper and actually fix it up, making it attract a far wider pool of renters not to mention a higher monthly rent. By making simple updates like replacing old carpets and appliances or patching and painting walls, you can increase the rent!
Here is a great video on the most profitable real estate renovations…
2. Buy a Duplex/Townhouse and rent out one side while living in the other.
This has many advantages! You can keep an eye on your tenants and make sure they aren't having bonfires in the back yard, storing flammables in the garage, or running sprinklers day and night to keep the grass green (water is pricey). Also, if a lightbulb breaks or the sink drips or a doorknob gets squeaky, you can grab tools and WD40 and head over to take care of the problem before it becomes worse.
It will be very difficult for your tenants to say the rent check was lost in the mail when all they have to do is walk it over to you. Some townhouses have identical living quarters, others have different layouts. You get to choose which one you want to live in. Go for the larger unit if you like elbow room. Or, take the smaller side and charge primo rent for the big one. That's what it means to be the owner, after all.
Often times, this is referred to as rent hacking or house hacking. Being an owner occupant has tax benefits too! By renting out the other unit, you could potentially live for free as the rent offsets your mortgage and expenses. Another point to mention is that in most cases, financing is much easier as an owner occupant!
3. Rent rooms in a house.
Start looking around at houses that have several bedrooms and consider renting the rooms out separately. This is a good scenario for college students or friends. In many cases, what 3 or 4 renters will pay you for their room will be greater than what you'd be able to charge for one family. Plus, if you have trouble with one tenant, you can replace him or her with one that follows the house rules. Another selling point: each bedroom does not need its own private bathroom. College students or groups of friends aren't expecting the Ritz Carlton.
Another option is to do short term rentals on a site like Airbnb. If you are able to buy real estate in a desirable location, like near the beach, you can do short term vacation rentals. Sites like Airbnb make it super easy! In fact, you will be able to read reviews of your potential renters before you approve the stay. No wild parties here!
4. Multi-generational rentals.
The demand for multi-generational homes is not slowing down. A 2018 research study showed in 2018, almost 1 in every 5 Americans lives in an environment with multiple generations. This trend has been on the upswing, with just 26.8 million families in 1960 living together with two or more adult family members, rising to 64 million families in 2016. Some of the factors coming into play here are college students returning home, aging parents requiring care from other family members, and the need to pool resources to pay for housing. Look around online for multi-generational units, like a house with an attached in law apartment. They may be few and far between, but are a great real estate investment.
5. Invest in a REIT.
Alright, I am going to be honest. This is the most boring real estate investment out there, but you can still potentially make money with it! A REIT is a real estate investment trust, and it trades on a major exchange just like a stock. Real estate projects are sold to investors in individual shares, and this allows investors to have highly liquid exposure to real estate investments. For those who are not familiar, liquidity is how easily an investment can be sold.
If you want to sell a stock or a REIT, you can do it in seconds if the market is open! If you are trying to sell a physical piece of real estate, good luck! It could take you weeks or even months. Investors looking for easy exposure to real estate often invest in REITs, but there is one big downside. Since they are traded on an exchange just like a stock, they almost directly correlate with the stock market.
One of the reasons why people invest in real estate is to diversify asset classes. You don't want all your money in stocks, bonds or even gold. The idea behind this is you want these assets to behave differently. Maybe your stock market investments are down, but your rent payments are still generating cash flow for you. If your real estate investment correlates directly with the stock market, that defeats the purpose of this type of diversification.
6. Invest in crowdfunded real estate projects.
Lack the fast cash to buy property and rent it out, but still want to dabble in real estate investing? We have the answer for you: crowdfunded real estate!
Crowdfunding is an alternative method of raising capital through the collective effort of friends, family, customers and individual investors. It involves a large pool of people who pitch in small amounts of money during a relatively short period of time, such as a few months, for a specific cause, use or project.
In 2015, more than $34 billion in U.S. dollars was raised worldwide by crowdfunding. By 2025, the crowdfunding industry as a whole is anticipated to be valued at more than $300 billion and online real estate marketplaces are primed to capitalize on that big boom.
There's a reason for the explosive growth. Investors have started to realize the attractiveness of crowdfunded real estate investments. Crowdfunding gives investors access to deals and cash flow they didn't have before.
Sites like Fundrise allow you to invest in private real estate projects for as little as $500!
Owners and operators benefit, too. Crowdfunded real estate loans close faster and come from alternative sources outside banks. That makes it easier for borrowers to inject new capital into operations faster.
Private real estate investments also have the added benefit of less correlation with the stock market. Since you can't just jump on the computer and sell shares, this eliminates the panic selling that is often associated with the stock market. This, however, comes at a cost of lower liquidity. It is important to have a 5 year minimum time horizon when investing in crowdfunded real estate projects.
Click here to invest with Fundrise!
7. Flip a piece of real estate.
You find a great house near downtown businesses and within walking distance to schools…but it needs work. A lot of work.
This looks like a great property to flip! The fix-and-flip market has taken the country by a storm, thanks to the massive popularity of home renovation shows. Jump on the bandwagon while the trend is hot! Just make sure you know what you are doing. Flipping a house is more than a weekend handyman project.
Finding the right location can be the hardest part. Some flippers look for the most run-down house in a nice neighborhood. Others want to restore historic homes or farmhouses. But the most critical part of all real estate dealings is location. If you've managed to find a fixer-upper in a place families want to live, you're starting out on good footing.
A sturdy house is a good house. Seasoned flippers who know their markets look for homes with "good bones" that are structurally sound. Get the house professionally inspected before you start your check list of improvements to make. Carefully weigh out the cost of improvements with the listing price of the house once it's refurbished. As for the cost of labor…..
You can do some or all of the work yourself. Ask, hell beg or plead with friends, family members and anyone who owes you a favor to pick up a shovel, hammer, rake or any other type of tool to pitch in.
Flippers make money by building sweat equity. By making repairs yourself and capitalizing on your free labor, you may be able to recognize a nice profit in the end!
You will learn as you go. Think how much deeper your wealth of knowledge will be for your next flip! Even if you don't make a fortune on the first few, you will have a better idea what to do next time around.
Hidden Benefits Of Owning Real Estate
1. Get tax benefits on interest.
Real estate investments have many hidden tax benefits. Federal and state laws allow property owners to deduct the mortgage interest from the rental income, thereby giving you a tax free profit.
2. Tax benefits on improvements.
You can also deduct the cost of the improvements from the rental income, while the added value to the property is yours to keep. Can you say cha-ching?
3. Buy low, sell higher.
You can turn an immediate profit if you are able to buy a site under market value at foreclosures or other quick sales. Sweep the place out, spruce it up a bit and sell at a sum that gives you a tidy profit.
4. Increasing equity/paying down a mortgage.
If you take a mortgage to finance a rental, you are increasing your equity with every mortgage payment. Every single monthly rental payment is paying down that mortgage for you!
5. Profit from a lump sum on a refinance.
Let's say that you bought your $100,000 place, and put $10,000 worth of improvements, which the tenants paid back with rents. The property is now worth $125,000 because the upgrades look great. Now, you can refinance to get the $25,000 cash and put 25% down on your next $100,000 rental. This is how you go from your first property to the next!
6. Profit from extra cash flow on a refinance.
One great tip is to refinance the property to lower your mortgage bill payments while keeping the rent the same. This means you will be generating more cash flow every month. You can build a cushion for maintenance, save up for a deposit on a new rental, or have more passive income to live off. All good choices!
7. Real Estate Appreciation.
This is when your property dramatically rises in value due to a change in the real estate market. This can happen when the land around your property becomes more difficult to build on, or scarcer, or something pops up to bring people into the area, such as a park or baseball field.
All these factors will make your real estate investment more attractive to potential renters. As you can imagine, this can also work against you! There's such a thing as real estate depreciation, when something happens to the area like a spike in crime or a landfill opens, or a million other factors that would make your property less attractive to people. It's a risk you take. Do your research about the neighborhood where your rental is located, and keep up on news about new development. Check to see what the zoning codes are and if there is mixed use of residential/business allowed.
Real Estate Investing For Beginners
There are inherent challenges in stepping out into your first real estate venture. Some of those include…
1. Getting the property in good condition.
If you've bought a fixer upper, this is a long laundry list of work to be done. But at the very least, you will need to scrub clean every room, paint walls, replace carpet, check window screens, AC units and heating systems. If you will be in charge of lawn maintenance, you may need to reseed or water, or certainly keep it mowed. And remember, every time your tenants move out, you will need to tend to all these details once again.
2. Finding the right tenants.
Sure, you can tack up a flyer at the local community college, or you can go a step further and put out an ad on Craigs and other listings. You will need to set aside time to show the house to prospective renters (again, make sure it looks its best). You may also want to consider running a credit check and background check on potential tenants. There is a cost involved, but in the long run, it's a worthwhile expense. If you don't have the time or energy or whatever to screen your own tenants, consider a real estate agency to do this for you. They will do everything from list the property to screening potential renters to drawing up a lease. The usual fee for this is one month's rent.
3. Property related hassles.
Clogged drains, a defunct smoke alarm, broken door springs, pests eating the front lawn, etc. are just a few of the challenges that can rear up. Even the best of all tenants want your full and immediate attention when the pipes burst or the washer overflows or they see telltale signs of mice. Worse tenants are an even bigger challenge. They may call you in the middle of the night because a light went out. Or you may need to call them every single month to remind them the rent is due!
Final Thoughts
There are countless ways to invest in real estate. These options discussed are just some of the many options. These may not be the best fit for you based on what you are looking for out of the investment. Check out our comprehensive guide on real estate investing to learn more and explore other avenues!