COVID-19 has certainly been a major point of disruption for a number of industries. Investing in the stock market is no different. 
In fact, there are a number of variables that have shaken up the market in the recent past. With the looming pandemic, many fear that an impending market collapse. Retail investors promoting stocks like GME and AMC encouraged dramatic price spikes as people flocked to buy various securities in order to take advantage of the situation. Cryptocurrency has also added to the idea of a quick buck. Celebrity endorsements through tweets are also worth a mention.
Whatever the case, many investors have learned the incredible difficulty of timing the market. However, there is another way. Value investing, or employing the use of fundamental analysis, is a popular investment strategy that essentially ignores the current volatility. 
In this article, we will review fundamental analysis and highlight a top platform, MOOMOO, which offers a vast array of tools that caters well to fundamental analysts and value investors. 
This article is sponsored by MOOMOO.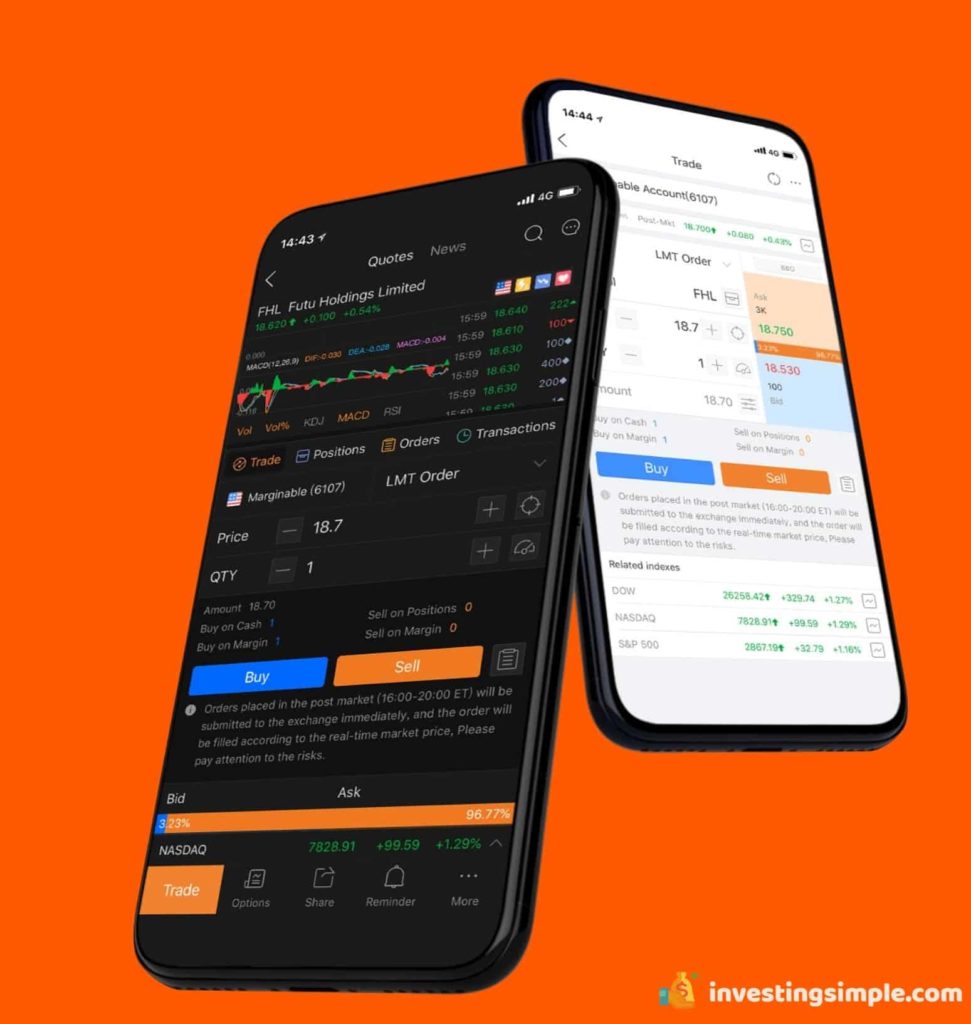 What is Fundamental Analysis (Value investing)?
Fundamental analysis is the process of determining the fair value of a stock. This is done through an analysis of company health, that is company financials, competitive landscape, and company news. 
Value investing is the idea of buying a security below it's fair value, which is done through fundamental analysis. Determining the fair value is done through analyzing a company's financial statements. 
When the fair value of a stock is less than the current price, fundamental analysts believe the stock to be a buy opportunity. Famous investors like Benjamin Graham, Warren Buffet, and Peter Lynch are all major proponents of value investing through fundamental analysis. 
Value investors are less concerned with micro market trends as they tend to hold securities for a longer period of time. They do not attempt to time the market as is more common with technical analysis. 
In order to be a successful fundamental analyst or value investor, you will need a number of tools at your disposal. Unfortunately, most trading platforms are lacking in their research tools, and many investors find themselves using a number of platforms to find the insights they need to make informed decisions. 
MOOMOO is a trading platform that was built with efficient research in mind. If you are interested in value investing or are a fundamental analyst, MOOMOO could be the solution for you! 
What is MOOMOO?
MOOMOO is a trading platform that was designed to be a one-stop-shop. Many investors use a variety of apps and platforms to conduct their research. With MOOMOO however, investors never need to leave the app! This platform was specifically designed to be able to cater to all the needs of investors.
Moomoo Inc. is an indirect wholly-owned subsidiary of Futu Holdings Ltd (NASDAQ: FUTU), with a "mission to transform personal investing experience with intuitive user interface, fully digitized brokerage and wealth management platform." The company is headquartered in Palo Alto, California and was founded in early 2018. 
Since its launch, MOOMOO has amassed a large following due to its impressive suite of tools and aids. The app currently has a 4.7 star rating in the app store, which also highlights the company's notable app as well as desktop version. 
Want to learn more? Read our full MOOMOO review.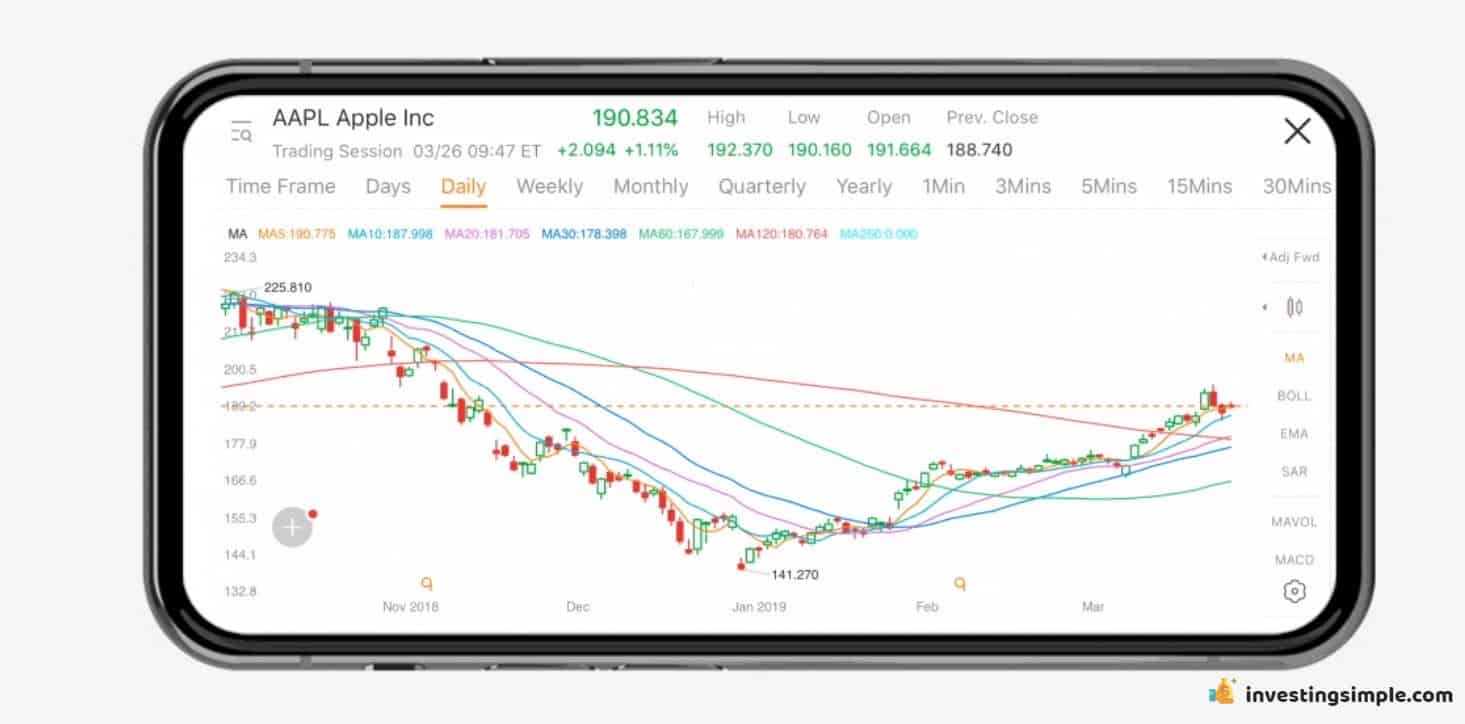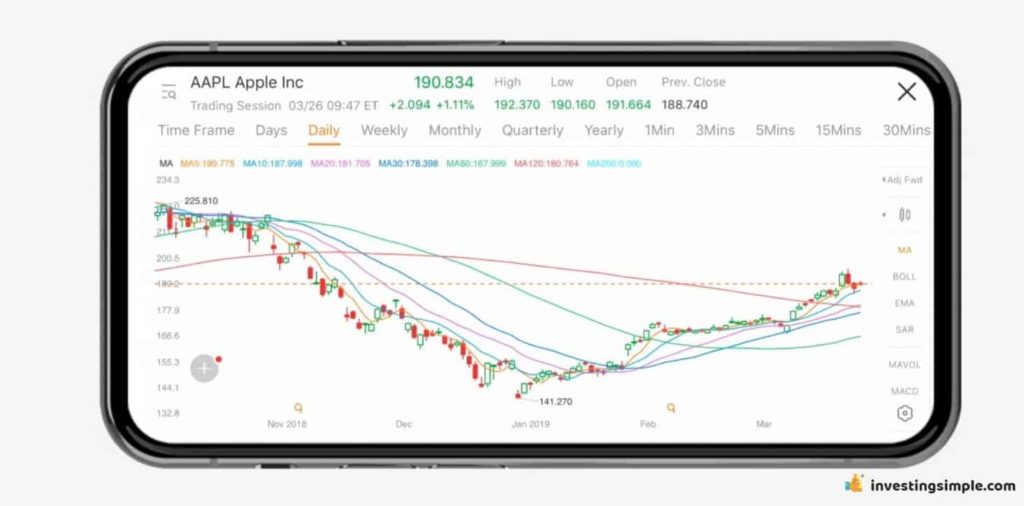 MOOMOO Features
So, how is MOOMOO equipped to be a top trading platform for value investors? Let's review some of their top features. 
24/7 Financial News
With MOOMOO, investors never have to worry about missing a company event. All from within the platform, members are able to view the following:
Most investing apps offer a few of these benefits, but MOOMOO makes a point to give investors everything they need to be successful in one place. Quickly browsing through a company's financial news can paint an excellent picture of a stock's potential value. 
Company Financials
An amazing feature of MOOMOO is that a company's financial statements are all housed within the app. They are also quickly summarized with advanced charts to help you quickly draw insights. 
Instead of exporting to Excel or Google Sheets and creating an array of ratios, MOOMOO offers a number of indicators shown annually or quarterly.  
By analyzing a company's income statement, balance sheet, and cash flow statement, investors are able to determine company health. 
Free Educational Courses
It is no question that the world of investing has a language of its own. For many, comfortably navigating this space can certainly take some time. A huge benefit of moomoo is the free education it offers. 
They provide courses to all levels of investors. They even have courses on options, cryptocurrency, ETFs, IPOs, the Federal Reserve, and more. If you are looking for a quick definition, they also offer an extensive encyclopedia with hundreds of terms available.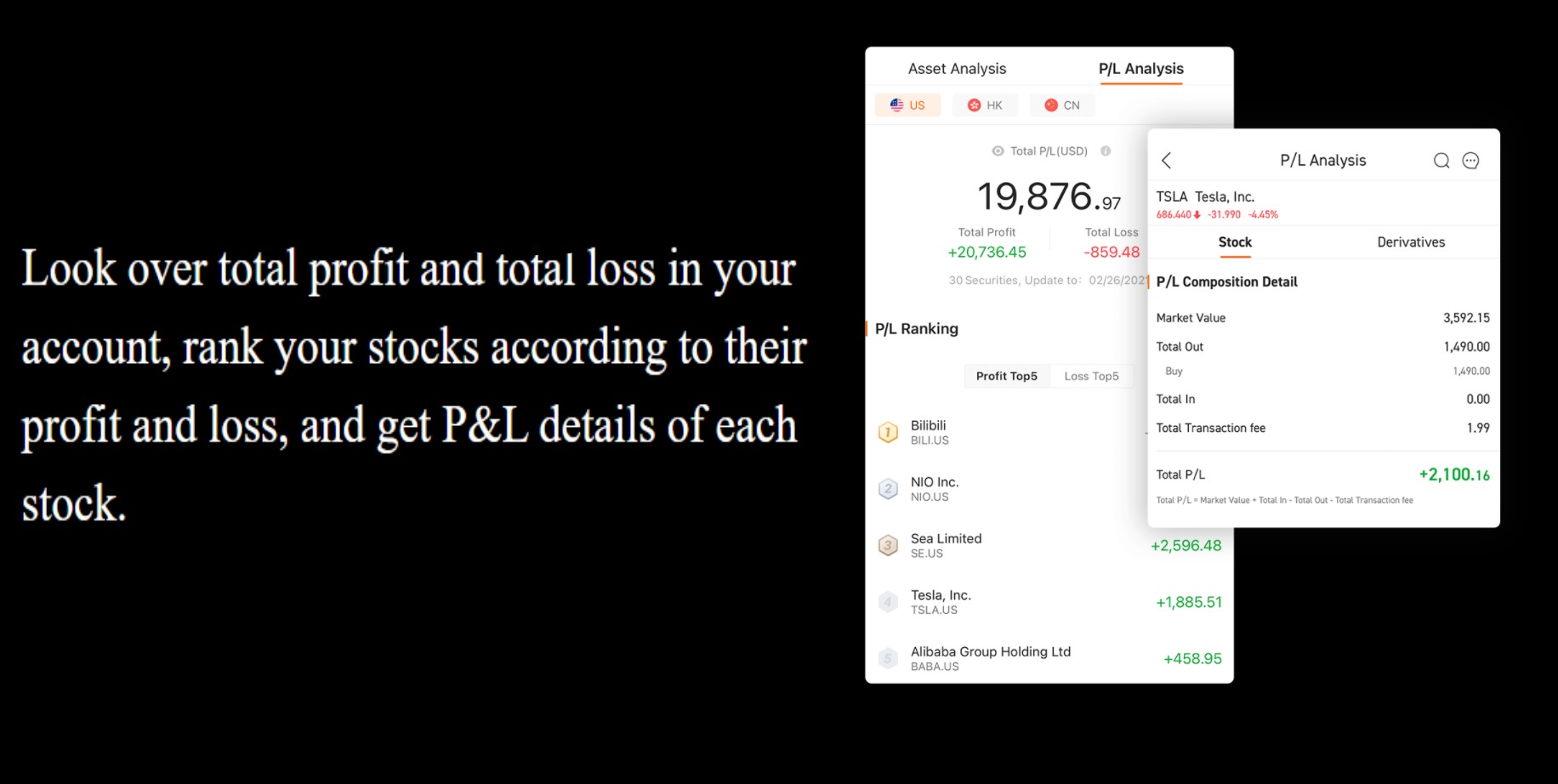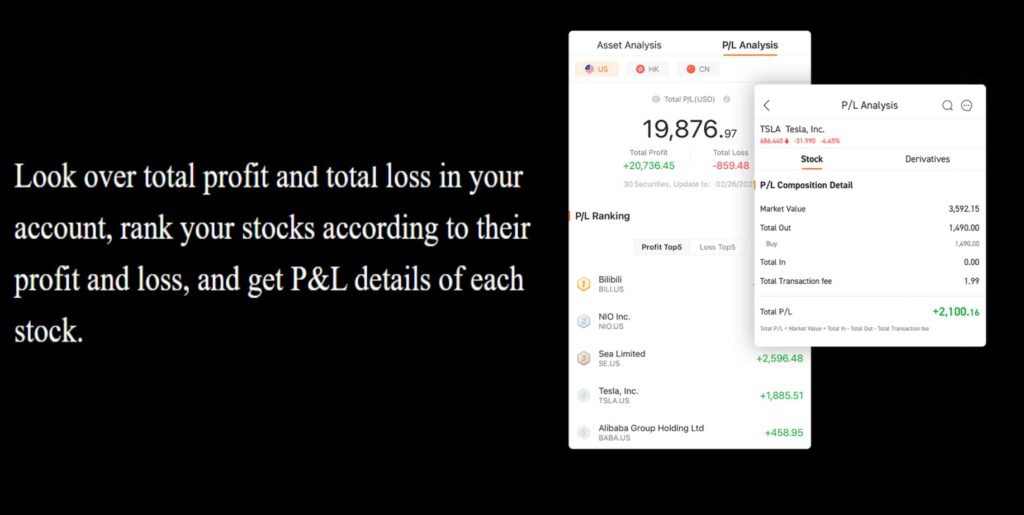 Other Unique Features
In addition to all of their other features, our team was impressed to see a few others. First, moomoo offers investors access to IPO investing. In the past, IPO investing was typically limited to institutional or high net worth individuals. With IPO access, everyday investors are able to take advantage of a company's initial stock price. 
Second, moomoo is one of the few trading platforms to provide an avenue into other markets. With moomoo, investors are able to invest in securities offered in the Hong Kong market. Investing in foreign opportunities can be a great way to diversify a portfolio. 
Third, moomoo's customer support chat within the app is available 24 hours a day during weekdays. Many newer trading platforms are not able to offer customer support of this caliber. 
And fourth, moomoo has a large community feature that allows you to follow other investors and learn about other investing strategies, stocks, and more. The moomoo community is incredibly active with over 100,000 investors posting consistently. 
Free Stock Promotion
MOOMOO is currently offering investors a great incentive to sign up for the platform that includes up to 4 free stocks!
Upon signup, new members receive 1 free stock worth between $3 and $350.

After depositing $100 or more into their account, members will receive an additional stock valued between $8 and $1,000.

With a deposit of $5,000 or more, members will receive 2 more free stocks valued between $16 and $2,000. 
Take advantage of this offering and sign up for a moomoo account today!
Final Thoughts
When investing your hard-earned money into a certain asset, it is wise to understand what it is and how it works. Additionally, it's vital to understand future growth potential and the health of the asset. This is where fundamental analysis comes in. 
By understanding a company's financials, investors are better equipped to make informed decisions. Generally, if a company has growing revenues, decreasing operating expenses, and healthy cash flow, you can typically feel safe with your investment. 
MOOMOO makes this research easy. Without ever closing the app, you can analyze a company's financial statements, monitor the news and company announcements, and take advantage of the plethora of indicators all within the app. 
If you are a fundamental analyst or a value investor, then MOOMOO is certainly worth a look. Go check out the app today!