Investing is a massive umbrella term with hundreds, if not thousands, of unique strategies. Some investors focus on specific assets like stocks or real estate, while others diversify across a host of asset classes. 
Within asset classes, there are also a vast number of unique strategies that investors employ to try to maximize their returns. 
With stocks, ETFs, cryptocurrency, and others there are two highly popular investing methods: technical and fundamental analysis. 
In this article we are going to highlight technical analysis and how active traders employ this technique. We are also going to review one of the most popular trading apps for this type of investing: MOOMOO.  
This article is sponsored by MOOMOO.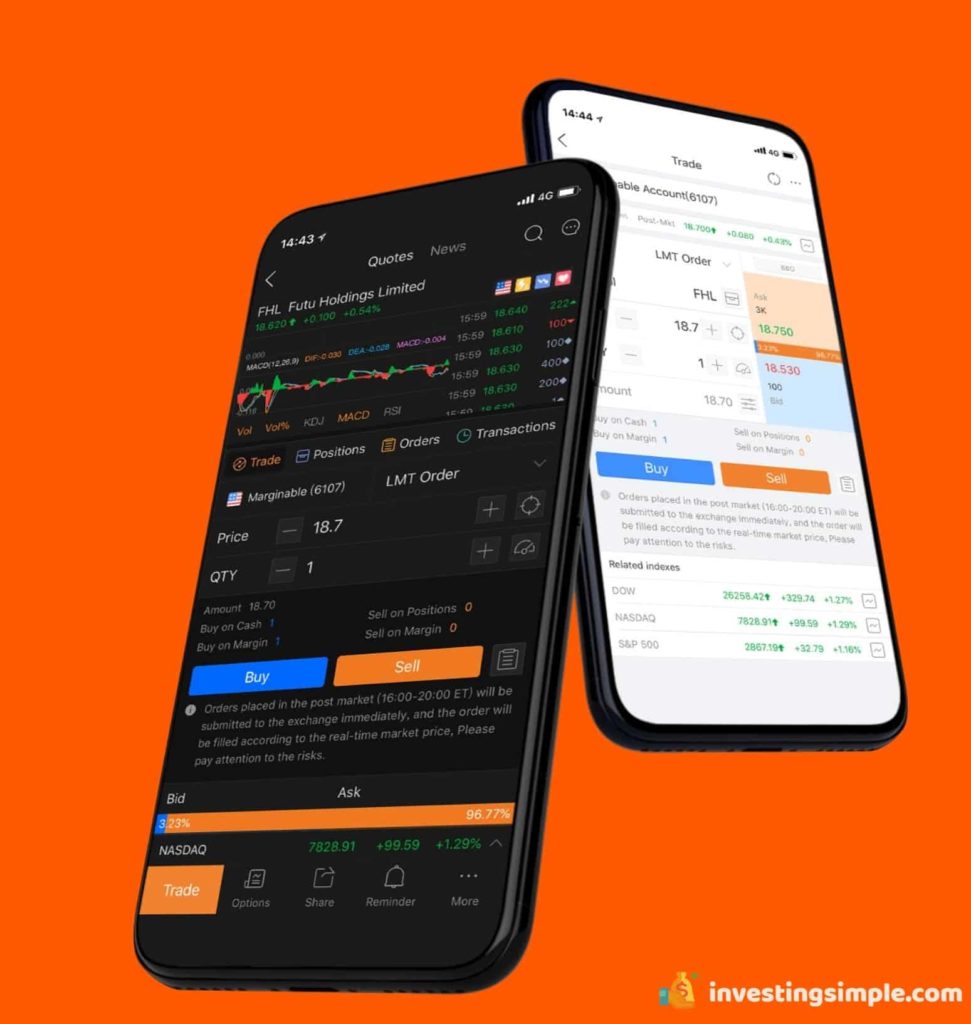 What is Technical Analysis?
Technical analysis is the study of historical market data. Investors focus on two main levers: price and volume. Investors draw insights from price movement and changes in volume by recognizing patterns and studying behavioral economics. 
Technical analysts use this past performance to predict future market behavior. The two most common forms of technical analysis are chart patterns and technical (statistical) indicators. 
Day trading is a popular form of investing that uses technical analysis. Day traders are those that make a high number of trades each day looking to capitalize on daily price movement. In order to day trade effectively, investors will need a host of charting tools, level 2 market data, customized alerts, and perhaps most importantly, quick execution. 
Many day traders have flocked to MOOMOO due to its vast research capabilities and near instant execution. 
What is MOOMOO?
MOOMOO is a trading platform designed for active and intermediate to advanced investors. The company is headquartered in Palo Alto, California and was founded in early 2018. 
Moomoo Inc. is an indirect wholly-owned subsidiary of Futu Holdings Ltd (NASDAQ: FUTU), with a "mission to transform personal investing experience with intuitive user interface, fully digitized brokerage and wealth management platform."
Since its launch, MOOMOO has amassed a large following due to its impressive suite of tools and aids. The app currently has a 4.7 star rating in the app store, which also highlights the company's notable app as well as desktop version. 
Want to learn more? Read our full MOOMOO review.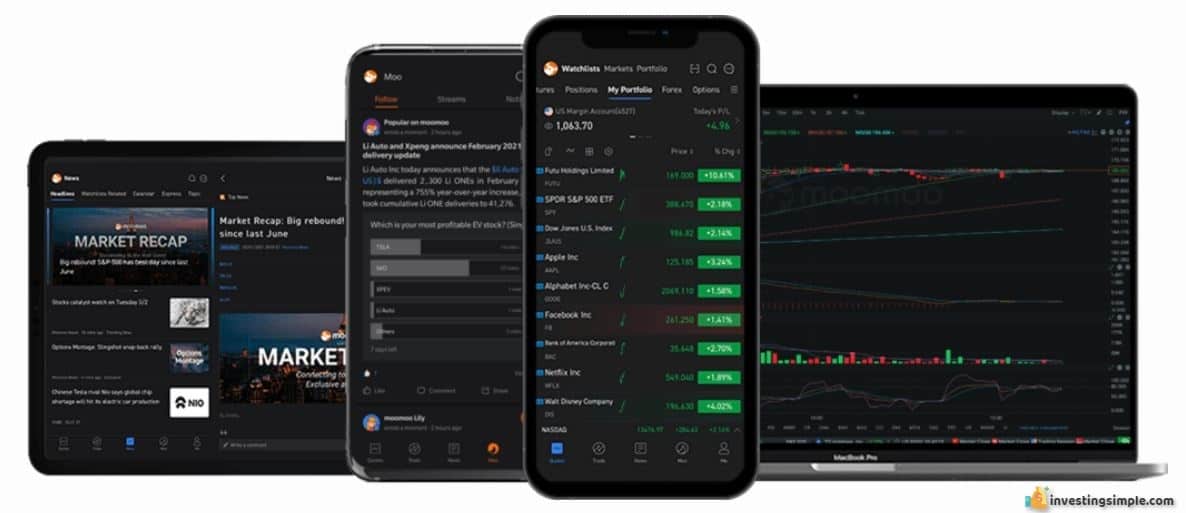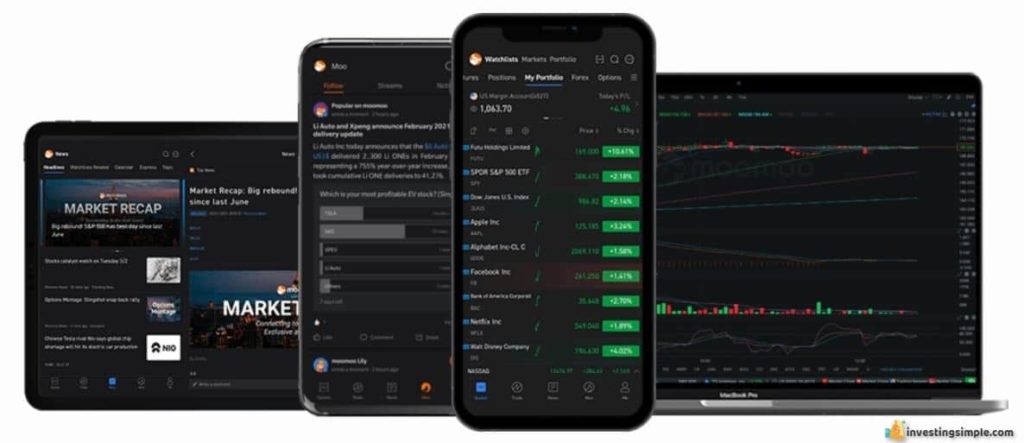 MOOMOO Features
So, how is MOOMOO equipped to be a top trading platform for active and day traders?  Aside from offering commission-free trades, MOOMOO offers members a number of other features that cater well to active and day traders. Let's review some of their top features. 
Trading
The trading experience on MOOMOO is truly succinct and simple. There are many capabilities that illustrate the level of detail that went into the creation of the platform. 
MOOMOO offers investors both a mobile and desktop view that are synced to enable members the ability to trade anywhere, anytime. Members can also use up to 10 screens at once! Another feature members love is the ability to create short keys on a keyboard to enable faster trading ability. 
Investors also like the ability to export trading activity to a CSV file to help analyze profits and losses. Many platforms do not offer this unlimited ability. 
The platform was also designed to execute trades quickly and efficiently with better execution prices, high volume trading capability, and free full extended trading hours (4am to 8pm). 
Advanced Charting
Most trading platforms offer investors a number of charts. Few also offer the ability to customize charts with drawing tools. 
MOOMOO supports 62 technical indicators (VWAP, Bollinger, KDJ, MACD, RSI) and 22 drawing tools that help investors discover trends and identify investment opportunities for their own investment strategy. 
Smart Research Tools
Aside from offering a vast array of charts and drawing tools, MOOMOO also utilizes AI and technology to enhance the trading experience. Members are able to create custom alerts that can monitor price movement and changes in various indicators. When certain events transpire, investors receive an automatic notification enabling them to act quickly. 
Moomoo also has extensive filtering capabilities that allow investors to find stocks that meet certain criteria. These filters include options such as liquidity, technical and fundamental indicators, and profitability. 
Free Level 2 Market Data
Level 2 market data, along with real time quotes are a must for day traders. However, most platforms charge a monthly fee for this information. With moomoo, it is completely free. 
By analyzing the bid and the ask, investors are able to understand market makers movements. This helps identify potential price movement.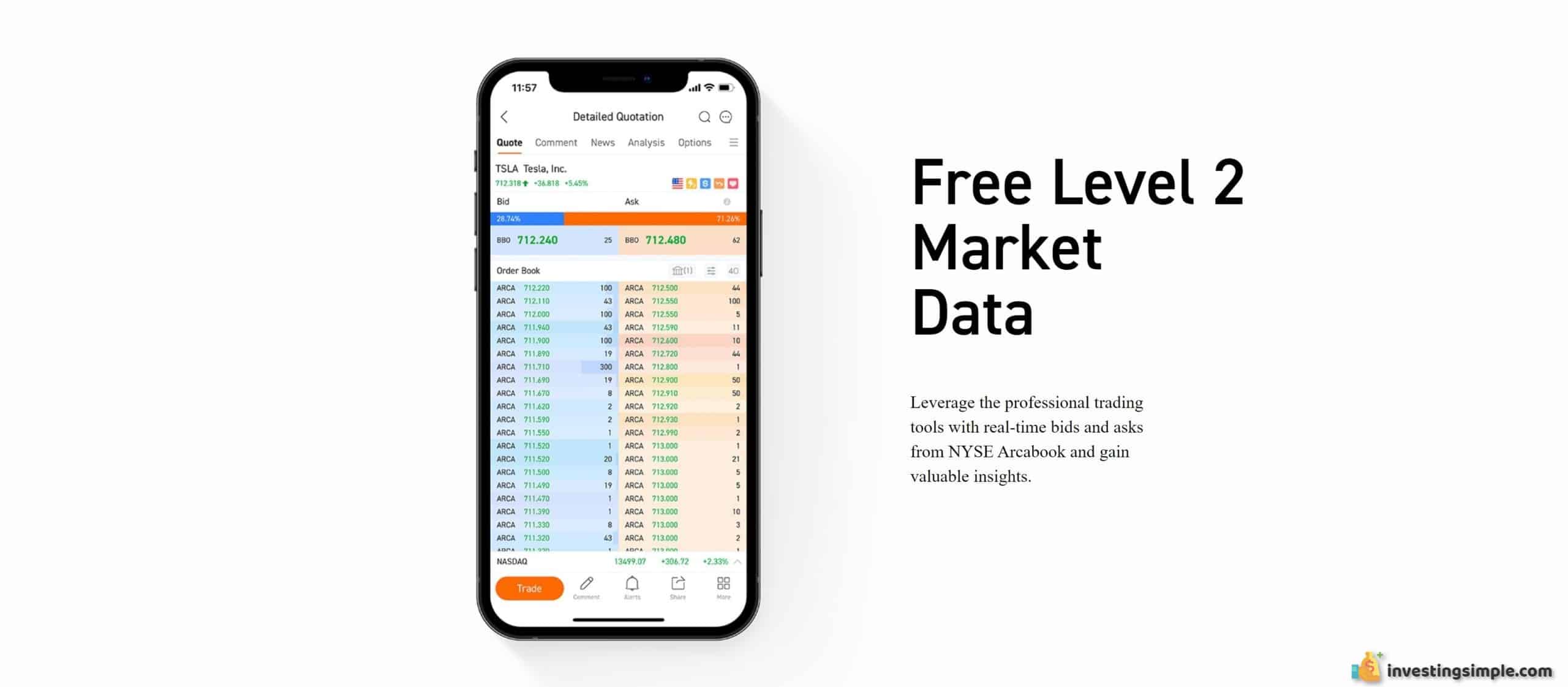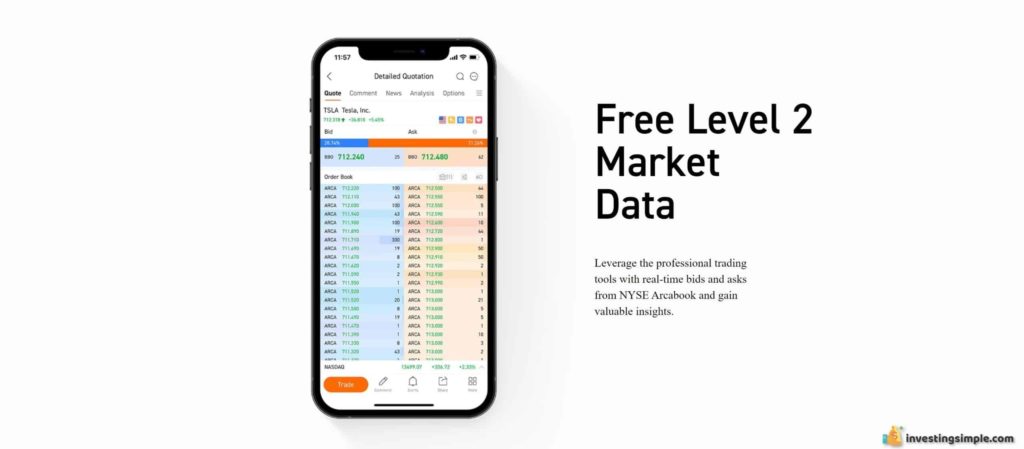 Other Unique Features
In addition to all of their other features, our team was impressed to see a few others. First, moomoo offers investors access to IPO investing. In the past, IPO investing was typically limited to institutional or high net worth individuals. With IPO access, everyday investors are able to take advantage of a company's initial stock price. 
Second, moomoo is one of the few trading platforms to provide an avenue into other markets. With moomoo, investors are able to invest in securities offered in the Hong Kong market. Investing in foreign opportunities can be a great way to diversify a portfolio. 
Third, moomoo's customer support chat within the app is available 24 hours a day during weekdays. Many newer trading platforms are not able to offer customer support of this caliber. 
Free Stock Promotion
MOOMOO is currently offering investors a great incentive to sign up for the platform that includes up to 4 free stocks!
Upon signup, new members receive 1 free stock worth between $3 and $350.

After depositing $100 or more into their account, members will receive an additional stock valued between $8 and $1,000.

With a deposit of $5,000 or more, members will receive 2 more free stocks valued between $16 and $2,000. 
Take advantage of this offering and sign up for a moomoo account today!
Final Thoughts
Investing is a broad idea with a vast number of profitable strategies. Among those strategies is technical analysis and day trading. To be successful as a day trader or technical analyst, investors will need access to data and insights. 
MOOMOO is a trading platform that was designed with this purpose in mind. An account with moomoo comes with a vast number of tools, customization, and unique features that enable investors to execute trades quickly and efficiently.
MOOMOO is well designed to meet the needs of all investors. For those looking for a more in-depth platform, moomoo could be the solution for you. Or if you are a day trader looking for a more seamless experience, be sure to check out moomoo and all its offerings.