In the realm of digital banking and financial services, compatibility between platforms is essential for a seamless and convenient experience.
myWisely by ADP and Zelle are two well-known platforms that offer distinct services to their users.
What is Wisely?
myWisely by ADP is a comprehensive financial wellness platform that provides individuals with tools and resources to manage their money effectively.
It offers features such as a mobile app, a prepaid debit card, budgeting tools, and access to various financial services.
myWisely is often used by employers to provide their employees with convenient and flexible payment options, allowing them to access their earnings and manage their finances.
What is Zelle?
On the other hand, Zelle is a digital payment network widely used in the United States.
It enables users to send and receive money quickly and securely through participating banks and financial institutions.
Zelle's services are primarily designed for users with US bank accounts, providing a seamless and secure way to transfer funds.
Limited Time: Robinhood 1% Transfer Bonus
If you transfer an existing brokerage account to Robinhood through January 31st 2024, you can get an Unlimited 1% Transfer Bonus.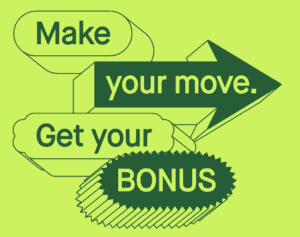 For example, if you transferred a brokerage account worth $50,000 - that would be a bonus of $500.
In addition, Robinhood offers a free stock for new users as well as a 1% IRA match for retirement accounts.
Does Wisely Work With Zelle?
While myWisely does not directly integrate with Zelle within its platform, you can use the myWisely debit card with the separate Zelle app for money transfers.
The myWisely debit card is linked to your myWisely account, allowing you to access the funds available in your myWisely balance.
Once you have enrolled with the Zelle app and linked your myWisely debit card, you can use Zelle to send and receive money from other Zelle users.
This enables you to leverage the convenience of Zelle's network while utilizing your myWisely funds.
Don't forget to grab your free stock worth up to $200 from Robinhood today!