In the ever-evolving landscape of digital banking, seamless and quick money transfers are becoming an indispensable aspect of financial services.
Navy Federal Credit Union has integrated the popular money transfer service, Zelle, into its banking services.
What is Zelle?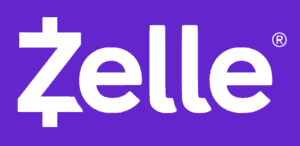 Zelle, a digital payment network, is seamlessly integrated within the banking applications of partnered financial institutions.
One such collaboration exists between Zelle and Navy Federal Credit Union, enabling their members to enjoy the benefits.
To begin using Zelle via the Navy Federal app, members need to enroll in the service using the Navy Federal app or web banking portal.
Best Free Stock Promotions
Enrollment Process for Zelle
Enrolling in Zelle through the Navy Federal app is a straightforward process.
Users can access the service by navigating to the "Send Money" option under the "More" section within the app.
By selecting "Send Money with Zelle," users can quickly enroll, and if needed, access the settings/gear icon for further options.
Using Zelle with Navy Federal Credit Union

Navy Federal members can utilize Zelle effortlessly by following simple steps.
1. Getting Started
Sign in to your Navy Federal Credit Union account and select the "Send Money" option, then "Send Money with Zelle."
Complete the enrollment process by entering your email address or US mobile phone number and the verification code received.
2. Adding a Recipient
Easily add a recipient by entering their email address or U.S. mobile number.
If the recipient has not enrolled in Zelle, they will receive a prompt to do so, ensuring seamless transactions in the future.
3. Sending Money
Select the recipient and the desired amount for transfer.
Pay attention to the accuracy of the recipient's information to avoid any potential transfer issues.