Some say that life is a game, and learning how to play well tends to pay off. The stock market is very similar.
However, when you're new to stock market investing, it can feel very intimidating! You understand that investing is critical to build future wealth, but the jargon and other implications can be highly confusing. Losing the money you invested can also ruin your motivation to learn.
This is what makes paper trading - or "virtual trading simulators" - really quite invaluable!
You can plot out the moves you would make in your ideal setting, with the current market trends, and watch to see how your decisions would play out in a long term scenario. Paper trading is simply using 'fake' money to execute trades. You can then track the performance of your stock picks. This is a great way for investors to learn investing principles and tactics.
No risk involved, no loss necessary!
Can You Paper Trade With Public?
Public is a unique contender in the world of investing apps.
Instead of just being another commission-free trading platform, it's also a clever social media platform that connects the average investor to a host of community resources and wisdom.
Public is a very new online brokerage and is always expanding its offerings. Right now they are championing a transparent investing culture and promoting socially responsible investing.
So, can you paper trade with Public? At this moment in time, Public does not offer a virtual trading simulator. 
However, you're not out of luck yet, as Webull offers a solid paper trading simulator for free!
Welcome to Webull
Webull is an online trading platform that features an accessible interface and more granular and advanced trading options.
Just like Public, they offer commission-free trading with an easy-to-use app.
Webull is different from Public in that Public is more tailored for long-term investing, while Webull's main focus is day trading.
The platform was designed by expert day traders who wanted to offer technical utility for day traders who need to execute their trades fast and efficiently.
Among the slew of features Webull offers, they have a paper trading simulator that gives each user $1,000,000 to work with!
Webull's Paper Trading Feature
The thing about Webull's virtual trading simulator is that it's entirely free to use. You don't even need to be signed up with your bank account in the app in order to access it!
To start "playing," all you need to do is install the app and sign up with your email address.
If you decide that Webull  is a good platform overall and want to open a full trading account with them, then you can get a free stock with the link above!
Learning Expert Investing Through Paper Trading
Paper trading is great for testing out new investment strategies and seeing how they would play out real-time. Especially for new investors, it can really reduce the learning curve that serious investing requires.
Here are the main benefits of paper trading:
No Risk To You
You don't face any risk while you're learning how to navigate different trading platforms and tactics with paper trading.
A lot of new investments can be destroyed just because they weren't timed correctly, or were shaky, to begin with.
Learn From Your "Mistakes"
With each investment - real or virtual - you should have a robust thought process to screen what makes for a good investment and what (often subtle) red flags look like.
From making losing trades in a paper simulator, you're able to identify where you went wrong in your strategy, and course-correct without actual loss.
Discover Your Investing Style
There are multiple ways to be successful when leveraging the stock market. Some methods are very risky on paper, while others are more conservative.
Maybe you find that day trading is actually working out well for you, or maybe you stick to the Buffet ideology of holding good businesses long term (we wouldn't actually ever advise pursuing day trading without extensive understanding of the stock market, including major experience with paper trading).
With the experience you'll gain by paper trading, you'll find out what strategy works best for your risk adversity levels.
Practice
The difference between Michael Jordan and the young hopeful player is mainly that MJ has much more practice when it comes to the court.
Against a novice, Michael Jordan will win nearly every time.
Basketball metaphor aside, the more time you spend studying the stock market in this hands-on way, the more your knowledge, skills, and 'muscle memory' will be honed for when it's time for the 'playoffs.'
Immersion In The System
By practicing with paper trading, you will find yourself picking up a lot of technical terms and inner nuances that every serious investor should know, but quicker!
Especially for those to whom the New York Stock Exchange (NYSE) seems like a giant labyrinth of confusion, paper trading has a lot of value to offer you.
Confidence
After you've truly learned the ropes, and felt the burn of the beast itself, you can enter into the stock market game with your wits about you and your head held high.
Confidence is actually an incredibly valuable investing skill when it's developed correctly.
To know that you have considered and weighed all variables and potential outcomes, walking into an investment fully informed will help build your risk sensitivity and trust in your long term moves when bumps in the road come along.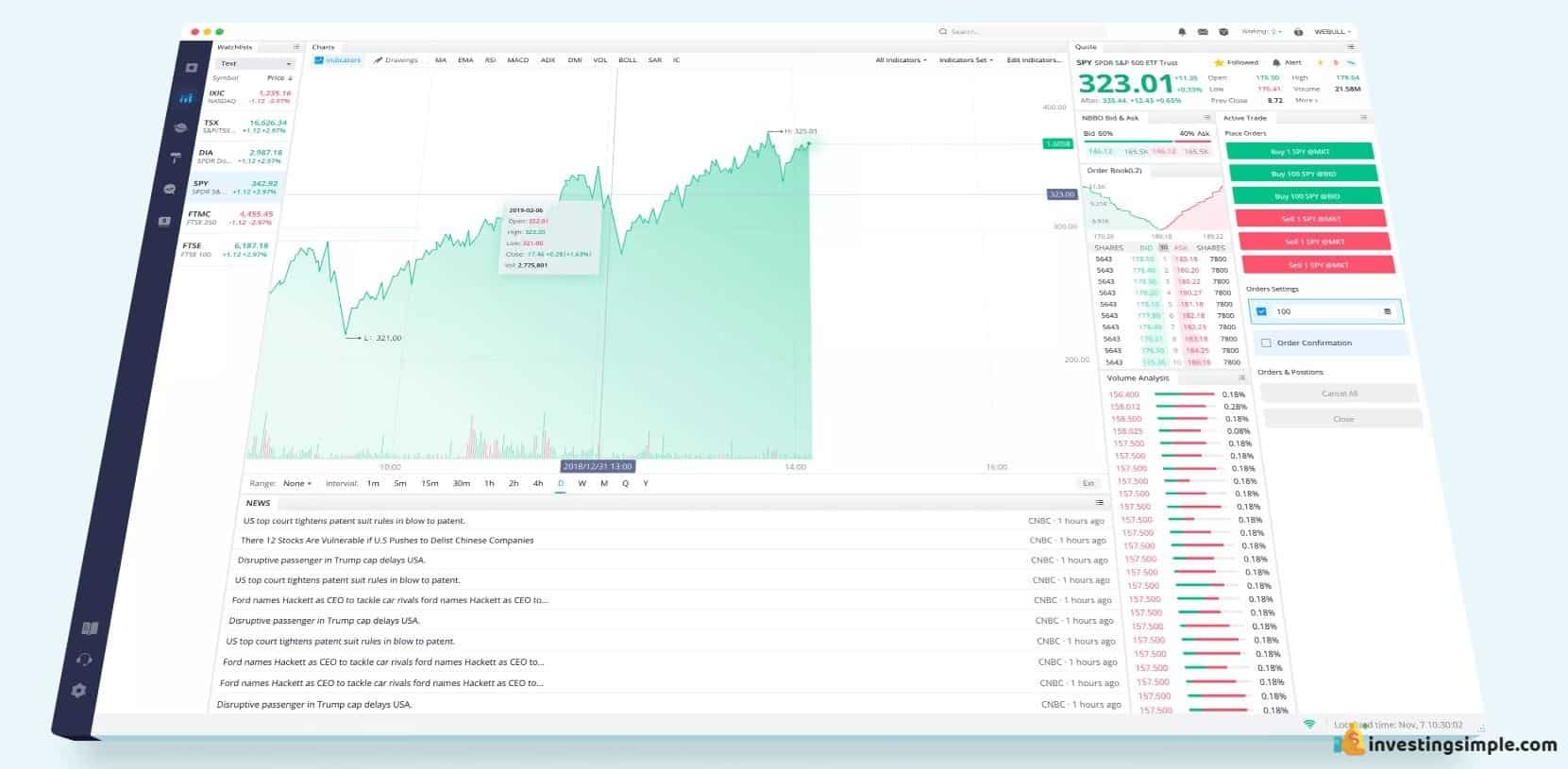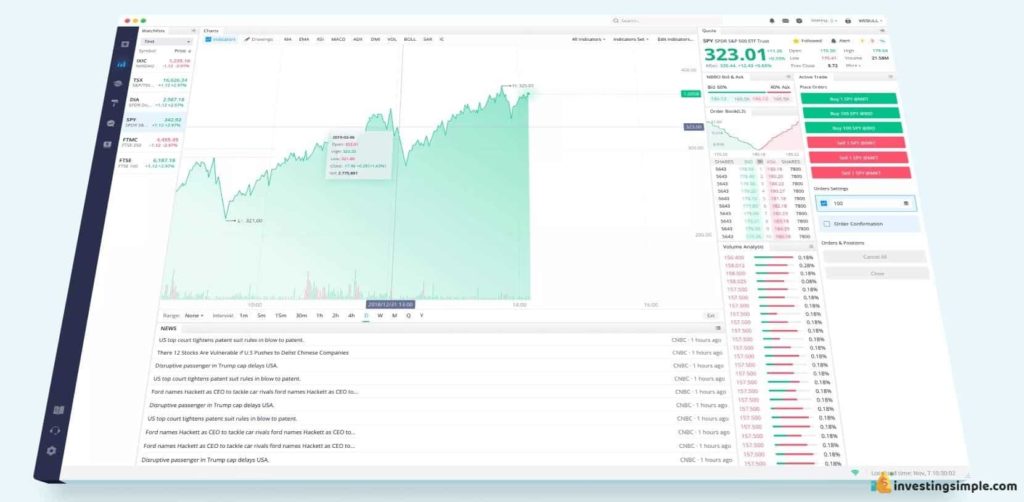 Some Tips For Paper Trading
Keep these tips in mind as you explore paper trading to maximize your learning and success!
Treat Your Paper Like Real Money: It can be easy, especially if you've played video games before, to disconnect yourself from the wins and losses of 'the game.' With Webull, you get a million dollars to invest, but you should approach the simulator as if all the money you're investing is your own literal funds. This way, you're not losing focus in your study.
No Simulator is "Perfect": While paper trading will offer you a comprehensive understanding of how the stock market works, it still doesn't show the full picture. There are often hidden costs like commissions and slippage that will eat away from different trades here and there that aren't accounted for.
Simulate Your Own Budget: When paper trading, a beneficial mental exercise is only investing with the amount of money you would be able to in real life. Perhaps invest one 'portfolio' one week, watch how they perform, and re-create a new budget of the same size with different decisions in the next week.
Don't Get Lost In Paper Trading: While learning about the stock market is fantastic, if you don't ever actually invest yourself, you will never gain anything from it. Even if you want to dedicate some time to a prolonged study, consider investing in a conservative ETF or index fund so your money can still grow in the meanwhile.
Back To Public
Just because Public doesn't have a paper trading simulator right now doesn't mean that you shouldn't look into it.
The secret about all of these trading platform apps is that they're usually free to download and sign up!
Public has a lot of strengths and value for a new investor - you can network and communicate with other investors, and has a fractional investing feature allowing investors to get started with any amount.
From friends and newcomers who share your hunger to learn about investing, to well-diversified moguls who've been in the game for a while, there's a lot of potential for positive unexpected results on Public.
If you'd like to learn more about the features that Public offers in-depth, check out our Public review here.
Best Free Stock Promotion