Passive vs Active Real Estate Investing
All the buzz you've been hearing about getting into the real estate game bringing hefty returns may be true. When you invest in real estate, you can see a steady income flow, especially when you stay with it over time, which is heartily recommended.
But there's more than one way to get into the game. It's a flexible venture, not a one-size-fits-all. You can decide upfront how much time, energy and – the bottom line of course – how much money you want to invest in the new endeavor.
If you're a hands-on, Type A personality, active investments might be the right call for you. If you prefer to leave the negotiations over price and value to investment gurus, and the day-to-day management to property experts, you're better suited to passive investment strategies.
Both have long lists of pros, and a couple caveats, but both offer your shot at a growing revenue stream, which is a win/win regardless of which avenue you choose to travel.
Ready to give real estate investing a go?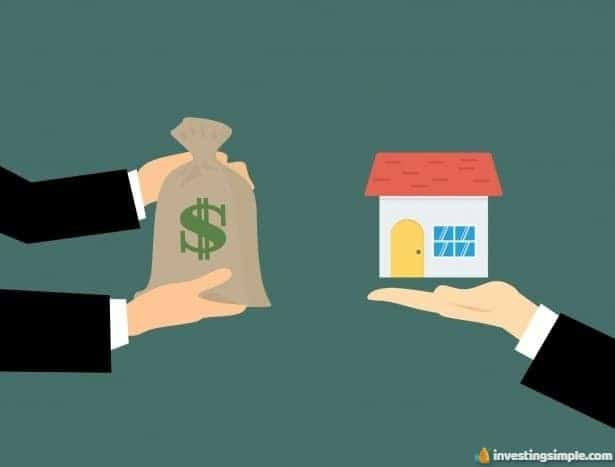 Active Real Estate Investing
Active real estate investors buy and manage properties for rental income, or they can renovate them to flip the properties for a tidy profit. If you go this route, you choose to be involved in every part of the deal, from choosing the property to going through the lengthy steps of getting financing, to running the show with your tenants. Basically, you're the boss, the head honcho, the go-to-guy.
Not interested in collecting rent or fielding middle-of-the-night calls over leaky faucets? You also have the option of hiring a property manager so these smaller details rest squarely on someone else's shoulders.
Whether you buy to rent, or buy to flip, most active real estate owners choose sites close to where they live so they can keep tabs on what's going on without a lengthy commute. No, that doesn't mean you have to live down the street; that might be a little too close to home (pun intended).
Finding the right property at the right location takes time, and the first lesson to learn regardless of your approach is patience. When the stars align and you find the ideal house on a great lot in an up-and-coming neighborhood, you should already have your business plan drafted and your decision made about being active or passive. Either way, it's going to be an intense amount of work!
Here are some pointers to keep in mind if you decide to go the active route in real estate investing:
1. Securing financing is up to you.
Shop around various financial places, banks and credit unions, and make sure to compare down payment requirements and interest rates. Like you've always heard, read the small print! Securing financing can be a lengthy process. Lenders will want to comb through bank statements, credit reports and tax returns. Most passive real estate investments will not require this. If you credit score is less than perfect, this might not be a good fit for you.
2. You are the boss.
With active investments, you are more at risk financially because the funding is all done in your name. This means the loss is yours to bear should things go south. But you also stand to make the most profits because you own 100 percent of the deal. Some investors love being the boss while others hate it. It all comes down to how hard you are willing to work for yourself and how patient you are waiting for the right deal. If you struggle in these areas, passive investing is probably a better fit!
3. It is up to you to find a property.
Once you pin down finances, prepare to spend a substantial amount of time and energy on the house itself, as well as the process of renting it out. You can hire a realtor to comb through properties or look for off market deals, but that will come at a cost. If you are a brand new real estate investor, you most likely can't afford to spend money on this. You better bookmark Craigslist and Zillow now!
4. You call the shots.
You get to decide if the house needs upgrades or if it's fine as it stands. If it needs a fresh coat of paint, the floors sanded or the washer/dryer replaced, don't be shy about calling in those favors from family and friends! As the boss, you are in charge of your investment. When it comes to investments like the stock market, you have little to no say over what happens within the company. If they want to lay off half the staff, they can do that! You have far more control over an active real estate investment.
6. Responsibility falls on your shoulders.
You will become the sole person responsible for anything that happens on the property, or for fluctuations in its value. If this sends chills down your spine and causes your teeth to clench, maybe this isn't for you. Down the road, you can hire a property manager. Most beginners will find that it is not cost effective until they have a number of units, so be prepared for your phone to ring.
7. You get to personally screen tenants.
Don't forget to ask for references and run credit checks. You may also wish to follow the guideline of not renting to family or friends! Make sure you are familiar with the Fair Housing Act, otherwise you could end up in trouble or in court for turning down a perfectly good tenant. Again, something you don't have to worry about when someone else is the boss!
8. It is up to you to set the rent.
How much rent you charge – or how high you can go – is your call. You'll also be collecting the rent, and that also means you may have to knock on the door of the house to remind tenants it's due. Know your rights as a landlord as far as collecting late fees, and, in the worst-case scenario, filing for eviction. Find a lease that works for you and leaves you feeling good about the terms. Most people opt for a 12-month lease, but go for shorter terms if you think you can get higher rent during different seasons of the year.
Types Of Active Real Estate Investments
Short Term Rental
Sites like Airbnb have made short term real estate rentals a popular investment in recent years. If you live in a desirable area, you can make money by renting out your space. When people are looking to travel for work or leisure, they often start their search on Airbnb. This can provide travelers with a more authentic accommodations than a chain hotel.
Long Term Rental
Another active real estate investment is the approach of being a landlord. Once you get a tenant, they will typically sign a 12 month lease or longer duration in some cases. Short term rentals have a high turnover rate, and you will need to clean the property in between each tenant. By renting to just one tenant for a year or a few years, this should cut down on how much work is involved.
Wholesaling
Wholesaling is appealing to new real estate investors because it does not require a lot of upfront cash. With wholesaling, you are the middleman in the real estate transaction. The investor, or wholesaler, finds a distressed home and puts it under contract with the intent of selling it to someone else. This type of real estate investment is high risk.
Flipping
Flippers are looking to buy and sell a piece of real estate in a 6 to 12 month window. They typically buy a distressed property that is in need of repair. After they have the work done or do the work themselves, they put it back on the market looking to sell it for a quick profit. This is another high risk real estate investment. If the market turns while you own the property, you are stuck holding the bag!
Owner Occupant
Being an owner occupant is a popular real estate investing strategy. You typically purchase a two to four unit house and rent out the other units to offset the mortgage and other housing expenses. It is not uncommon for owner occupants to live for free, as their tenants pay down the mortgage for them.
Passive Real Estate Investing
Okay, so maybe active real estate investing isn't for you. It sounds great on paper, but there is a lot of work involved. If you still want to invest in real estate, but you don't want to be the boss, we have options for you. Passive real estate investments allow you to invest in real estate without being actively involved. Your phone will not be ringing. You won't be at Home Depot on a Saturday buying a new sink.
The downside to this, of course, is that returns are lower. Active real estate investments are higher risk, higher potential return. There is the potential for a lot more to go wrong, but if all goes well you could see high double digit returns on your investment. Passive real estate returns tend to be lower, most being under 10%. Remember, returns are never guaranteed and all we can go off of is past data.
If passive investing is looking better and better to you, here are some things you should know:
1. Returns are more predictable.
You have a better idea of what returns will be like with passive real estate investments. These real estate investment programs are required to file with the SEC, showing exactly what is owned within the portfolio and what the returns have been. Beyond that, you are typically investing in a pool of different properties giving you greater diversification.
2. You won't be filling out loan applications.
Passive investors outsource the acquisition process to fund managers who uncover the hottest deals. Most fund managers have an aggressive team of professionals who look at hundreds or thousands of deals a year across many markets. In short, they know their stuff. You let them do the leg work. In return, you typically pay them some kind of annual fee or asset management fee.
3. Your overall risk is lower.
You are plugging into an already created and proven investment system run by people who know their stuff. That's why they're the experts. You aren't going in blind trying to develop your own real estate investing strategy. It is kind of like starting your own business versus buying into a franchise. The success rate with franchises is substantially higher because of the proven model and systems.
4. Passive investing is hands off.
You just need to find the right platform that meets your financial goals, and vet the platform. From there, you simply invest your capital and read the monthly or quarterly project updates. You can whistle on your way to the bank as you cash quarterly dividend checks, or reinvest them to take advantage of compound interest. The bottom line here is you don't do anything.
5. You can live anywhere.
If you own physical real estate, you will need to live nearby. Unless you own dozens of units and have a property manager, you can't be away from the area for long. If you are someone who enjoys traveling or might be looking to move in the near future, owning physical real estate might not be the best choice for you. Passive real estate investments are managed by other people, meaning you can be off on the beach somewhere while they do the work.
Types Of Passive Real Estate Investments
Investing In A REIT
A REIT is a publicly traded real estate investment. They trade on major exchanges, just like a stock! This is a great choice if you don't want the headaches of managing your own properties. REITs can also give you exposure to commercial or industrial real estate, which you might not be able to own as an active real estate investor. The downside to the REIT is that since they trade on the stock exchanges, they are heavily correlated with each other.
Investing In Crowdfunded Real Estate
Another wildly popular passive real estate investment opportunity is to own a share in many properties through real estate crowdfunding, so your fortunes don't rise and fall when the value dips on a single property. Crowdfunding is an alternative method of raising capital through the collective effort of friends, family, customers, and individual investors.
It involves a large pool of people who pitch in small amounts of money during a relatively short period of time, such as a few months, for a specific cause, use or project. There's a reason for the explosive growth. Investors have started to realize the attractiveness of crowdfunded real estate investments. Crowdfunding gives investors access to deals and deal flow they didn't have before. One of the most popular crowdfunded real estate platforms is Fundrise. You can begin investing with as little as $500 today.
Fully Managed Portfolios
If you have a full time property manager doing all the leg work for you, your individual real estate investments could become a passive fully managed portfolio. It typically takes real estate investors a decade or longer to get here, so don't hold your breath! This is certainly the goal for most active real estate investors out there.
Private Funds
This type of real estate investment is typically reserved for high net worth accredited investors. These are private real estate deals that the average retail investor does not have access to. Minimum investments in private funds are often $1,000,000 or more in some cases. These investments are not regulated, so it is up to the investor to perform their own due diligence.
Closing Thoughts
When it comes to real estate investing, there are countless ways to go about it. There is no right way or wrong way. Some investors want to be more actively involved with their investments and they are not afraid to roll their sleeves up and get dirty. For them, active real estate investments make sense. On the other hand, some investors want to sit back and let others do the work for them. They don't mind paying a fund manager for finding properties and facilitating the investment process. Real estate has been turning average people into millionaires for decades, and it will likely continue to do so.