The SBA found that most micro-businesses cost $3,000 to start on average.
While that's not bad, I'm gonna be showing you 5 hustles you can start with a simple phone and in many cases $0.
And you can make money from anywhere. I mean anywhere.
So let's jump into the first idea for a passive side hustle you can start to make money from this ongoing trend of renting vs buying a home.
Keep on reading, or watch my YouTube video on this topic below.
Don't forget to grab your free stock worth up to $200 from Robinhood today!
About the Author
Ryan Scribner is the author of From Side Hustle To Main Hustle To Millionaire - a practical guidebook on launching your own side hustle. He is recognized as a Top 100 Money Expert by GoBankingRates.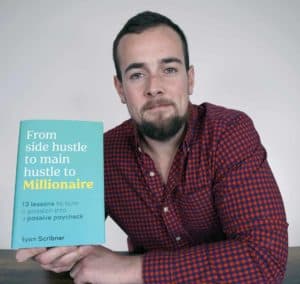 Ryan runs a successful YouTube channel focused on money and investing, which he started in 2016. He also owns a portfolio of digital business, all earning passive recurring revenues.
Now, Ryan teaches others how to create additional income streams.
5. Property Manager Business
We all know that home affordability is at a historic low with record prices and aggressive interest rate hikes. But let me show you just how bad this problem truly is.
It was found that just 1 in 5 households could afford homes listed for sale in 2022.
So, instead, everyone is renting. This creates a massive demand for the side hustle I'm about to show you.
Property Managers get paid monthly for handing the ins and outs of medium to large scale rental operations. This includes rent collection, managing repairs and handling turnover to name a few things.
And just to be clear, I'm not talking about doing the maintenance and repairs yourself or anything like that. Instead, your goal is to create a Property Management service that hires all of these services out to a network of trusted professionals.
Laws & Licenses
Now I'm gonna show you exactly how to start this and price the service, but first, we need to talk about laws and license requirements.
Each state has different requirements, but there are some states that don't require any licensing to become a property manager.
The states with no requirements include the ones here:
Idaho
Kansas
Maine
Maryland
Massachusetts
Vermont
Now most other states require you to have either a Real Estate Broker License or a Property Management License.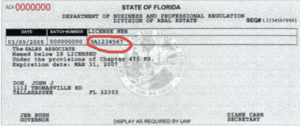 In the state of Florida, there's a 72 hour online training course you take before completing a licensing exam. The total cost is expected to be around $300. The main investment here is your time.
So check the laws in your state to see what the requirements are.
How To Make Money
Once you are licensed, if your state requires that, you can begin managing properties in your area. And most property managers charge a fee of 8 to 12% of the monthly rent collected.
Think about that for a second. You could potentially earn $0.10 on every $1 of someone else's rental income portfolio.
Let's say you offered this service in Baltimore Maryland.

The average cost for rent here is $1,542 a month. And most of these are going to be multi-family properties, not single family.
If each property you manage has 5 units on average, that's $7,710 in monthly rental income.
Your competitors are probably charging 12%, so if you charged 10%, that would be $771 a month from your average property.
But your typical real estate investor doesn't own just 1 building. Normally, they own an entire portfolio.
So you could land one client and end up with 10 buildings under your belt - or $7,710 in MRR.
Passive Income
And at first, you may be answering calls and meeting with contractors. But your goal should be to leverage technology for all tasks. Rent can be paid automatically, requests can be submitted online.
Eventually, you could hire someone to manage the business for you, where you earn a passive monthly profit from the management company you started.
I truly think this is one of the best side hustles you could get started with. Even if you spend an hour or two a week managing communications from your phone, that's not a bad way to make a living.
Unfortunately this trend of renting is likely to continue. So you might as well get licensed and get moving on this side hustle before everyone else does.
4. IRL Short Interviews
Social media is still one of the best trends to hop on, but you can't make the mistake of doing what worked in the past for other people.
What I've seen happen time and time again over the last decade is a small group of people catching on to a trend early. Then, they ride that wave to fame.
After that, new waves of people follow the exact same path, but the results aren't the same.
Each group sees less engagement.
The first 100 people who started posting finance videos on TikTok are doing a lot better than the most recent 100 to join the bandwagon.
With that being said, here is the specific content trend I would recommend jumping on right now.
Short Public Interviews
This microphone setup that costs under $250 is how almost everyone out there is conducting public interviews today.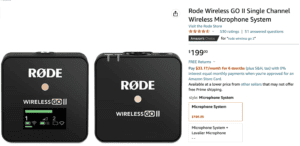 And the only other thing you need is a camera, which will come from your phone. You can record videos right to your phone using the microphone audio, no editing required.
What I recommend doing is conducting short vertical video interviews with the general public for a content page.
In order to compete on YouTube these days, you need to spend a lot of money. My software, plugin and equipment stack is now about $10,000.
So being able to start and compete in this space with $250 is unheard of.
Audience Growth Hack
Now I'm about to give you one of my best discoveries in the last 6 months when it comes to growing on vertical platforms. 
Getting eyeballs on TikTok is tricky these days, but you should still post.
However, in addition to TikTok, I'd recommend looking into all of these other platforms too:
Likee
Triller
Instagram Reels
Facebook Reels
YouTube Shorts
LinkedIn
Snapchat Spotlight
Lomotif
Reddit
Fanbase
I post every vertical video I do across about a dozen platforms. This distribution means each video I do gets at least 10,000 views, but usually a lot more.
You're gonna have a much easier time growing on these smaller platforms at first.
Make Money
Here's how I'd personally turn this into a passive, recurring income stream.
Once you establish a fan base, start recording full length interviews for a membership site.
You'll still post all of your vertical segments for free, but the full interviews will be behind a paywall. If you used something like Patreon for example, you could charge $5 a month for access to those full interviews.
At this point, it's a simple game of conversions.
If your goal is to get 1,000 patrons - giving you $5,000 in monthly recurring revenue - figure out how many views it takes to get 1.
Then, do the math, and figure out how many eyeballs you need to get on your content.
Let's say for every 2,500 views, 1 person signs up for your Patreon. That means it would take about 2.5 Million views to get to a thousand, if it scaled in the same manner.
So get the gear and jump on this trend before it's too late.
3. Source Deals For Flippers
Now if you don't have any money whatsoever, this next side hustle is for you.
This business model has the potential to generate hundreds of thousands, if not millions of dollars in profit, all without risking $1 of your own capital.
Flippers make money through arbitrage, or making money through price differences in two markets. Maybe it's a car that is bought for $5,000 and sold for $7,000.
While the flipping itself requires capital, sourcing deals does not.
This side hustle involves getting connected with flippers in your area, and sourcing deals for them in exchange for a commission.
And the percentage you charge can vary based on how much time you put in.
If you're simply finding deals, making sure they are available and passing them along to your flipper, that could be a 5% commission.
But if you are doing the back and forth communication and even negotiation, you could be looking at 10% or more.
Types Of Flippers
To get started with this, you're gonna want to get connected with local flippers in your area.
Here's some of the most common flips, from small to large:
Couch Flipping
Phone Flipping
Car Flipping
Boat/RV Flipping
House Flipping
Business Flipping
While you might start out earning $50 or $100 from small flips, you're learning all of the skills necessary to line up deals for the bigger stuff.
For example, 10% of a $100,000 real estate profit would be $10,000.
Or, better yet, 10% of a $1,000,000 business flip profit would be 100 grand.
Once you find your niche, you can also start marketing in your area with signs.
This will give you a greater deal flow, allowing you to source off market deals.
Passive Income
But how do you earn passive income with this? At first, you'll be spending a few hours a day on your phone communicating with sellers and browsing listings.
However, once you know what it is that you're looking for, you have two solid options to make this passive.
Option 1 would be to leverage technology - likely artificial intelligence - to analyze deals on your behalf - presenting you with the top 1% only. You could then hand those over to your flippers.
Option 2 would be to hire your own helper to source deals and potentially even run communications for you.
So pick a niche, start small and learn the ins and outs of flipping - all to source deals for others.
2. Vertical Video Repost Affiliate Marketing
Here's the easiest way to capitalize on vertical video - without putting yourself out there.
Pexels.com is a site for free stock photos that you can use in your creative works. However, what a lot of people don't know is that they also have free stock videos.
And you can simply repost these to vertical video platforms, growing a following and getting clicks to your affiliate.
Example
Let's say you started a Dog Instagram Page that was going to be affiliated with a specialty dog food company, offering subscription based delivery.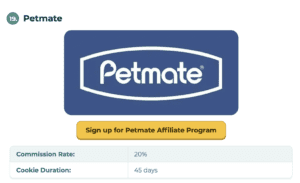 You could toss the link in your bio across all those vertical video platforms mentioned earlier. Then, you could source content from Pexels.
While simply reposting will get you some views and clicks, you may want to consider adding the same filter to all the videos to give it a cohesive look and feel.
Another great option is to use these videos to create compilation content, such as the best cute golden retriever videos.
Passive Income
You could outsource this entire operation pretty easily too. Since you aren't creating any of this content, there's not much time involved.
And if you pair this with a recurring income affiliate program that pays you ongoing, there's mega passive income potential here.
Once you get a page like this up and running, simply start other pages to branch out and diversify your digital business portfolio.
1. Buy And Manage A Shopify Store
For this final side hustle idea, we're gonna be covering a business you can actually buy and manage from your phone.
Shopify is the most well known e-commerce platform out there, and they have a mobile app that allows you to run your digital business from your phone. But starting one of these businesses from scratch is risky.
If you have some funds to invest, you can actually purchase a fully operational Shopify store that someone is looking to sell.
Flippa offers listings for various digital businesses, including these.
And once you purchase a store, this is a simple business you can fully manage from your phone. If you want something that's more passive, look for a store selling some type of digital product that is inventory free.
Final Thoughts
At the end of the day, when building any passive income stream, you need to give it time and focus on the long term potential of what you're building.
A $50 commission for helping with a couch flip might seem insignificant, but if it teaches you many of the skills required to source million dollar deals, do not underestimate it.
For the 1% who are ready to take their side hustle journey a bit more seriously, I wrote a book about side hustles.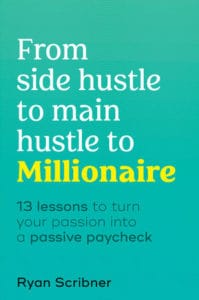 It covers all phases of the side hustle journey, and you get access to a members only discord where you can ask me questions along the way.
And you can grab a copy in person at most Barnes and Noble stores across the United states, or it's right on Amazon.
So grab a copy today and let's get started on your side hustle journey together!