Many know Public as the free stock trading app that allows you to converse with and view trades made by friends and celebrities. The ingenious mix of stock trading and social media has allowed Public to stand out in a world full of stock trading apps vying for attention.
However, Public recently announced that it will be allowing crypto trading on the platform. This recent move has put Public in the same conversations as other trading titans such as Robinhood who also started out as a place for first-time stock traders.
The addition of crypto to the Public trading desk allows investors to have a riskier portfolio than before. Public does not allow margin trading or options on the platform, so the introduction of crypto allows investors to dabble in an asset class whose viability is still unknown.
This article focuses on the advantages and disadvantages of trading crypto on the Public platform. For a review on the full suite of offerings from Public, be sure to read our full Public Review.
Public Crypto Review
Public recently announced that it would allow users to trade crypto on the platform. This is great news for Public users who have been longing to get into the crypto market. The app features great advantages such as fractional coins, 24/7 trading, and ten popular coins to choose from.
Pros
24/7 trading
Fractional coins
Customer service
Educational resources
No commissions
Cons
Not available in all states
No wallet
No transfers
Public Crypto Review: Platform Highlights
Purchase ten different popular cryptocurrencies including Bitcoin, Ethereum, and Dogecoin
Available in all states excluding New York (for the time being)
Public does not have a crypto wallet
There are no commissions to buy and sell crypto on the platform
You are able to buy fractional coins in $1 increments
Trade crypto 24/7 on the platform, the markets are never closed
Investors on Public can also set Limit Orders for buying and selling crypto
You are not able to transfer cryptos off of Public or move them to an external wallet
Crypto is not FDIC or SIPC insured
What Is Public?
Public is a free social investing app with no account minimum. It was created by merging two completely different worlds: investing and social media.
The app encourages investors to connect with and collaborate with like-minded individuals who have the goal of growing their net worth through investing. Through this, Public has done something that no other platform has before.
Investors who use the app are able to see what stocks their friends are trading much like in a news feed from sites like Facebook or Twitter. Users are then able to comment on the trades or enter into private chat groups to discuss the moves.
This is one way that your in-depth investing knowledge can be shared with others. But don't worry, if you're concerned about others seeing your stock trades. You can always set your profile to private mode which would prevent others from seeing your moves.
Investors who have shallow pockets or who want to be able to diversify with several stocks are able to purchase fractional shares called Stock Slices. This feature allows users to purchase portions of shares which were previously unaffordable.

What Is Crypto?
Now that we have set the stage with the investing app Public, let's take a minute to talk about crypto and the advantages and disadvantages of dabbling in this currency.
Crypto (a.k.a. cryptocurrency) is a decentralized digital currency that is traded using blockchain technology. This makes it extremely hard to falsify or defraud. On blockchain networks, in order to falsify a transaction, several different nodes on the blockchain would need to be tricked. This is seemingly an impossible task since each node is independent of another.
Cryptocurrencies are not issued by any government and therefore face inherent risks. For example, the U.S. government has established certain rules and regulations around monetary policy and consumer protection agencies. These do not exist within the crypto space. This means that if a company you are trading with were to get hacked, you have no protection provided by the government and could potentially lose it all.
This is one of the main reasons many have decried using cryptocurrencies. Another reason is they are not based on anything tangible. For example, the Amazon stock price is a reflection of the present value of the company's future cash flows. If Amazon one day declares bankruptcy, its stock price would plummet. This is not the same for crypto because it is not a derivative of anything other than an individual's faith in the coin.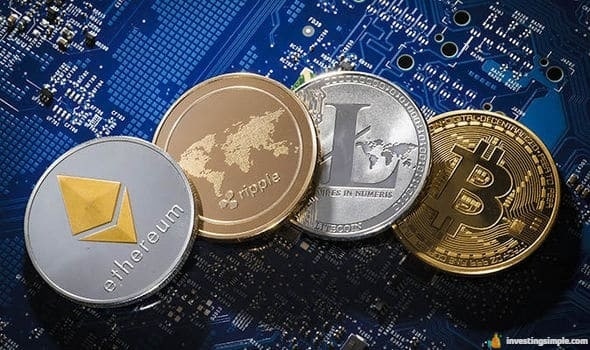 Trading Crypto on Public
Using Public to purchase and sell crypto will be very similar to trading stocks and ETFs. Members can find the cryptocurrencies offered by navigating to the explore tab. From there, users are able to see relevant information such as the crypto's history and recent moves. Users can then add the coin to a watchlist and see it in the same view as traditional stocks and ETFs.
Fractional Coins
Because cryptocurrencies are known to rise and drop in value rather quickly, it can be hard to come up with the same amount of money that is needed to purchase the desired coin. Because of this, Public, and many other trading platforms, allow users to invest in increments as little as $1. This means that the average Joe who wants to start investing without risking it all can invest $1, $2, $10, or $100.
Because prices are constantly moving, you can determine the price. Just know that the price you pay will ultimately determine what percentage of a full coin you own. If Bitcoin is trading at $50,000 and you decide to invest $5,000 you will subsequently own 10% of that coin.
Contextual Carousels
Let's face it, there are plenty of coins out there and new ones are popping up each day. Public is well aware that many of its users are first-time investors (90% in fact). Because of this, Public has added a feature called contextual carousels to inform users about the coin before they buy.
Pieces of information such as the coin's recent headlines, history, and price moves will all be visible from this view. This is a great addition to the app and will help keep users informed before they buy various coins.
Keep in mind though that only ten coins are currently available on the site. More may be added in the future.
Coins on Public
Though cryptocurrency might be new to Public, the company has selected ten of the most popular coins to launch on the site. When crypto trading on Public becomes available in your location, you can trade any of the following: Bitcoin (BTC), Ether (ETH), Cardano (ADA), Dogecoin (DOGE), Litecoin (LTC), Bitcoin Cash (BCH), Stellar (XLM), Ethereum Classic (ETC), Dash (DASH), and Zcash (ZEC).
While these are all certainly popular, the above is not an exhaustive list. If you want to invest in a coin that is not in the list above, you will need to use a different platform for the time being.
Educational Resources
Crypto is a relatively new asset and since 90% of Public users are first-time investors, Public is investing in educating its members. Public Live is a weekly stream that helps users stay informed about the markets. New to this format is Crypto Club.
Users who tune in will learn about crypto news and trends that are currently affecting the market. Education is key for investors to make wise decisions about crypto and the ever-changing market.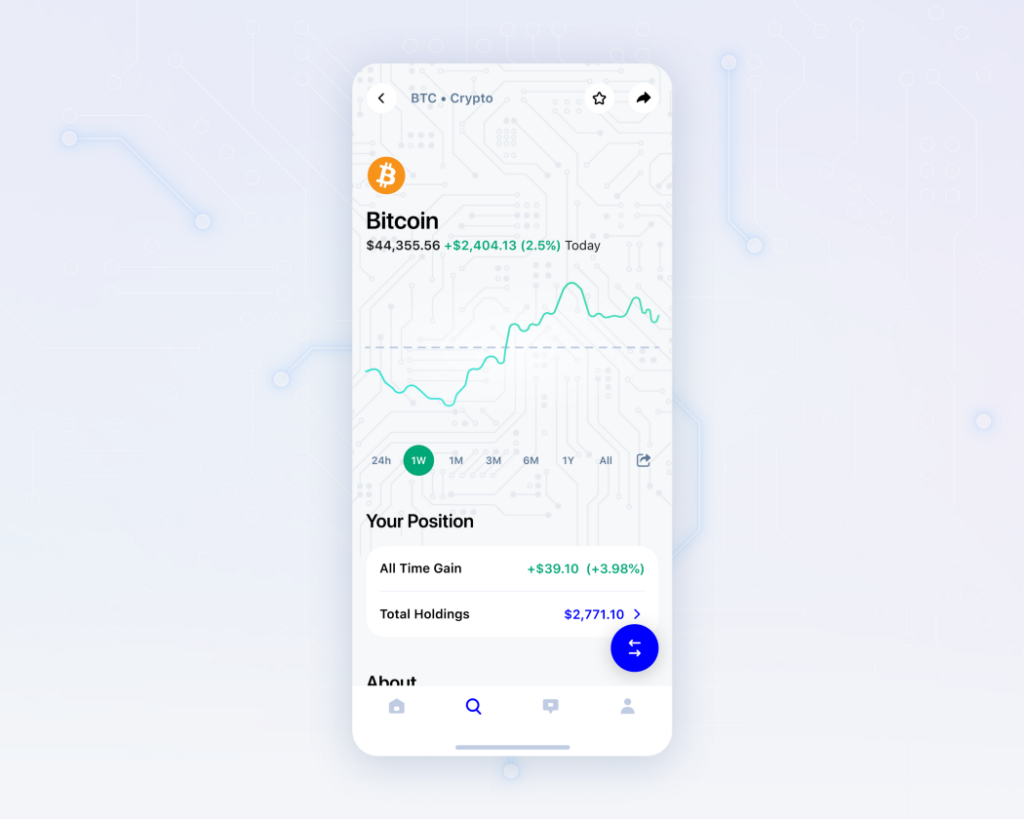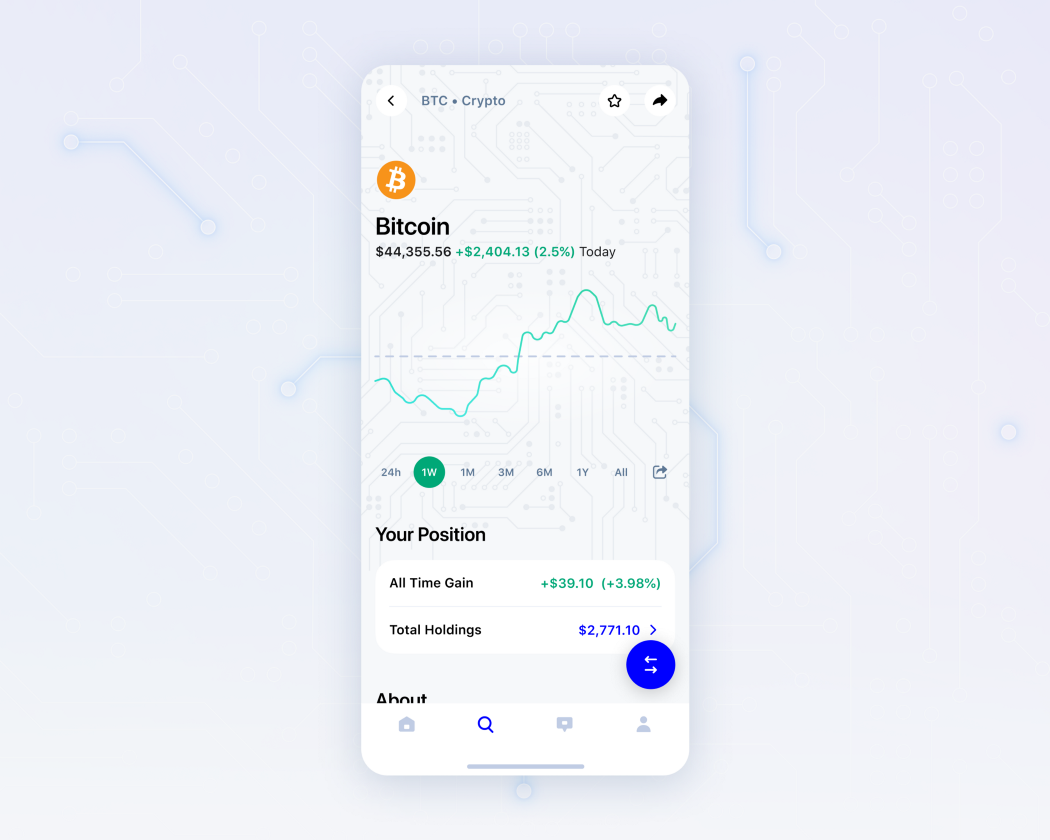 Public Crypto Review: Final Thoughts
Since this is a new feature and is not yet available in all markets, the jury is still out on the overall experience of the crypto on Public. However, given the recent announcement and the features that are being touted, it seems this has the opportunity to be a contender in the crypto space.
There are things that we love about the announcement such as the following:
Fractional coins
10 coins to start including Bitcoin, Ethereum, and Dogecoin
Crypto Club (an educational resource for crypto investors)
Contextual carousels (brief history of each coin)
However, there are also some things that we hope will change in the future. Items like the following keep us hoping for improvement:
No crypto wallet
No crypto transfers into or out of the app
Not available to all investors at this time
We are optimistic that these shortcomings will be resolved in the future. Regardless, if you currently use the Public app and are interested in crypto, this is a great platform to try! Since it is free, there is virtually no harm in testing it out to see if it fits the profile you are going for.
If not, there are several other crypto exchanges that might be the solution for you such as Coinbase, Gemini, or even Robinhood!