Real Estate Investing Headaches
Who says you have to be a flipper to make money in real estate? There are so many avenues to owning real estate these days, and while none of them are get-rich-quick schemes, all of them have the potential of multiplying your investment over time.
But you can't just make a wise purchase, sit back and watch your money grow. Sure, there are absolutely many reasons to throw money at property, but that ownership comes with unique challenges that can become overwhelming and leave you asking just one important question…. where's the Tylenol?
You can ease some of that tension headache with our list of hidden benefits of owning property (see below).
And if you're interested in learning more about the budding market for Airbnb's, we have a list of things for you to know ahead of time.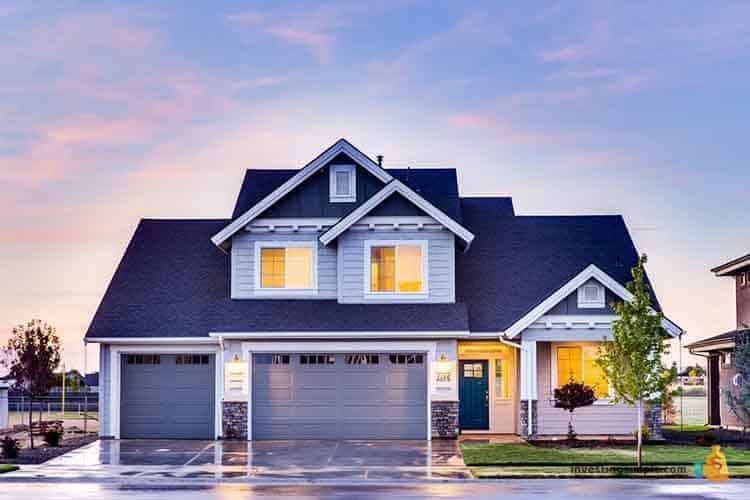 Location, Location, Location!
Smart investors know that the #1 priority in real estate is LOCATION, and here's where the first sign of a tension headache begins. It may be tempting to jump on the first property that looks promising, but you need to do a lot of footwork first. You need to go through the laborious process to be pre-qualified for a loan. The house must be inspected. You work with a realtor, in most cases, to put in an offer. Snags can be hit at any step of this process. If the inspection reveals more than $1,500 in repairs needed, you can back away from your offer. If the property is a winner, you could end up in a bidding war. Or, financers may put the kabash on your mortgage loan. Being prepared for all these potential roadblocks – and knowing there are other great properties out there – is a good antidote to that stress headache.
If you already own a home and decide to buy another property as rental income – excellent choice! This is a phenomenal way to watch your net worth grow over time. But the responsibilities are daunting and not for the faint of heart. A second home means a second mortgage payment, in case you hadn't counted on that. Ideally, your monthly rent will exceed the mortgage premium and you will be making a nice profit.
Finding Good Tenants
But you bear the burden of finding the ideal tenants without the help of a crystal ball. If your rental is in a prime location, and the rent is fair, you will likely have many potential tenants coming out of the woodwork. It will take time to do screening the right way, from checking references to running a credit check. Sadly, even then, there's no guarantee you'll have renters who will treat the place like they own it themselves. Make sure you spend the extra money on an attorney to draft up a binding lease including fees for late rent and reasons for eviction. The lease must also stipulate who is responsible for utility payments, from water and sewer to electricity to internet, as well as trash removal, recycling and any neighborhood association fees. Rental insurance is also a necessity. Your homeowner's policy is generally not sufficient when you are renting. Get landlord property and liability insurance. You need to be protected if someone is injured in the rental home or if the property becomes damaged. Check with your insurance agency and get a quote.
You'll need to iron out who will take care of the landscaping, from raking to lawn mowing to snow blowing. If it's your job, your tenants may expect you to show up – or send someone with a plow – to clear the driveway in the middle of a snow storm. Again, have it spelled out and you will have fewer headaches.
Finding tenants may seem like the hardest part, but wait, there's more! You will need to tread a fine line between spying on your tenants and keeping an eye on the place. No, you can't drive by at night and use your cell as a flashlight to look in the windows to make sure there isn't a party underway. Ditto for interviewing neighbors about what goes on in the rental. And for god's sake, never think you can pop into the rental – using your own key – without sufficient notice to the tenants plus a good reason for doing so!
However, we completely understand if you want to take a quick look at the property (in daylight) to check the lawn, general maintenance of outdoor areas like the porch, and make sure there isn't rubbish lying around. Many property owners collect rent in person for an excuse to go to the door every month.
Maintenance And Repairs
Speaking of going to the door, remember, you're on call around the clock if a faucet leaks, toilet runs, furnace dies, basement floods, roof shingle warps, tree branch falls, hot water tank doesn't heat, doorknob jiggles, bathroom tile loosens, microwave light goes out, fridge makes weird noise, something is crawling up in the eaves, or the porch light goes out. In other words, you're the go-to guy for everything.
How's that headache? If this all brings on a migraine, you always have the option of hiring a property manager to handle the day-to-day operations. Professional property managers dig right in even before your duplex is rented. They will help market it, show the place, screen potential tenants and do background checks. You can count on them to draw up the lease before tenants move in. They will be in charge of collecting rent each month. If something goes wrong in the house in the middle of the night, guess who will take the call? Hint: it's not you. The property manager will be the on-call, 24 hour-a-day responder, and will have a list of plumbers, carpenters, plow owners, lawn care people, electricians, and any other specialist you may need for fast fixes. Property managers also oversee the technical side of rentals. If you end up with tenants who fall behind on their rent, the site manager will hunt down late payments and enforce penalties. In the worst-case scenario, if you have to take your tenants to court, the property manager can provide record-keeping evidence and help you learn your rights as a landlord.
But this comes at a cost! As a baseline, expect to pay a typical residential property management firm between 8 and 12 percent of the monthly rental value of the property, plus expenses.
Keep in mind, you will have little control over what happens in the house. There may be parties that annoy neighbors. Someone might sneak in a dog that's not house trained. Someone could spill red wine on light colored carpeting. Which leads to the next headache….
Vacancies And Clean Up
You're in charge of the big clean-up between tenants. Your hard work – and the help of anyone else you can rope in – will add value to the rental property with upgrades and ongoing maintenance. So, get over there and reseed the lawn, paint the shutters, replace the washer/dryer, put in some pretty shrubs or other landscaping, reseal the driveway, tear up the ugly linoleum and refinish the hard wood floors. If you do the work yourself, the value of your work will be far higher than the financial cost. Property experts say it's good practice to renovate between tenants so that everything stays fresh and up-to-date.
Short Term Airbnb Rentals
So, you want in on the Airbnb band wagon? The raging popularity of Airbnb has caused an avalanche of investors buying properties for the sole purpose of renting them out for overnight or short stays.
But this business quest also comes with headache-inducing complications!
Let's say for conversation's sake you find a cute little beach bungalow by the ocean in a touristy town cluttered with generic hotels. This looks like a home run, but wait, there's plenty of footwork to be done.
Since you'll be competing directly with those chain hotels, your overnight accommodations must be 5-star. That means the place must be sparkling clean floor to ceiling, have a huge assortment of fresh towels and linens, and fully functioning appliances from large (fridge) to small (microwave). You're also competing with other wise short-term landlords who go out of their way to enhance the guest experience by stocking the fridge with drinks, including a fruit basket or baked goods, and setting out a fancy supply of bath products, all of which are great incentives for clients to return. Some even put together a package such as breakfast at a local eatery, movie tickets or a gift certificate to downtown boutiques and art galleries for them to shop.
Running an Airbnb can be a 24/7 challenge, because it all falls on you to create the magic your guests are seeking. In between short-term rentals, you will be the cleaner/property manager/bill payer/advertiser and anything else you can think up to make your place stand out from the crowd.
Your beach bungalow will likely be in huge demand during summer months, leaving you with very short windows to scrub the place down, sweep out the sand, replace sheets and blankets, restore the linen closet and oh yea, set out those fruit baskets.
You will be so exhausted you'll need a vacation, but don't plan to take one in your beach house – to earn back your investment, you'll hand over the keys to guests during peak seasons, meaning your own vaca will likely be in your back yard.
Then something comes along called autumn, and your summer beach rental suddenly isn't in so much demand. You will need to have steady income from other sources to make it through the lean winter months.
You will not have it occupied every day of the year. This means you won't have a clear set of numbers when projecting your income figures. Some years may be up; some may be down, but you will still have to pay the mortgage, regardless. Another potential headache: putting together a smart business plan that allows you to fund your real estate venture 12 months a year when it's only earning income 4 months annually.
Yes, there are many potential migraines in owning property, but consider these lesser-known, hidden benefits of owning real estate:
1. Get tax benefits on interest.
Federal and state laws allow property owners to deduct the mortgage interest from the rental income, giving you a tax-free profit. There are numerous tax benefits for real estate investors!
2. Tax benefits on improvements.
You can also deduct the cost of the improvements from the rental income, while the added value to the property is yours to keep. Each of these deductions add up!
3. Buy low, sell higher.
You can turn an immediate profit if you are able to buy a site under market value at foreclosures or other quick sales. Sweep the place out, spruce it up a bit and sell at a sum that gives you a tidy profit.
4. Increasing equity/paying down a mortgage.
If you take a mortgage to finance a rental, you are increasing your equity with every mortgage payment. Every single monthly rental payment is paying down that mortgage for you! Even better, if your property is cashflow positive, they are paying down the mortgage for you and putting money in your pocket!
5. Profit from a lump sum on a refinance.
Let's say that you bought your $100,000 property, and put $10,000 worth of improvements, which the tenants paid back with rents. The property is now worth $125,000 because the upgrades look great. Now, you can refinance to get the $25,000 cash and put 25 percent down on your next $100,000 rental.
6. Profit from extra cash flow on a refinance.
One great tip is to refinance the property to lower your mortgage bill payments, all while keeping the rent the same. This means you will be generating more cash flow every month. You can build a cushion for maintenance, save up for a deposit on a new rental, or have more passive income to live off. All good choices!
7. Real Estate Appreciation.
This is when your property dramatically rises in value due to a change in the real estate market. This can happen when the land around your property becomes more difficult to build on, or scarcer, or something pops up to bring people into the area, such as a park or ballfield. All these factors will make your real estate investment more attractive to potential renters.
8. Live for free.
It is 100% possible to live for free by following the owner occupied real estate investing strategy. Instead of living across town, you live in one of the units! First time homebuyers can take advantage of the FHA loan if they qualify, meaning they can scoop up a multi family property with as little as 3.5% down. This "FHA card" is how most real estate investors get started!
Final Thoughts…
When you weigh out the pros and cons of joining the real estate game, you may find it turns out to be a perfect balance. One of the greatest perks is that you immediately become your own boss. You choose what property to invest in, which tenant will move in, how much you will charge in rent and how you will manage and maintain the property. If you are looking for a totally hands off approach to real estate investing, check out real estate crowdfunding. They do all the leg work for you. You sit back and collect the dividends!
Compare that to a 9 to 5 job working for someone else, and the potential for headaches might seem well worth the effort.