What To Look For In A Rental Property
Consider the way most home buyers shop for the house of their dreams. They scan real estate listings, go on Zillow, drive by and look at places with curb appeal, find a realtor, go to open houses, book showings to take a closer look, wrestle with finances, and hopefully eventually make a deal. It's a whole different game when you're looking at real estate as a money-making investment. Everyone wants in on the game because it's becoming clear that investing in real estate will grow your net worth exponentially, and while you won't become a millionaire overnight, you will see your riches grow over time.
Here are 24 tips on what to look for in a rental property:
1. Check out the neighborhood.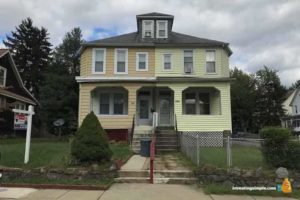 You may find a great duplex that fits the bill for your plans to be an owner occupant (occupy one side and rent out the other, paying down your mortgage with the rental income.) Good plan! But if that duplex is down the road from an industrial site, on land that floods when it rains, or in the middle of a neighborhood of homes that haven't been updated or renovated in 100 years, you aren't likely to get a good return on your investment. Look at the property values of nearby houses to get an idea where that duplex falls in comparison. You want to find other properties of value in close proximity. Ideally, that duplex will also be in a neighborhood that's up and coming, in an excellent school district, and in walking distance of parks, but you can't have it all, can you?
2. Talk to people.
The realtor representing that duplex may have a great sales pitch, but the people next door may know more. Ask them about who lives there, if there are people who have loud house parties, late night gatherings around fire pits, or mow their lawns before 8 a.m. No neighborhood will be perfect, but a realtor isn't going to tell you if you can smell the cows from the farm a quarter mile away.
3. Envision your ideal renter and buy accordingly.
Maybe you want to attract young professionals, or at the opposite end of the spectrum, empty nesters or older adults. Their needs will vary astronomically. Young people will want art districts, coffee shops and lots of green landscaping to cultivate. Older adults will look for places requiring less upkeep, maybe on a bus line, or with a good grocery store a short drive away. Something you love may not be suited to the needs of your potential renters, so think it through. Jot down a list of amenities based on your would-be renters, not on your own personal likes and dislikes.
4. Unless you're Mr. Flipper Extraordinaire, avoid fixer-uppers.
A fresh coat of paint on the porch? Sure. Renovating a creaking porch with broken front steps? Not so much. If it's purely cosmetic – tile, floors, wallpaper removal – the investment will be mostly your time. But if it's a repair job, that will likely require hiring contractors, and that's an investment of time and money you may not be in the position to make. It that duplex requires major fixes like a new roof or HVAC system or foundation, we recommend you back away and keep looking.
5. Tally up hidden expenses.
Sure, you know you'll have a mortgage payment, and if you've played the game right, your rental income will pay for that (and maybe even leave you with some pocket change), but there are other lesser known costs to owning property. There will be taxes and rental insurance, and many places have homeowner association fees. Do the research and calculate the bottom line.
6. Realize there may be vacancy gaps.
If you're renting to tenants short-term or even a year at a time, there will be months when the property isn't occupied. It will likely take you a few weeks to repaint and clean the duplex in between tenants. Experts say estimate one month per year as a conservative estimate on rental property vacancy.
7. Don't overestimate your time for grounds maintenance.
It may SEEM like a good idea to take care of the property yourself, but do you really have time to mow your own lawn, then truck the mower over to your rental property, repeating this cycle weekly? And if the duplex is in a snow zone, it becomes even more of a challenge to clear your own driveway after a storm…then head to the duplex with your snowblower to do it all over again. Better options are to write into a lease that tenants will care for the lawn and clear the snow, or to hire the work out to someone else.
8. Have the property inspected by an expert.
Hire a home inspector to go through every nook and corner to see what you can't notice, like water leaking behind walls, loose bricks in the chimney, an old furnace. It's well worth the cost of an inspection to know what you're getting into. If the inspector comes up with repairs costing $1,500 or more, you are legally allowed to back out of the deal 100 percent penalty free.
9. Remember the 1% rule.
Every investor has their own financial goals, but smart investors know to abide by the 1% rule. For example, if you buy a house for $100,000, it would need to bring in $1,000 per month. This is determined by a simple math equation: taking the estimated monthly rent and dividing it by the price of the house ($1,000/$100,000 = 1%) You should only think about buying a house that doesn't adhere to the 1% rule if the duplex is in a neighborhood undergoing a major renaissance, during which all properties will see exponential growth in value.
10. Research the property taxes.
Understanding real estate taxes is crucial. Call the local town, county and school districts to get the taxes from the previous year, then build in a certain percentage hike. High taxes will erode your potential profits, so do the homework. As a general rule, metropolitan areas have higher property taxes, while taxes are lower in rural areas. But really, it's impossible to guesstimate taxes, so make those phone calls, pronto.
11. Consider insurance costs.
If the property you're looking at is near a flood zone or natural disaster area, it will cost you more for insurance premiums. This you know to be true. But it's still worth shopping around for landlord insurance among several competitive companies. It's not a one-size-fits-all deal. Go on websites, call customer service, ask family and friends who they use for insurance. It's worth the investment of your time.
12. Check out the school district.
Districts are ranked by state and federal government based on a plethora of requirements, from teacher-to-student ratio to the average test score results. Do some digging and see how the schools near your duplex rank. Go for one with good grades!
13. Property manager pros and cons.
The list of what a good property manager can do for you is substantial: screen potential tenants, run credit checks, show the duplex, collect the rent and enforce late payment fees. Perhaps the most valuable service by a property manager is fielding middle of the night calls about dripping sinks, a clogged toilet, something that sounds like a squirrel in the attic, or a plugged-up sink. You heard that right. The manager will have a long list of plumbers, electricians, roofers, handymen and just about anyone else that can take care of problems even if it is 3 a.m. So, you'll be a landlord that's actually able to sleep at night. The con, obviously, is the cost. Figure about one month's rent as payment for a property manager for one year. What's a good night's sleep worth to you?
14. Get a binding lease.
Have an attorney write a lease for you that spells out precisely who is responsible for what. There will be utility costs, cable and internet, waste removal, water and sewer. You have the option of rolling all these expenses into the rent, or requiring your tenants to foot the bills.
15. Does the property have Airbnb potential?
The popularity of short term rentals or Airbnb's has sky rocketed in recent months and continues to keep pace. If your rental site is near a beach, major city, quaint village, winery, bakery, shopping outlet – you name it – you're good as gold. You can rent it out for a night or require an extended stay, but with the right location, you will have people lining up to be your guests. Consider adding giveaways like fruit platters, artisanal bath products or champagne for your guests. Or put together a package with ski tickets, theater seats, museum passes, dinner on the town, or anything else you can dream up that makes your place unique.
16. Don't get in over your head.
Most banks and credit unions won't even give you a mortgage for a property that greatly exceeds what your current income will allow. Getting pre-qualified for a mortgage is a precise calculation of money-in, money-out. They will want to know what your rental income will be, and you'll need to verify this with competitive rents for a similar property. But it's not just the banks that won't let you get in over your head – it's also your own common sense. If you feel your blood pressure rise when you're doing the numbers, if there isn't any wiggle room, or if it doesn't look good on paper, wait for another chance to jump into the game.
17. Look around at vacancies.
This will help you judge how long it will take for you to find ideal tenants. If there are a ton of vacancies, the market could be over-saturated or worse, the neighborhood is a place no one wants to be.
18. Stay away from criminals.
No one wants to live next door to an area known for high crime activity. The local police or state agencies will have accurate crime statistics based on the neighborhood or zip code. Check the rates for vandalism, traffic offenses and petty crimes. If they're on the rise, beware.
19. Find a healthy job market.
Locations with growing job listings are more sought after by tenants. Check the US Bureau of Labor Statistics to find out what's on the radar for new industry or companies coming into the area that could spell new jobs. Young people are especially looking to locate in a hotspot for jobs.
20. Act like a tourist.
Pretend you don't know the area at all. Wander the streets (not like a homeless person) and see if it's a walkable community. Check out the parks, restaurants, coffee houses, gyms, movie theaters, museums and anything else that's unique and appeals to your desired tenants. Maybe there's a public pool around the corner, or a park with fantastic play equipment. Go find it, whatever it is.
21. Set a reasonable rent.
Sure, it's tempting to reach for the sky when it comes to rent, but if your property sits vacant for months because the cost to live there is too high, you're letting money go down the drain. Take inventory of what other duplexes are going for, and maintain your sanity when you determine yours.
22. Start small.
Don't be tempted to buy a larger property than you can maintain without needing ulcer medication. Buy a single apartment, condo or smaller duplex while you learn the ropes. Once you start seeing a profit, reinvest those funds into more units. Like falling dominoes, the ripple effect of reinvesting will serve you well on your quest to riches.
23. Consider crowdfunded real estate.
If the daily challenges of buying and managing a rental make you want to roll into the fetal position, you can still benefit from investing through a crowdfunded real estate platform. You invest as little as $500 in some cases and own a small piece of cash flow producing real estate. This is a passive, headache free approach to real estate investing!
24. Line up your financing early on.
You will no doubt be obtaining a mortgage for your first property, so study up and weigh your options carefully. Do you need a fixed or adjustable rate? Should you go for a 15 or 30-year mortgage? What bank offers the best package deal? You need concrete answers to all these questions before you go property shopping!