Robinhood is a popular investment platform that offers commission-free trading to its users.
However, some users may encounter limitations when it comes to depositing and withdrawing funds.
One such limitation is the $1,000 limit on Robinhood, which may refer to either instant deposits or debit card deposits.
Limited Time: Robinhood 1% Transfer Bonus
If you transfer an existing brokerage account to Robinhood through January 31st 2024, you can get an Unlimited 1% Transfer Bonus.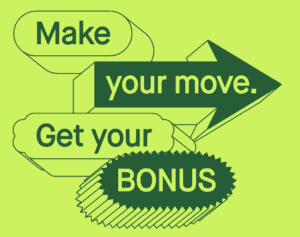 For example, if you transferred a brokerage account worth $50,000 - that would be a bonus of $500.
In addition, Robinhood offers a free stock for new users as well as a 1% IRA match for retirement accounts.
$1,000 Instant Deposit Limit
The $1,000 Instant Deposit limit is the maximum amount of money that Robinhood allows users to receive instantly after initiating a bank deposit into their brokerage account.
This means that if you transfer money from your bank account to your Robinhood account, you may be able to access up to $1,000 of that money immediately, without having to wait for the transfer to clear.
Note that with a Robinhood Gold account, this limit may be higher.
$1,000 Debit Deposit Limit
With this limit, you can deposit up to $1,000 per day using your debit card.
This limit applies to each individual deposit, not to your overall account balance.
Don't forget to grab your free stock worth up to $200 from Robinhood today!