Robinhood is a popular brokerage firm that offers a cash sweep program known as the IntraFiNetwork Deposit (IND) Sweep Service.
This program automatically moves uninvested cash in brokerage accounts to a network of program banks to earn interest and be eligible for FDIC insurance.
Uninvested cash is still covered through SIPC with Robinhood, though.
Limited Time: Robinhood 1% Transfer Bonus
If you transfer an existing brokerage account to Robinhood through January 31st 2024, you can get an Unlimited 1% Transfer Bonus.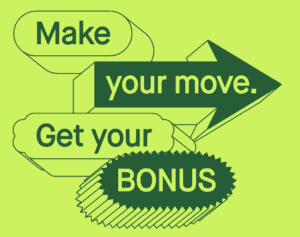 For example, if you transferred a brokerage account worth $50,000 - that would be a bonus of $500.
In addition, Robinhood offers a free stock for new users as well as a 1% IRA match for retirement accounts.
Robinhood Program Banks
Currently, there are six program banks that participate in Robinhood's brokerage cash sweep program:
Goldman Sachs Bank USA
HSBC Bank USA, N.A.
Wells Fargo Bank, N.A.
Citibank, N.A.
Bank of Baroda
U.S. Bank, N.A.
Cash deposited to these banks is eligible for FDIC insurance up to a maximum of $1.5 million, with each bank having an insurance coverage limit of $250,000 (inclusive of deposits you may already hold at the bank in the same ownership capacity).
Balances Under $250,000
If a customer's cash balance is less than $250,000, the entire amount will be swept into the first program bank on the list.
Balances Over $250,000
However, if the cash balance is greater than $250,000, Robinhood will sweep the excess funds to the other linked program banks in addition to the first.
It is the customer's responsibility to monitor the amount of their deposits with each program bank to ensure that the total amount does not exceed the FDIC insurance coverage limit.
If a customer already has deposits at a program bank that, when combined with the cash swept to that bank through the brokerage cash sweep, take their cash at that bank over $250,000, they can contact Robinhood Support to exclude that bank from their sweep options.
How To Access Your Cash
Customers still have access to their cash that has been swept to the program banks and can withdraw, spend, or invest it through their brokerage account.
Interest is paid by the program banks monthly, and customers can keep track of how much interest they've earned in the Investing section of the Settings in the app.
It's important to note that Robinhood may change the network of program banks at any time, and customers can opt out of any program banks at any time by contacting support.
For more information, customers can refer to the IND Disclosures provided by Robinhood.
Don't forget to grab your free stock worth up to $200 from Robinhood today!