Investing in the stock market can be an excellent way to build wealth over time.
With the rise of commission-free trading platforms like Robinhood, more people are starting to invest in stocks.
One common question among investors is how much does Robinhood charge to sell?
Limited Time: Robinhood 1% Transfer Bonus
If you transfer an existing brokerage account to Robinhood through January 31st 2024, you can get an Unlimited 1% Transfer Bonus.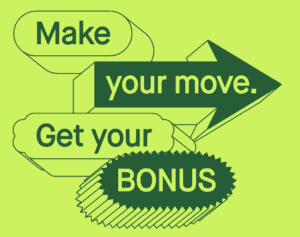 For example, if you transferred a brokerage account worth $50,000 - that would be a bonus of $500.
In addition, Robinhood offers a free stock for new users as well as a 1% IRA match for retirement accounts.
Robinhood Is Commission Free
The good news is that Robinhood does not charge a commission fee for selling stocks, ETFs, or options.
However, self-regulatory organizations do charge a small fee for sell orders, which Robinhood passes on to its customers to cover its costs.
SEC Fee
As of February 27, 2023, the SEC fee for sell orders is $8 per $1,000,000 of principal, which is rounded up to the nearest penny.
Robinhood doesn't pass this fee on to you for sales with a notional value of $500 or less.
This means that if your sell order is for a dollar value of $500 or less, you won't pay this fee.
Trading Activity Fee
FINRA charges this fee to brokerage firms like Robinhood to recover the costs of supervising and regulating these firms.
Robinhood passes this fee to its customers, except for sales of 50 shares or less.
As of January 1, 2023, the TAF is $0.000145 per share for equity sells and $0.00244 per contract for options sells.
This fee is rounded up to the nearest penny, which will be no greater than $7.27 per trade.
Keep in mind, you may be charged more than the $7.27 fee because the fee limit is based on the execution of your order, which can occur with multiple trades.
Final Thoughts
It's important to note that while Robinhood doesn't charge a commission fee for selling stocks, there are still fees associated with selling stocks, such as the SEC and TAF fees.
These fees are standard across all brokerages and are mandated by regulatory agencies.
In conclusion, if you're using Robinhood to sell stocks, you won't be charged a commission fee.
However, you will be responsible for paying the SEC and TAF fees for sell orders. While these fees are relatively small, it's important to factor them into your overall investment strategy.
By understanding the fees associated with investing, you can make informed decisions and potentially increase your investment returns over time.
Don't forget to grab your free stock worth up to $200 from Robinhood today!