If you're using Robinhood and have noticed that you're being charged money, you might be wondering why that is happening.
However, there are a few optional features that you can sign up for that come with a monthly fee.
Limited Time: Robinhood 1% Transfer Bonus
If you transfer an existing brokerage account to Robinhood through December 8th, 2023, you can get an Unlimited 1% Transfer Bonus.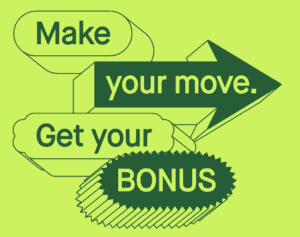 For example, if you transferred a brokerage account worth $50,000 - that would be a bonus of $500.
In addition, Robinhood offers a free stock for new users as well as a 1% IRA match for retirement accounts.
Robinhood Gold
One of these features is called Robinhood Gold.
For $5 a month, you get access to premium features such as the ability to trade on margin, access to research reports and larger instant deposits.
It's important to note that the first 30 days of Gold are free, and you will only be charged after your trial period ends.
Margin Investing
Trading on margin means that you're borrowing money from Robinhood to buy stocks.
If you have a margin balance, you'll be charged monthly interest on that balance, in addition to the $5 monthly fee for Gold.
The amount of interest you'll pay will depend on the amount of the margin loan and the current interest rate.
If you don't want to pay for Gold anymore, you can downgrade your account to a standard account.
However, if you have a margin balance, you'll need to pay it off first before you can downgrade.
Once you've paid off your margin balance, you can cancel your Gold subscription and go back to using Robinhood for free.
Conclusion
In summary, if you're being charged by Robinhood, it's likely because you've signed up for one of their optional features such as Robinhood Gold.
If you're trading on margin, you'll also be paying interest on your margin balance.
If you don't want to be charged anymore, you can downgrade your account and pay off your margin balance.
Don't forget to grab your free stock worth up to $200 from Robinhood today!