Options contracts are time-sensitive agreements where two parties agree to a potential transaction should the buyer decide to exercise the contract. Each party also has the goal of earning a profit at the expense of the other.
These financial instruments often carry much more risk than traditional investments. Because of this, it's important to know exactly how they work before considering entering into an options contract.
Understanding options is certainly a prerequisite to trading them, but understanding how your brokerage platform will treat the exercising and expiration of options is also key. In the game of options trading, a lot of money can be made or lost in just a few seconds of difference.
If an investor misunderstands how their brokerage handles their options, they could face big losses. Robinhood is just one good example.
Limited Time: Robinhood 1% Transfer Bonus
If you transfer an existing brokerage account to Robinhood through December 8th, 2023, you can get an Unlimited 1% Transfer Bonus.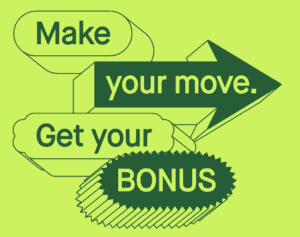 For example, if you transferred a brokerage account worth $50,000 - that would be a bonus of $500.
In addition, Robinhood offers a free stock for new users as well as a 1% IRA match for retirement accounts.
Best Free Stock Promotions
Options Expiration vs. Exercise
Before breaking down how Robinhood specifically treats options, we need to discuss the two potential outcomes of an options contract.
Expiration
All contracts have what's called an expiration date. If the purchaser of an options contract hasn't exercised it before that date, no transaction will take place. The seller will keep the premium paid by the buyer, and the two will continue on their way.
The buyer may choose not to exercise their contract because they are "out of the money" or will not make a profit. This could be because the underlying security price is either too low or too high.
Either way, the buyer is better off letting the contract expire until the asset has reached the "strike price".
Exercise
Once an option has reached its strike price, the buyer may be interested in exercising the contract. This would force the transaction to take place with the buyer being "in the money".
The buyer can choose to exercise the contract anytime before the expiration date. They may choose to do so as soon as a strike price is reached or wait to see if the price will move further. The actual price they exercise at is important because it will determine the profit they receive.
Robinhood Specifics
If your options contract is in the money, Robinhood's platform will automatically exercise it before it expires. This is useful for investors who may not want to keep track of each option closely every day.
If you want to exercise your option early, you can do so simply by tapping 'Exercise' and then following the instructions on the screen. You will receive a confirmation on the Robinhood home screen to verify that your contract has been exercised.
If you don't see a confirmation or receive an email from Robinhood, consider getting in touch with their support team to double-check your option's status.
Your order should be fulfilled prior to the next trading session. Be sure to have any necessary amount of cash in your account before exercising any options.
About Robinhood Options
Robinhood is an online investment platform with easy-to-use options capabilities. They don't charge any fees to buy or sell options, and there are no per-contract commissions.
Before participating in an options contract with Robinhood, be sure that you understand the risks that you are undertaking. Options contracts may not be appropriate for all investors, and you should always fully educate yourself before taking on a new type of investment.
Recognizing that options can be a bit complicated, Robinhood offers investors a few resources that are quite helpful.
When you tap "trade" on a particular stock and select options for the first time, you will be prompted to review how options work with an interactive set of slides. Once you are past that, you will notice that the first tab along the top is the Options Strategy Builder. You can forgo using this resource and simply select one of the expiration dates to purchase an option. However, the strategy builder may be useful in understand the various strategies with options.
First, you will select 1 of the 4 choices about your prediction regarding the stock price. It will then give you common strategies that go well with your selection. For example, if you select that you think the stock price will go down, then Robinhood will show you a few strategies that you could use to be successful should the price follow your prediction.
Don't forget to grab your free stock worth up to $200 from Robinhood today!