Investing on Robinhood can be a great way to grow your wealth over time, but how do you know what a good return on your investment is?
Many investors look to benchmark their performance against the broader stock market, specifically the S&P 500, which is a commonly used gauge of the overall health of the U.S. stock market.
Limited Time: Robinhood 1% Transfer Bonus
If you transfer an existing brokerage account to Robinhood through December 8th, 2023, you can get an Unlimited 1% Transfer Bonus.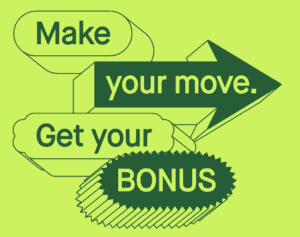 For example, if you transferred a brokerage account worth $50,000 - that would be a bonus of $500.
In addition, Robinhood offers a free stock for new users as well as a 1% IRA match for retirement accounts.
Robinhood Return vs S&P 500
In 2022, the S&P 500 returned -19.64%.
This means that if you invested in the S&P 500 at the beginning of the year and held onto it through the end of the year, you would have experienced a loss of nearly 20%.
So, if you earned a return of -19.63% or better on Robinhood, you would have outperformed the market.
However, it's important to note that simply beating the market isn't necessarily indicative of a good return. What's considered a good return can vary depending on your investment goals, risk tolerance, and other factors.
Your Financial Goals
Generally speaking, a good return on Robinhood would be one that meets or exceeds your personal financial goals and expectations.
For example, if you're a conservative investor who is primarily interested in steady, low-risk returns, a good return on Robinhood might be one that beats inflation and keeps your money growing at a steady pace.
On the other hand, if you're a more aggressive investor who is comfortable taking on more risk, a good return might be one that outperforms the market by a significant margin.
Ultimately, the definition of a good return on Robinhood is a highly individualized one that depends on a wide range of factors.
That said, benchmarking your performance against the S&P 500 can be a useful starting point for assessing your overall investment performance and determining whether you're on track to meet your financial goals.
Don't forget to grab your free stock worth up to $200 from Robinhood today!