Trading on margin can be risky business, because you are investing with borrowed money.
If the assets you buy with the funds take a nosedive, your losses are multiplied.
On the other hand, if the assets see an increase in value, you can see magnified returns.
It could go either way, but in most cases, it goes south. Margin is not for beginners.
Before trading on margin, it is imperative that you do your own research and understand how it works.
Don't forget to grab your free stock worth up to $200 from Robinhood today!
Limited Time: Robinhood 1% Transfer Bonus
If you transfer an existing brokerage account to Robinhood through January 31st 2024, you can get an Unlimited 1% Transfer Bonus.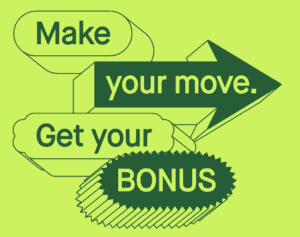 For example, if you transferred a brokerage account worth $50,000 - that would be a bonus of $500.
In addition, Robinhood offers a free stock for new users as well as a 1% IRA match for retirement accounts.
Best Free Stock Promotions
What Is Margin Trading?
The idea with margin trading is simple. Investors can increase their buying power by borrowing money from the brokerage.
This is essentially like a personal loan from the bank, except your stocks/assets serve as collateral. 
In the event that you invest and it goes south, the broker can issue a Margin Call.
This requires you to deposit more cash, or your assets can be sold to cover the loan balance.
What Is Robinhood Gold?
Robinhood Gold comes with a number of features:
Discounted Margin interest rate
First $1,000 of margin included
Larger instant deposits
Morningstar Research Reports
For $5 a month, you get all the Robinhood Gold premium features, and your first $1,000 of margin is included.
You will be charged $5 every 30 days at the beginning of your billing cycle. If you borrow additional funds beyond the first $1,000, your monthly bill will go up.
In addition, as interest rates change, so do margin rates. Interest rates are generally going up, so margin is expected to be more expensive over time.