Robinhood, the popular investment platform, has announced that it is launching a new non-custodial web3 wallet that will allow customers to have full control over their crypto assets.
This app called Robinhood Wallet is now available for iOS, and coming soon for Android.
Limited Time: Robinhood 1% Transfer Bonus
If you transfer an existing brokerage account to Robinhood through January 31st 2024, you can get an Unlimited 1% Transfer Bonus.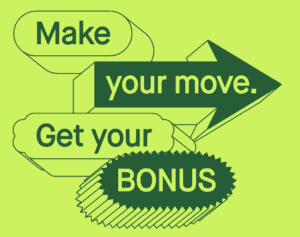 For example, if you transferred a brokerage account worth $50,000 - that would be a bonus of $500.
In addition, Robinhood offers a free stock for new users as well as a 1% IRA match for retirement accounts.
What Is Robinhood Wallet?
The Robinhood Wallet app is a self-custody wallet that acts as a portal to web3, where you can swap crypto with no network fees on the Polygon network.
Users will have full control over their crypto on the Polygon and Ethereum networks, meaning they hold and maintain the private key to their assets.
Robinhood is planning to add more networks to the wallet in the future, too.
Users will be able to access decentralized applications (dapps) to trade and swap crypto with no network fees, store NFTs, connect to NFT marketplaces, earn yield using their assets, and access a variety of crypto assets.
The app also allows users to create new wallets, import their existing wallets using their recovery phrase, and recover their wallets if they have backed them up to iCloud in the past.
Limitations
It is important to note that currently, users can only use one wallet address in the app at a time.
Multiple addresses are not yet supported.
The app also strongly recommends backing up your wallet as it is the only way to recover your wallet and crypto if you lose or reset your device.
Users can fund their wallet through Robinhood Crypto or from another wallet or exchange.
Final Thoughts
In conclusion, the Robinhood non-custodial web3 wallet is an exciting development that will allow users to take full control over their crypto assets and access the decentralized web with ease.
However, this means you are fully responsible for maintaining your private key.
Robinhood won't be able to recover your non-custodial wallet.
As Robinhood continues to add support for more networks, the wallet is set to become an even more valuable tool for those looking to take advantage of the opportunities offered.
Don't forget to grab your free stock worth up to $200 from Robinhood today!