Finding the right stocks based on a certain set of criteria can be a difficult process.
Perhaps you are looking for a stock with a 52-week low or trading under a specific share price. Or perhaps you want a stock with a certain market cap or dividend yield. This list could go on and on.
Searching in this way could take hours and hours of manual sorting.
Stock screeners were created to speed up the process.
Robinhood, a popular platform known for its ease of use and zero commission trades, has recently unveiled its latest feature: Robinhood stock screener.
In this article, we provide a quick overview of the new stock screener - how to use it and the filters that are available to you.
Don't forget to grab your free stock worth up to $200 from Robinhood today!
Limited Time: Robinhood 1% Transfer Bonus
If you transfer an existing brokerage account to Robinhood through January 31st 2024, you can get an Unlimited 1% Transfer Bonus.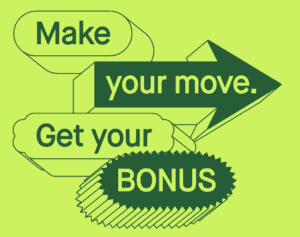 For example, if you transferred a brokerage account worth $50,000 - that would be a bonus of $500.
In addition, Robinhood offers a free stock for new users as well as a 1% IRA match for retirement accounts.
Best Free Stock Promotions
Robinhood Stock Screener
Stock screeners are an incredible tool for investors. They offer investors the ability to filter a variety of market data points to easily find stocks that meet their needs.
Robinhood's new stock screener comes with over 20 customizable filters. These filters include the following metrics (the list below is not comprehensive):
Market Cap
Sector
Analyst Ratings
Dividend Yield
Price-to-earnings Ratio
Earnings Date
Share Price
Weekly % Change, Monthly % Change, Three Month % Change, Yearly % Change
52-week high/low
Average volume
With all of these metrics (and more) available to filter, investors can quickly find stocks that meet their investing needs.
Robinhood's stock screener also comes with a number of pre-set screeners that you can use as they are or edit and add filters of your own to.
Where To Find The Screeners In Robinhood's App
After logging into the Robinhood app, you can find the stock screeners by tapping on the magnifying glass icon in the top right corner of the home screen.
Underneath the search bar, you will see "Stock Screeners." In this section, you will find a number of pre-made screeners for your use. Or, to the left, you can tap on the "Create" button to make your own screener.
If you tap create, you will be taken to a stock list with a few metrics already added to the table. You are able to scroll horizontally to see the metrics that you can sort. At the top, you can tap on the "Add Filter" button to add your own customized filter.
Stock Screener Example
Suppose you wanted to find stocks that are currently trading for less than $10 per share, currently at a 52-week low, and have a "Buy" rating from the analysts.
To create this screener, you would navigate to Robinhood's screener and tap add filter.
First, you could create a filter to only show stocks trading under $10. To do so, tap "Add Filter" and scroll down to the "Price" section and tap "Share Price." From there, you could select one of the pre-made options. In this case, we will create a custom range. Tap "Custom Range" and use the slider to show stocks trading less than $10 per share.
After tapping "Show 250+ items," you are ready to create your next filter with the 52-week low filter. Follow the previous process to add a new filter and select the filter for "New 52-week high/low" and select the option for "Crossed 52-week low." Next, choose whether you want the stock to have crossed it's 52-week low today or this week.
Lastly, create another filter with the "Analyst Ratings" filter. With this filter, you could sift to stocks with a "Buy" rating from analysts.
After adding this third filter, you will now only see stocks that are trading for less than $10 per share, have hit a 52-week low, and have a buy rating from analysts.
This was just an example of the screener that you could create and in no way was investing advice. Try out the screener with your own set of criteria and see what stocks you can find.
How To Save A Custom Screener
After you create a custom screener, you can either discard it after looking through the stocks by tapping the back arrow in the top left corner of the screen. If you want to save the screener for future use, then you can tap on the "Save" button in the top right corner of the screen.
You will be prompted to give your custom screener a name. After naming your screener, it will appear with the rest of the pre-made screeners from Robinhood.
Robinhood Stock Screener: Final Thoughts
Finding the perfect stock is not always easy. It can take hours to sift through market data to find stocks that match your criteria.
With Robinhood's stock screener you can easily filter a number of metrics to find stocks that fit your needs.
It is free to use and easy to customize. Try it out today or learn more about the Robinhood platform with our complete review.