The Robinhood online investing platform is widely known as the app that pioneered commission-free trading.
Robinhood opens doors for beginning investors looking to get a starter portfolio launched without paying unnecessary fees and losing money before they even jump in. Experts designed this platform with beginners in mind.
It is meant to be the simplest trading platform out there. As a result, intermediate to advanced traders often find this platform to be lacking when it comes to research tools, order types and technical indicators. Still, if you are looking for an easy-to-use platform to trade commission free, it is an excellent option.
Before diving in, it is important to understand what stocks and ETFs you can purchase through the Robinhood app. Let's dive in!
What Stocks Does Robinhood Offer?
With Robinhood you can make your money work for you through a variety of assets that you can invest in.
Robinhood will facilitate your investment in more than 5,000 stocks with Robinhood Financial, including most U.S. equities and Exchange Traded Funds (ETFs) listed on U.S. exchanges NASDAQ and NYSE.
What's more, they now offer options trading and access to over 650 global stocks through American Depositary Receipts (ADRs).
Robinhood Financial currently supports the following assets:
Major Exchange-Listed Stocks and ETFs
Options Contracts for U.S. Exchange-Listed Stocks and ETFs
ADRs for over 650 Globally-Listed Companies
However, Robinhood Financial currently does not support the following assets:
Foreign-Domiciled stocks
Select OTC Equities
Preferred Stocks
Tracking Stocks
Mutual Funds
Bonds and Fixed-Income Trading
Foreign Exchanges
More About Robinhood
Robinhood is an easy to use, beginner friendly investing platform. It offers free pre-market and even extended hours trading.
On the flipside, it is limited in the research tools and data the app makes available to investors. It currently does not have any sign-up incentives. The app only supports basic order types. What's more, they do not offer retirement accounts, which many of its competitors do make available.
If you have a Robinhood Gold account, you'll gain the additional feature of margin trading, but this is best left to more advanced traders.
Robinhood Gold
Robinhood Gold, a premium trading platform, gives you the advantage of a number of different features, and the app designers recently updated what is offered. It gives you new access to higher-level research, more trades allowed daily, and margin accounts for a small monthly fee.
Robinhood Gold also puts more professional research front and center. You can make more informed decisions with in-depth research reports from Morningstar. These reports are available on more than 1,500 stocks and the researchers update them frequently to follow important company events.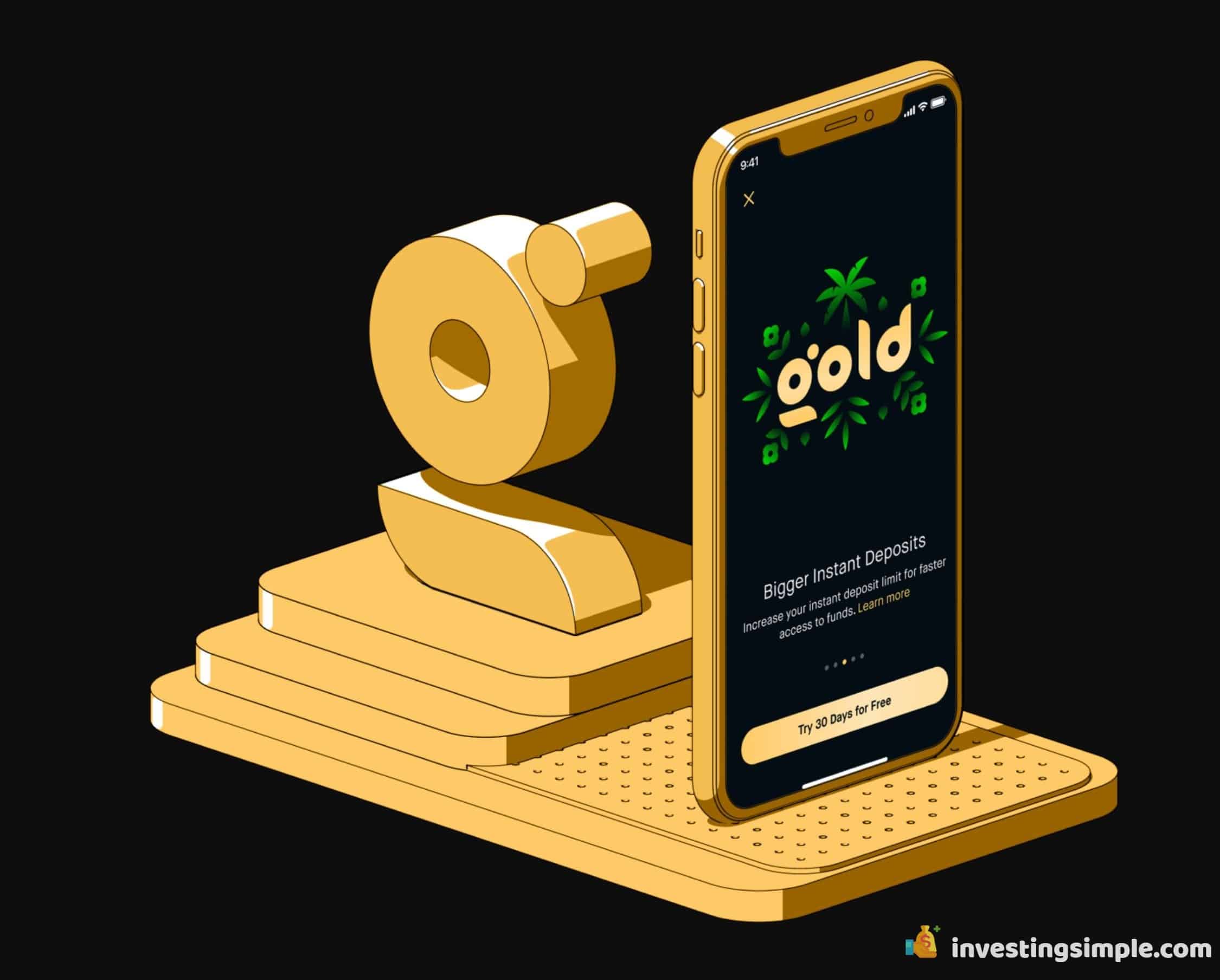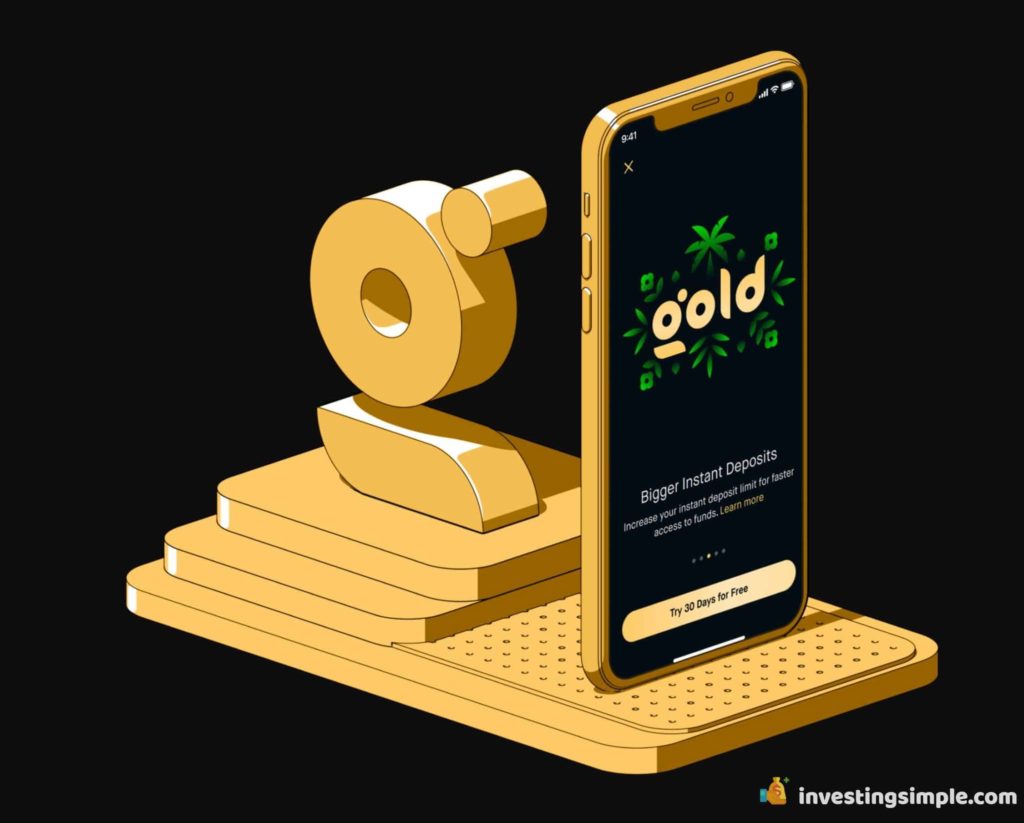 What Does Robinhood Gold Cost?
For $5 a month, you get add the Robinhood Gold premium features, and your first $1,000 of margin is included. You will be charged $5 every 30 days at the beginning of your billing cycle.
If you use more than $1,000 of margin, you'll pay 5% yearly interest on the amount you use above $1,000. They calculate your interest daily and charge your account at the end of each billing cycle.
Conclusion
The Robinhood investing platform offers major stocks and ETFs listed on the NYSE and NASDAQ.
You will also find ADRs of foreign companies available to trade as well. You will not find OTC/Pink Sheets a.k.a. "penny stocks."