Robinhood, the popular investing app, has become a household name over the past few years.
The company's innovative approach to investing has attracted millions of users, and its platform has disrupted the traditional brokerage industry.
One question that often comes up is how many users does Robinhood have?
In this article, we will look at the most recent figures from the company's Q4 2022 earnings report to answer this question.
Limited Time: Robinhood 1% Transfer Bonus
If you transfer an existing brokerage account to Robinhood through December 8th, 2023, you can get an Unlimited 1% Transfer Bonus.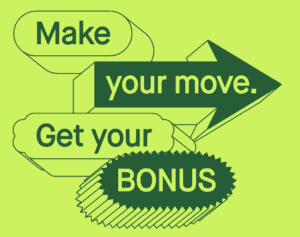 For example, if you transferred a brokerage account worth $50,000 - that would be a bonus of $500.
In addition, Robinhood offers a free stock for new users as well as a 1% IRA match for retirement accounts.
Net Cumulative Funded Accounts
According to the earnings report, Robinhood's net cumulative funded accounts increased by approximately 50 thousand sequentially to 23.0 million.
This figure represents the total number of accounts that have been funded since the company's inception.
It is worth noting that this number includes both active and inactive accounts, as well as accounts that may have been closed or inactive for various reasons.
Monthly Active Users
Another metric that is often used to gauge the popularity of investing apps is monthly active users (MAU).
Robinhood's MAU decreased by 0.8 million sequentially to 11.4 million in Q4 2022.
This decrease was attributed to customers navigating the volatile market environment during that period.
While a decrease in MAU may raise concerns for some investors, it is important to note that Robinhood still has a significant user base of over 11 million active users.
It is worth noting that the number of users does not necessarily equate to profitability for the company.
While a large user base can be an indicator of potential revenue, it does not guarantee profitability.
Final Thoughts
In conclusion, Robinhood had 23.0 million net cumulative funded accounts and 11.4 million monthly active users as of Q4 2022.
While the decrease in MAU may raise concerns, it is important to consider the volatile market environment during that period.
As with any investing app, it is important to consider a variety of factors beyond user numbers when evaluating the potential for investment.
Don't forget to grab your free stock worth up to $200 from Robinhood today!