Whether you are a small investor trying to get some skin in the game or a well-seasoned veteran, picking the right broker is the first step to any investment plan. It is crucial to get off on the right foot, and this article will aim to break down a few of the largest players in the online brokerage space.
In this review, we will be going over the important features, fees, pros, and cons of Robinhood and Charles Schwab, two of the most well-regarded and popular online brokers for you to choose from.
Robinhood vs Charles Schwab: Summary 
Both Robinhood and Schwab offer high-quality services at competitive prices 
Robinhood focuses more on trading in the stock market and providing low commission choices across stocks, ETFs, and options
Schwab offers a more diverse array of accounts for you to choose from (Robinhood only offers a taxable or margin account)
Schwab has a longer track record than Robinhood which is a newer trading app
Robinhood's mobile application won a recent Google Play Award
Robinhood is offering a stock referral program where you get a free stock when you sign up and more stocks when you invite friends
Schwab offers a tactical trading platform for technical charting and trend analysis
Robinhood is geared towards beginners
Robinhood allows investors to purchase Bitcoin and other cryptos
Both have no trading commissions (for stocks and ETFs) and no account minimums
What Is Robinhood?
Robinhood is an online broker based out of Menlo Park, California. It offers a large menu of investment services and products. The company pioneered commission-free trading and their rapid success forced industry titans like Charles Schwab to follow suit and drop their commissions.
The app was clearly designed with Millennials and Gen Z in mind as evidenced by the minimalist design and gamification of investing.
Robinhood Mission
Robinhood's online brokerage service and easy-to-use mobile platform will make it both easy and affordable for you to access top-quality investment services. The company's mission is simple: to break down the barriers to entry for all market participants.
Robinhood can do this by offering cheap, simple, and effective services.
Services Offered
Robinhood offers stocks, ETFs, cryptocurrency, and options as part of its competitive services. And better yet, Robinhood will offer these securities at no extra cost to you! You may wonder how this is possible. It's all through the impressive online brokerage features.
Robinhood does make money, but it is in less conventional ways than what most brokerages do.
Since launching in March of 2015, the app has paved the way for dozens of investing apps to follow suit and offer specific features to investors for low-to-no cost.
Robinhood Features 
That's just the beginning, what really sets Robinhood apart from the other brokerages on the market is their unique feature set.
Zero-Commission Trading
Today it can be easy to forget that we actually used to have to pay commissions every time we wanted to buy or sell a stock. These days are largely behind us thanks to Robinhood.
You enjoy the luxury of keeping costs low while trading the 1000's of different securities that Robinhood offers. Not to mention you can enjoy trading on an award-winning mobile application.
Robinhood App
Robinhood's app is offered on both the IOS App store and the Google Play store.
It is 100% free to download and, speaking especially from personal experience, is very beginner-friendly. It took much of the complexity out of investing when I began using the app in 2018 and still provides the seamless beginner-friendly experience that won it the Google Play Award recently for best use of material design.
$0 Account Minimum
If you are a small investor, Robinhood's $0 account minimum may stand out as an attractive feature of its online brokerage account.
Big or small, Robinhood is fully welcoming of all sizes of users. However, why start at zero when you can use a friend's referral code to receive a free stock upon opening a brokerage account. A free stock? Worth how much? What company? How does it work? All very important questions that deserve answers that will be addressed below.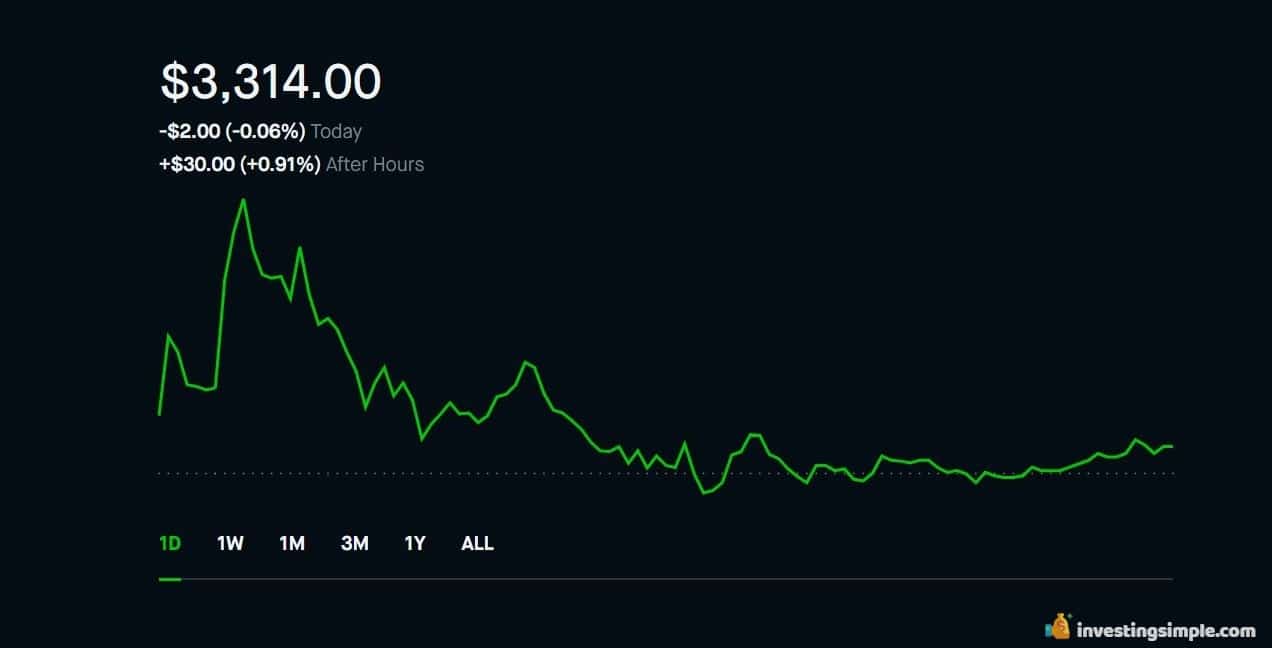 Robinhood Stock Referral Program
When signing up for a Robinhood account with our link, you will receive a free stock when your account gets approved.
These stocks are chosen from Robinhood's extensive inventory of securities that it holds. According to the Robinhood's website, stocks are valued anywhere between $2.50 and $200.
Robinhood also notes that there is a 98% chance that you will receive a stock that is worth between $2.50 and $10.00. Therefore, while the odds are low that you will hit the jackpot on a $200 stock, the chances of you receiving a $5 stock are high: not a bad start to your new brokerage account.
You'll also get a unique link when you sign up that you can give to your friends so that both of you will get a free stock when they sign up.
Other Free Stock Market Promotions
Fractional Shares
Robinhood's fractional shares initiative allows you to buy fragments of a company's stock if you cannot afford it or only want to allocate a smaller percentage of money toward it.
For example, let's take a company like Amazon. It is currently trading at $3,138 per share. However, with Robinhood, you can buy shares of Amazon in $1 increments. This is great for beginner investors looking to build a diversified portfolio on a budget.
Dividend Reinvestment Plan
If you're a long-term investor looking to take advantage of compound interest, a dividend reinvestment plan or DRIP can allow you to do just that.
With a DRIP, you can set up your dividends to be automatically used to buy more shares of the underlying company. For example, if Apple pays you a $5 dividend, Robinhood will automatically use it to buy $5 worth of Apple Stock if you enable the DRIP.
This is an effective strategy to make sure you're not sitting on too much cash and the majority of your portfolio is put to work for you.
Recurring Investments
For investors that follow the advice of Warren Buffet and practice dollar-cost-averaging, the ability to set up recurring investments will likely make your life easier.
Robinhood now allows investors to set up their Robinhood account to automatically purchase shares for you on a schedule that you choose. So if you wanted to buy $100 worth of Amazon every week, you could set up your Robinhood to automatically pull $100 from your checking account and invest it in Amazon every Monday.
Long-term investors will likely find this feature useful for automating more of their investments.

Cash Management
Robinhood Cash Management provides a great solution to earning interest on uninvested cash in your brokerage account. This is something to take note of if you are a patient investor and often have a lot of cash lying around in your brokerage account as you wait for the right opportunities to test the waters.
The account also provides a debit card you can use to spend money directly from your Robinhood account if you'd prefer to keep all of your finances in the same place.
Robinhood Gold
Robinhood Gold is a monthly paid service starting at $5 per month that gives you access to features that are not offered in the normal Robinhood brokerage account.
Margin trading, investment research, and extended trading hours are some of the most notable features supplied to Robinhood Gold members. However, these features do not come free and a monthly fee will be billed to you for investing in this account.
Check out the "Robinhood Fees" section for more information regarding fees on Gold accounts.
Customer Support
If there was one aspect of Robinhood that lacks, it would be its customer support.
With a track record of unresponsiveness and limited access to actual representatives, Robinhood's customer support can be easily deemed as difficult to deal with. With this being said, the company still has an extensive FAQ page on its website that should do a good job of answering the most basic questions you may have.
Robinhood Fees
While many of Robinhood's features can be accessed free of charge, Robinhood still needs to make money some way. It does this in part by adding fees on certain features that it provides.
Robinhood Gold
If you are a a Robinhood Gold members, you will be charged a monthly fee of $5 for accessing its exclusive resources and tools. However, if you aren't planning on investing with margin, paying $5 may be unnecessary. If you are looking for these features, the $5 may be well worth it for you. There are no fees on margin as well.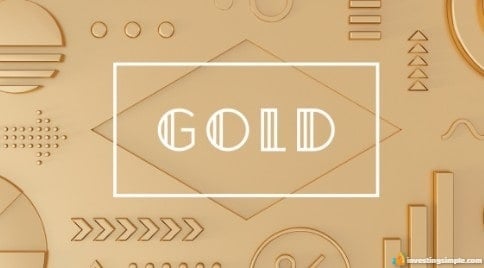 Margin Fees
For Margin associated with the Robinhood Gold account, the first $1,000 that you use is included in the $5 monthly fee.
Remember that this money still needs to be paid back, however. After that, the daily interest rate on margin is calculated as 5% divided by 365 charged monthly. So, the longer you take to pay back margin, the more interest you will pay on it.
Robinhood Pros
Mobile platform is easy to use and makes the investment process easier to traverse commissions on all stock, ETF, and options trades
High interest on all uninvested cash through Robinhood Cash Management Program
No account minimums on individual brokerage accounts
Fractional shares allow smaller accounts the opportunity to invest in higher-priced securities
Dividend reinvestment keeps the majority of your account invested and working for you
No fee on account withdrawals and deposits in and out of brokerage account
FAQ page is extensive and covers most basic questions that you will have
Robinhood Cons 
No ability to sell a stock short (bet against a company)
Some people have said customer support is hard to reach and unresponsive
No tactical charting program for technical analysis
Poor execution prices potentially hinder total returns
Not a robo-advisor, so you have full autonomy over your investments. (This may be good or bad depending on how experienced you are as an investor)
Margin, investment research, and after-hours trading capabilities can only be accessed through Robinhood Gold
What Is Charles Schwab?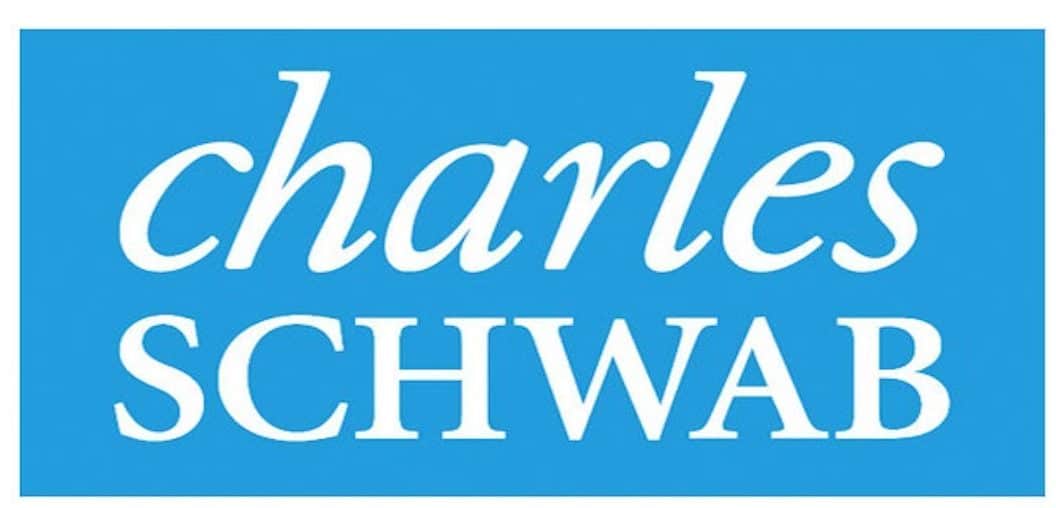 Charles Schwab is an online broker based out of San Francisco, California. Charles Schwab offers different investment products, services, and features to meet all your needs.
Schwab Mission
Schwab has a goal to help you reach yours! To do so, they offer a wide array of services ranging from robo-advisors to retirement accounts.
Services Offered
Schwab offers individual brokerage accounts competitive pricing on stocks, ETFs, and options. They have plenty of other creative features ready for you to explore.
Schwab Features 
Schwab offers several features that make it a key competitor in the online brokerage arena.
Below are some examples:
Schwab One® Brokerage Account
Schwab offers up to ten different investment products ranging from stocks to bonds to mutual funds in its Schwab One® brokerage account. You can access stocks and ETFs with no commission.
However, you will incur small fees for options, mutual funds, and over the phone trades. We'll cover these in the Fees section of this article.
Top-Quality Research
By performing in-house research, Schwab will give you access to its reports by just opening an account with the broker. Clearly, research is very valuable when making an investment decision.
Charles Schwab's free research gives the platform a leg up on that front.
StreetSmart Edge
StreetSmart Edge is Schwab's downloadable technical charting platform. Schwab's StreetSmart Edge platform lets you to mark up charts, analyze trends, and gain an upper-hand when deciding to make trades.
Retirement Accounts
Schwab offers Roth IRA, Traditional IRA, and several other retirement accounts.
High Yield Investor Savings® Account
Schwab offers a lower rate than Robinhood's Cash Management Program, clocking in at 0.05% yield on clients' savings. This money is FDIC-Insured.
Schwab Intelligent Portfolios
If you are a beginner to investing and think that a Robo advisor may suit your needs best, Schwab has you covered. Through its full-service Robo advisor, Schwab will build, monitor, automatically rebalance, and diversify your portfolio across multiple asset classes.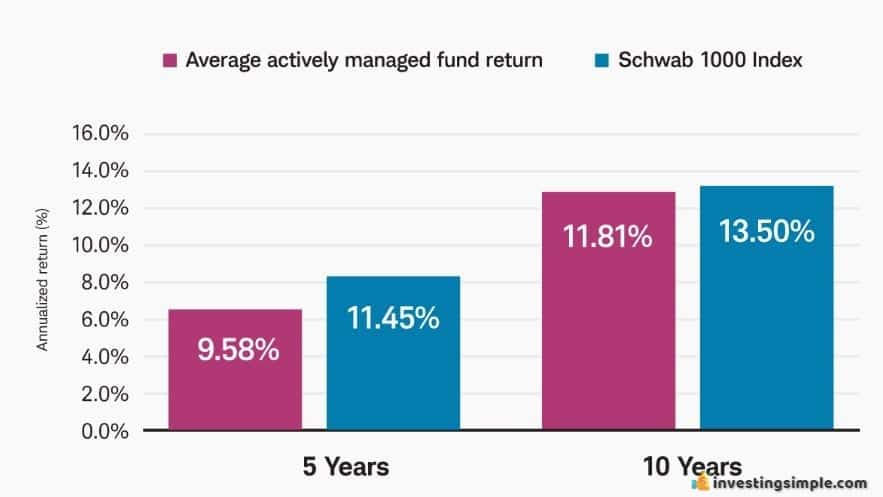 Complete a short questionnaire to establish your goals, risk tolerance, and timeline
Experts will choose a diversified portfolio of ETFs for you
Let the robo-advising do the rest of the work as your portfolio automatically rebalances
Want to find the best robo-advisor for you?
We put together a free comparison table that analyzes all of the top robo-advisors available today. This guide will help you compare the features and benefits of each side by side.
Get The Guide
Customer Support
Schwab has a fantastic track record of providing top-quality customer support. Offering support 24/7, Schwab is acting on its "client first" policy by keeping live representatives on call if you have any pressing questions regarding all parts of your Schwab experience.
Schwab also employs thousands of financial advisors so if you decide that your financial situation has risen to the level of needing additional support, you'll be able to get connected with a local financial advisor and make a plan.
Schwab Fees 
With all of these high-quality features offered through Schwab, there are some fees that the company still charges on some of its products.
Option Fees
There is a $0.65 price per contract for options trades, which makes Schwab more expensive in this category than Robinhood. This does not mean that Robinhood is the better choice hands down, however. It's up to you to decide which is a better fit, because cheaper doesn't always mean better!
Mutual Fund Fees
Schwab charges up to $49.95 on mutual funds. Since Robinhood doesn't offer mutual funds, it is hard to draw a comparison between the two online brokers. However, other online brokers may offer cheaper rates if this number is steep for you .
Schwab Intelligent Portfolios Account Minimums
Schwab requires between a $5,000 minimum for the most basic Robo-advisor, and a $25,000 minimum for their premium Robo-advisor. However for the premium Robo-advisor, Schwab charges a one-time planning fee of $300 and you will pay a $30 per month advisory fee after that.

Schwab Pros 
No commission on stocks and ETFs offered through individual brokerage account
Wide range of accounts to meet most of your investment needs
24/7 client service offered and live representatives
Diverse array of retirement accounts offered
Long track record of consistent, positive results
Robo-advisor to automatically invest, rebalance, and achieve optimal diversification
Technical trading platform offered for charting and trend analysis
Ability to short stocks  
In-house research capabilities
Schwab Cons 
High mutual fund commission expenses  
$0.65 contract fee on all option trades
High account minimums on Schwab Intelligent Portfolios
Commission charged on over the phone trades on stocks and ETFs
The Final Verdict: Robinhood vs Charles Schwab
Both Robinhood and Charles Schwab offer high-quality services at competitive prices. The real question comes down to what you are looking for in an online broker.
If you are looking to trade options and cryptos more than stocks and ETFs, Robinhood may be a better choice. It has commission-free options capabilities compared to Schwab's commission-based fee system. Schwab has many retirement accounts and valuable robo-advising. This could make it your best bet if you want to save for the future and have an automated portfolio.
Schwab's physical branch locations could also be a plus for some investors who would appreciate the ability to walk in and talk to a financial professional about their investments. Robinhood is 100% online which allows them to pay a higher APY on uninvested cash, but they are not able to provide the personalized service that Charles Shwab can.
Most importantly, it is about where you see yourself fitting in. Both online brokers offer many different bells and whistles, but each have their own specialties. Take a close look at both areas of expertise and make a smart decision about what suits you. Then, take action!
I hope this article brought you up to speed on the key differences between these popular brokerages! If you have any questions regarding Robinhood or Charles Schwab please feel free to leave a comment on this post.
Keep Reading: