You've probably heard how important it is to save, invest, and keep track of your finances in life.
Well, the first step to accomplishing these goals is to find the right broker. And with so many different online brokers available to choose from, it can be a very difficult task especially if you are new or just getting on your feet financially.
That is why I will be breaking down two popular brokerage services known as SoFi and Robinhood, to give you the rundown on the features, fees, pros, and cons of each broker.
Whether you are interested in saving for retirement, investing in stocks, or socking away money for that dream vaca, each of these brokers are unique in what they offer. Let's take a closer look!
Summary
SoFi has a wider variety of accounts

and features than Robinhood, especially when it comes to loans

SoFi offers

automated investing

to rebalance, reinvest, and finance your investment goals

Robinhood focuses primarily on the stock market

and has more competitive investment features for active investors than SoFi

Both brokers require

no account minimums

or fees when you open an account

Robinhood Cash Management lets you earn high interest

through the online savings account

Both have

mobile apps

that are beginner-friendly and easy to understand

Robinhood and SoFi both offer

fractional shares

so you can buy into even the priciest stocks and ETFs

Robinhood has commission free Crypto trading while SoFi charges for this
SoFi does not offer options trading, while Robinhood does commission free
Robinhood offers new users a free stock when they sign up
What Is SoFi?
SoFi is committed to being a one-stop-shop for all your financial needs.
As a business built on a foundation of success and integrity, SoFi's mission is to be the most reliable broker and company that you can turn to for any service. From investing to saving for retirement to student loans, SoFi was designed to be there for you.
SoFi Services Offered
Now, what do I mean by a one-stop-shop exactly?
SoFi offers a wide variety of services that can strategically position your money. From private student loans, to automated investing, to homeowner's insurance, SoFi has all of the main features of a bank all in one place.
And what's even better, all of these features can be accessed on the company's digital platform and mobile application!
Features
SoFi can accomplish all of these top quality characteristics through the extensive array of features on its platform. You name it, SoFi probably has it. Let's take a look at some of the most important features of the platform.
Mobile App
SoFi is ranked overall at #126 on the App Store which should tell you something about how well regarded it is. The SoFi app lays out important features and tools in a way that is easy to understand, even for newcomers to managing their finances and trying to grow their net worth.
$0 Commissions
SoFi believes that you should not have to pay to invest! 
So it guarantees no extra fees or commissions when you execute a trade on one of the many stocks or ETFs that it offers. This move to cut extra fees shows they are catering to the needs of SoFi members. Basically, you will get access to cheap and reliable services. 
However, do keep in mind they charge a mark up of 1.25% on each crypto transaction. 
Automated Investing
SoFi's automated investing feature takes the stress of picking individual stocks and ETFs out of the equation.
SoFi will take a close look at your goals, whether they are to save for retirement, buy a new vehicle or sock money away for your first house.
Then, it will automatically build a portfolio of securities that matches your risk tolerance. SoFi wants you to reach those goals and fulfill your aspirations, so it automatically rebalances your portfolio and makes sure you are well-diversified across a vast array of investment products.
Stock Bits
Interested in buying shares of expensive companies such as Amazon or Google, but don't have the money to make those trades?
SoFi has you covered. Stock Bits is a feature that lets you buy small percentages of stocks and ETFs. When you do this, you can earn a proportional return depending on the performance of the security.
This means you can invest in the largest and most expensive companies with as little as $1!
SoFi Crypto
If you are interested in Cryptocurrencies like Bitcoin, Ethereum, and Litecoin, SoFi may be a good choice for you.
Cryptocurrency can be traded 24/7 on SoFi's platform and lumped into traditional investment portfolios. With the capability to buy stocks, ETFs, and cryptocurrencies, SoFi makes it possible to create a diverse portfolio spread out among various asset classes.
SoFi does charge a fee for this crypto trading service.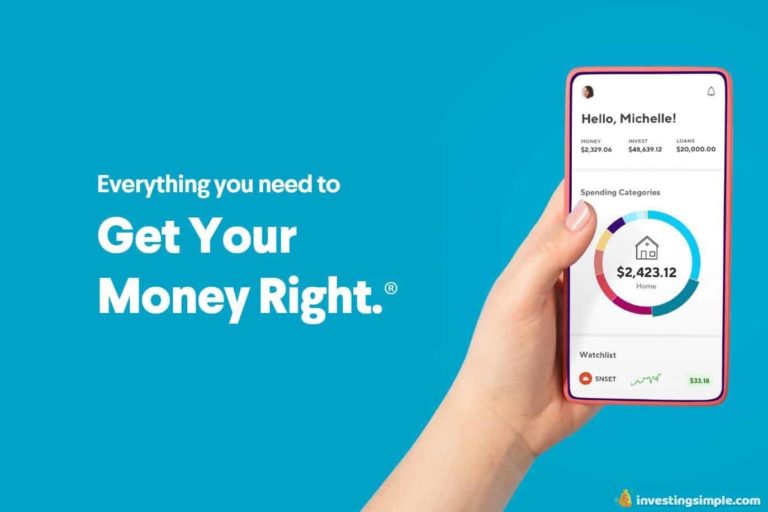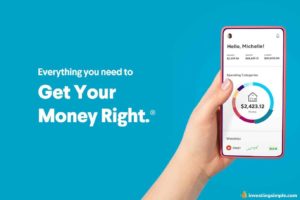 SoFi Pros
$0 commission

 on all stock and ETF trades

No extra fees or account minimums associated with opening any SoFi account

Access to a

wide variety of accounts

, offering up many different options for you to take a look at 

Mobile app

to simplify all of the features that SoFi offers

Application to apply for a SoFi account is completely online and can be

set up in minutes
Automated investing

that takes into account your risk tolerance and ultimate investment goals
SoFi Cons
What Is Robinhood?
I'm sure you have heard of this popular online brokerage app.
Robinhood has been splashed all over the headlines and acts like a magnet to attract new investors into the market. While highly publicized, you may not have a full understanding of Robinhood's mission and features.
Let's take a closer look now.
Robinhood's Mission
Robinhood's mission is to make the financial markets accessible to all. The company specializes in investing, specifically in the stock market, and has developed a highly acclaimed and recognizable mobile app to supplement its top-notch investment features.
Robinhood Features
Robinhood's features are widely recognized for competitive pricing and reliability. For example, its mobile app has received many awards over the years for being simple and effective.
And no doubt, there are more accolades in Robinhood's future!
Mobile App
Like SoFi, you can download Robinhood's app on either the Google Play or Apple Store depending if you are an Android or iPhone user.
If you are looking for an easy to follow, beginner-friendly app for investing, Robinhood may be a great starting point.
When I started out investing, Robinhood was the first app that I downloaded, and it definitely made the investment process simpler to navigate. And if you can't take it from me, look back to 2015 when the Robinhood app won the Google Play Award!
$0 Commission Fees
Robinhood offers $0 trading fees for all stocks, options, crypto and ETFs. 
Cash Management
Robinhood Cash Management is a unique feature that lets you earn high interest on all uninvested money that you move into your savings account?
This is especially attractive for people who know how to be patient and wait for the right opportunity to get into the market. 


Robinhood Fractional Shares
You can now buy percentages of shares on Robinhood and invest in some of the largest and most expensive companies listed on the market!
Like SoFi's Stock Bits feature, Robinhood lets you buy fractions of companies and receive the proportional returns based on stock movements.
For example, if you are interested in buying a stock that costs $100, but only have $10, you can buy 1/10 of a share and receive all of the stock appreciation gains/dividends on that 10% ownership.
Not a bad deal, especially if you want a piece of pricy names Amazon and Google.
Robinhood Gold
Robinhood Gold members gain access to the typical features in a normal Robinhood account with additional research and margin capabilities.
These extra features come with a price, and will be covered in the "Robinhood Fees" section below.
Robinhood Fees
While Robinhood does keep its costs to a minimum for its users, there are still some fees associated with margin and its Robinhood Gold Account.
Robinhood Gold Account Fee
There is a fixed $5 monthly fee for Robinhood Gold accounts.
A Robinhood Gold account may be worth it for someone who is looking for both high-quality research and also marginal trading through Robinhood.
Marginal Interest Fees
Investing on margin is when you borrow money from your broker to finance your investments. Interest payments made for the investor go back to Robinhood on that cash borrowed.
With Robinhood Gold, you can take out $1,000 of margin with no interest payment needed.
However, after that $1,000 minimum, you will be charged a 5% yearly interest fee. Be careful when investing on margin as it can be very risky without knowing your way around.
Robinhood Pros
$0 commissions on all stocks, ETFs, crypto and options

 

Award-winning mobile application

simplifies the investment process

No account minimums,

deposit, or withdrawal fees

You can take out

$1,000 of margin

on Robinhood Gold with ease

FDIC insurance backs up to

$1.25 million in cash for savings account
Robinhood Cons
Margin can only be accessed on

Robinhood Gold Accounts
Limited amount of accounts offered compared to SoFi
No ability to "short" a security

(bet on the price going down)

No automated investing service offered

Research is limited without paying the

$5 monthly fee for Robinhood Gold 
SoFi vs Robinhood: The Final Verdict
Now that we have outlined the features, fees, pros, and cons of both Robinhood and SoFi, it's time to come to a final decision on which online broker is best. It is safe to say that both SoFi and Robinhood have exceptional features but to keep it short, it all depends on you.
Are you looking for a full service financial company that will offer you student loans, mortgages, refinancing options, and automated investing? If so, then SoFi may be a great fit for you.
If you are more interested specifically in the stock market and using all of Robinhood's top of the market investing features, it may be a better choice.
Regardless of SoFi and Robinhood, it is safe to say that both brokers have very outstanding features that make each unique. Only you can choose what's best for your goals and financial future. I hope this article will help steer you in the right direction on your path to financial success!
Best Free Stock Promotions
Keep Reading: