Looking to get involved in the financial markets? Right now is a great time to take the first step!
Step one is to get up to speed on what brokerage platforms are out there for you when you're ready to dip your toes into the water and start investing. 
There are tons of options available, each with its own strengths and a few weaknesses. In this article, I will review two of the most popular options; Robinhood and Vanguard. 
Both online brokers are leading competitors in the field. Let's take a close look at the pros, cons, fees, and important features of both platforms. 
Summary
Robinhood offers a zero commission options trading on its platform 
Robinhood has an award-winning mobile application that recently earned the Google Play Award  

You can choose from several types of accounts depending on what you want to achieve with Vanguard

Robinhood is limited to a taxable account and margin account, no retirement

The Vanguard platform has been around for far longer than Robinhood and c

urrently has $6.2 trillion assets under management 
Vanguard offers more access to market research and more ways to learn more about the markets than Robinhood 

Both offer customer support, however, Robinhood has been said to be hard to reach in the past 

Vanguard has more fees associated with its accounts than Robinhood does 

Vanguard does not have a sign up incentive
Robinhood offers new users a free stock when they sign up for a brokerage account
What Is Robinhood?
Robinhood is a very popular online brokerage service that is headquartered in Menlo Park, California. The company is highly regarded for its easy-to-use mobile application. The app offers commission-free trading for you to jump into in the market.
Robinhood's Mission 
Robinhood's main goal is to open up the financial markets whether you're wealthy (lucky you!) or just have a small amount to invest. They achieve this by keeping costs low, which is a great deal for investors both big and small.
Robinhood Features
Zero Account Minimum 
Believe it or not, it doesn't cost a penny to open a brokerage account with Robinhood!
This zero account minimum policy is a key factor why the platform is among the top apps and appeals to so many people. It goes along with the company's mission of opening the door for everyone that wants to get into the financial markets.
Zero Commissions
But wait, there's more good news! Along with the zero account minimum, Robinhood takes zero commissions! 
This applies not only to stocks, but also ETFs, crypto and options on the mobile application. Speaking of apps, the company offers a fantastic mobile application.  
Mobile Application 
Here's more proof of Robinhood's strengths: the app recently won the Google Play Award.
What's more, I can speak from personal experience. Robinhood's mobile app is easy to figure out for even the most novice investors. I found it to be user-friendly way and also easy to follow. It was my first experience getting into the game, and as a newbie, Robinhood worked very well for me!
Robinhood Investments
Stocks 
Robinhood offers over 5,000 of different stocks for you to choose from. From large-cap names such as Amazon, Google, and Apple, to the smallest biotech names, Robinhood can cover all demographics of companies you may be looking for. 
They also offer numerous penny stocks.
ETFs 
Robinhood offers ETFs as well. An ETF is a pooled investment, bundling multiple securities together to align with a certain index, sector, or specific field of interest.
There are ETFs for the main sectors in the market such as healthcare, technology, industrials, and Robinhood offer options for all of these. And again, let's not forget the zero commissions! 
Options 
Robinhood offers options trading on its platform. What is an option you may ask? Options give you (the trader) the right but not the obligation to buy or sell a security at a certain price. They are important investment tools to hedge your risk in the market, but are complex. 
Crypto
For those looking to get into the world of cryptocurrencies, you can trade a limited number of digital currencies on the app.
Cash Management 
Robinhood Cash Management is a program that automatically lets you earn competitive interest rates on uninvested money in your account. 
Stock Referral Program 
Robinhood's versatility and affordability seems almost too good to be true, but its stock referral program only makes it better.
First of all, when you sign up, you will get a completely free stock.
Then, invite friends to earn more free stocks!
The free stock is valued anywhere between $2.50 and $200. There's a 98% chance of the stock will be valued between $2.50 and $10.00. And you can hold onto the free stocks for the long run, or turn around and instantly sell. It is all your choice! 
Customer Support 
If there was one specific area that Robinhood lacks in comparison to competitors, it would be in its customer support category. Due to the massive influx into retail trading platforms, Robinhood has a lot of customers to deal with every single day.
Navigating to the FAQ page may be the best bet compared to the "submit a question" feature on its website, which may take longer than expected to hear back from. 
Robinhood Fees 
Robinhood Gold
One main way that Robinhood makes money is through its fees that are offered through the Robinhood Gold account. This account, which allows increased access to market after-hours trading and research, charges members a $5 per month fee.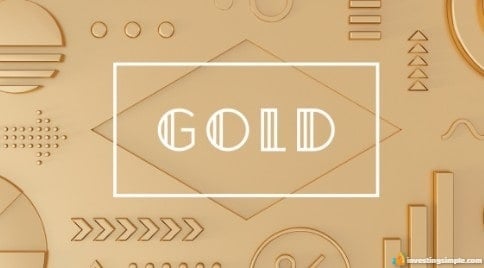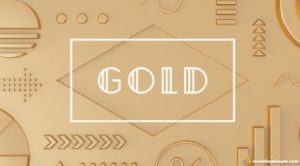 Margin Expenses 
Fees can also be associated with Robinhood's marginal interest charged on gold members who want to access lines of credit from the online broker. These fees are billed at the end of every month and deducted directly from the account's cash balance. 
Robinhood Pros 
Zero commissions on Stock, ETF, Crypto and Option trading 
No account minimum policy on all brokerage accounts 
Cash management program gives high-interest accrual on uninvested money 
Stock referral program hands out free stock when signing up 
Beginner-friendly mobile app makes it easy for newcomers to make transactions 
No fee for deposits and withdrawals in and out of  your accounts 
Robinhood Gold allows access to margin trading  
Robinhood Cons 
Limited account types make it hard to solve everyone's personal saving needs 
Customer service could be hard to reach 
Research and margin trading can only be accessed through Robinhood Gold 
No automated/digital advisor, so you will have to make your own investment decisions 
There is no ability to short a security (bet that it drops in price), only the ability to buy 
Robinhood does not offer a tactical charting platform  
What Is Vanguard?
Vanguard is another investment advisor with exceptional online brokerage services. The advisor is based out of Malvern, Pennsylvania, and currently has $6.2 trillion in assets under management. The company specializes mainly in mutual funds and ETFs that are key to its popularity.

Vanguard Mission 
Similar to Robinhood, Vanguard is working hard to level the playing field for all investors. Their goal is to treat every client fairly to set them up for future investment success. 
Vanguard Services Offered 
As the largest provider of mutual funds and the second-largest provider of ETFs in the world, Vanguard is a great option for people who want to get involved in these types of securities. They offer several types of accounts on its platform as well. 
Vanguard Features
Commission-Free ETFs and Stocks 
You will pay zero commissions when you make trades online through Vanguard's brokerage account. This feature only holds true for online trade execution, as there is a $20 commission expense for over the phone execution.  
Bonds 
Unlike Robinhood, Vanguard offers fixed income (bond) options through its brokerage account. You can choose from US treasuries (10-year/2-year), corporate bonds, municipal bonds, and others.
Mutual Funds
Mutual Funds are a strong suit of Vanguard as it offers 1000's of funds for you to choose from. They let you to invest in hundreds, and sometimes thousands, of individual stocks and bonds at the same time. This diversification is very important for your investment portfolio and can be achieved through mutual funds.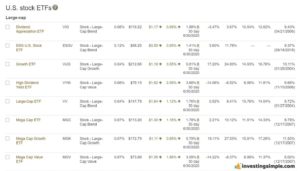 Educational Content 
Vanguard's free educational page on its website is a great spot for new investors. There, you can learn about many key topics such as investment planning, asset allocation, diversification, and the importance of cost when investing. All of these free tools are essential to making you a better investor and provide a stable foundation to build on. 
Digital Advisor
Vanguard Digital Advisor is a robo-advising account type that automatically invests based on your money goals and aspirations. This advisor helps you  reinvest dividends, reallocate investments, and make choices in line with your goals. 
Retirement and Educational Planning
Planning for retirement can seem like far in the future for many of us, but it is essential to plan for your later years early in life. That is why Vanguard feels so strongly about its diverse account types to help you better understand what you will need for a financially sound retirement. Vanguard offers both traditional and Roth IRA accounts, 529 college saving plans, Vanguard 403(b) services, and annuity capabilities. 
Customer Service
Vanguard Client Services can be reached from 8 am to 10 pm EST on business days. The number to reach client services is: 800-662-2739. Talking to a live representative and having a personal experience is a key factor in Vanguard's popularity! 
Vanguard Fees 
Over The Phone Trading 
All trades made over the phone will cost you $20 to execute. If you are someone who has a smaller account and is making smaller trades, I would advise the online option. If you are more intrigued by an actual representative executing your trades, over the phone trading may be a great option for you! 
Fee On Brokerage Account 
Vanguard will apply a $20 annual fixed fee to all accounts below $10,000. If you are above the $10,000 threshold, this fee will not apply to you. You can also eliminate this fee by enrolling in electronic statement delivery.
Simple IRAs/403 (b) plans 
There is a $25 charge for each specific mutual fund that you own in an IRA account. In terms of 403 (b) plans, Vanguard charges $5 per month per participant. The total annual fee adds up to $60 for this feature. 
Vanguard Pros 
Largest provider of mutual funds and the second-largest provider of ETFs 
Over $6 trillion in assets under management adds to this brokerage's long-standing track record 
Digital advising service makes it easy to automate portfolios   
Zero brokerage commissions on online trades for ETFs and stocks 
Exposure into fixed income (bonds) and other types of securities that Robinhood does not offer 
Wide array of accounts offered  for all your investment, savings, and retirement needs 
Vanguard Cons 
Various accounts carry some annual fees  
High fees for mutual fund transactions 
$20 for phone execution of ETFs and stocks 
No online tactical charting platform offered, similar to Robinhood 
The Final Verdict: Robinhood vs Vanguard 
To recap, both Robinhood and Vanguard offer top-notch services for all your investment goals. Robinhood specializes mainly in trading, as it offers zero commissions on all of the securities it offers. Vanguard has more of a focus on mutual funds and ETFs, which are both vital to most investment portfolios. 
In the end, it all comes down to your personal needs. While these online brokers are different and are unique from one in another in their fees, features, pros, and cons, they each have a very similar mission: to lower the bar for entry to all investors, and to level the playing field. 
If you are looking for a sleek and easy to use mobile app, Robinhood is probably your best bet. They pretty much have the most beginner friendly platform out there.
If you are looking to invest passively, especially long term for retirement, that is exactly what Vanguard is designed for.
In my opinion, both of these services are accomplishing just what they set out to do. It is now up to you to see which one fits your goals best. Happy investing!
Keep Reading: