If you're an investor using Robinhood, you may be wondering if wire transfers are supported as a way to move funds into your account.
The short answer is no, Robinhood does not allow wire transfers.
Instead, Robinhood offers several other options to fund your account.
Limited Time: Robinhood 1% Transfer Bonus
If you transfer an existing brokerage account to Robinhood through January 31st 2024, you can get an Unlimited 1% Transfer Bonus.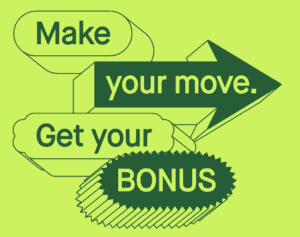 For example, if you transferred a brokerage account worth $50,000 - that would be a bonus of $500.
In addition, Robinhood offers a free stock for new users as well as a 1% IRA match for retirement accounts.
Best Free Stock Promotions
How To Fund Your Robinhood Account
The most common way to transfer funds into your account is by linking your bank account to the Robinhood app.
Once you link your bank account, you can transfer funds by initiating a bank transfer, which usually takes up to five business days to clear.
You will have access to Instant Deposit in the meantime, unless you have a prior restriction in place.
Cash Management
If you are a Cash Management customer, you have a few additional options.
You can direct deposit your paycheck into your account or use your ACH account number and routing number to move funds from an external bank account.
It's important to note that while wire transfers are not supported on Robinhood, the platform offers other features that make it an attractive option for investors.
Final Thoughts
In conclusion, while Robinhood does not support wire transfers, there are several other options available to transfer funds into your account.
By understanding the different funding options available on Robinhood, investors can choose the method that best suits their needs and investment goals.
Don't forget to grab your free stock worth up to $200 from Robinhood today!