Zelle® is a popular payment service that allows users to send and receive money from friends and family through their banking app.
While Zelle® is a convenient option for many people, it's important to know whether you can use it to transfer money to and from your Robinhood account.
Unfortunately, at this time, Robinhood does not support Zelle®.
This means that you cannot send or receive money to or from your Robinhood account using Zelle®.
However, Robinhood offers other ways to transfer funds to your account.
Limited Time: Robinhood 1% Transfer Bonus
If you transfer an existing brokerage account to Robinhood through December 8th, 2023, you can get an Unlimited 1% Transfer Bonus.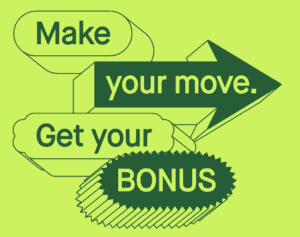 For example, if you transferred a brokerage account worth $50,000 - that would be a bonus of $500.
In addition, Robinhood offers a free stock for new users as well as a 1% IRA match for retirement accounts.
Best Free Stock Promotions
How To Transfer Robinhood Funds
To transfer funds to your bank account from your Robinhood brokerage account, you can follow a few simple steps:
First, go to your Cash tab and select "Transfer."
Then, select "Transfer to Your Bank" and choose the external bank account you want to transfer funds to.
Finally, input the amount you want to transfer and confirm the transaction. Transfers typically take 3-5 business days to complete.
Instant transfer may be offered to your debit card for a fee as well.
Final Thoughts
In conclusion, while you cannot currently use Zelle® to transfer money to and from your Robinhood account, there are other options available.
By understanding the different funding options available on Robinhood, investors can choose the method that best suits their needs and investment goals.
Don't forget to grab your free stock worth up to $200 from Robinhood today!