For Millennials and Gen Z, annual technology upgrades seem like a right of passage. Even those from different generations have become accustomed to seeking out the newest and best technology.
Top brands like Apple continue to drive demand with a world-class technology ecosystem. All the hype is well deserved as Apple raises the bar year after year. 
Although the social ecosystem isn't as strong with Androids, consumers are continuing to demonstrate interest in the newest and best Android systems. Samsung and Google are two of the top competitors hoping to gain your business in 2022. 
Unfortunately there is no such thing as a free lunch. In this case, there is no such thing as a free phone. However, this article will include three unique ways to make sure you can get a new phone in 2022. 
3 Strategies To Get A New Phone
Have you ever had a teacher ask a question and then immediately state that there is no right answer? Saving up for a new phone is the exact same. As long as you successfully obtain the phone, the process isn't as important. 
There are however three successful methods that you can use to secure a new phone in 2022. You can switch phone plans, create a savings plan, or borrow money.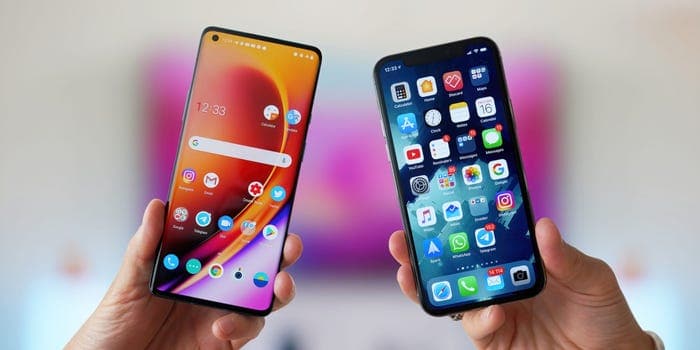 Switch Phone Plans
A common tactic that phone companies use to gather new customers is to offer incentives to switch plans. Typically these incentives can range from discounted rates to massive phone discounts. 
In 2021 it was not uncommon for companies to offer free smartphones for switching over. While this incentive is not typically available for the entire year, it is a deal that is offered multiple times throughout a year. 
One downfall of this incentive is that the user typically does not have as many options when determining what phone to select. Oftentimes the brand is less popular. However, every once in a while there are times where top brands (Apple) have been used in these incentives. 
For this tactic, be ready to snatch up a deal as it becomes available. Not all phone carriers may offer the deal at once so make sure that you are searching often to find the best free deals for the best brands. 
Create A Savings Plan
The second method to get a new phone in 2022 is to create and implement a savings plan. Fortunately, banking companies solved many of the typical savings pain points. 
As an example, companies like Chime and Digit have created savings buckets to help accomplish savings goals.
First, you create different buckets or savings goals that you have in mind. You then delegate a certain amount or percentage of all incoming money (i.e. money from your job) to immediately be dispersed to the bucket. 
The next step is easy, continue to deposit into the account to watch your savings and goals become a reality. 
Of course saving times differ depending on the amount you need to save as well as the percentage of income you allocate to the savings bucket.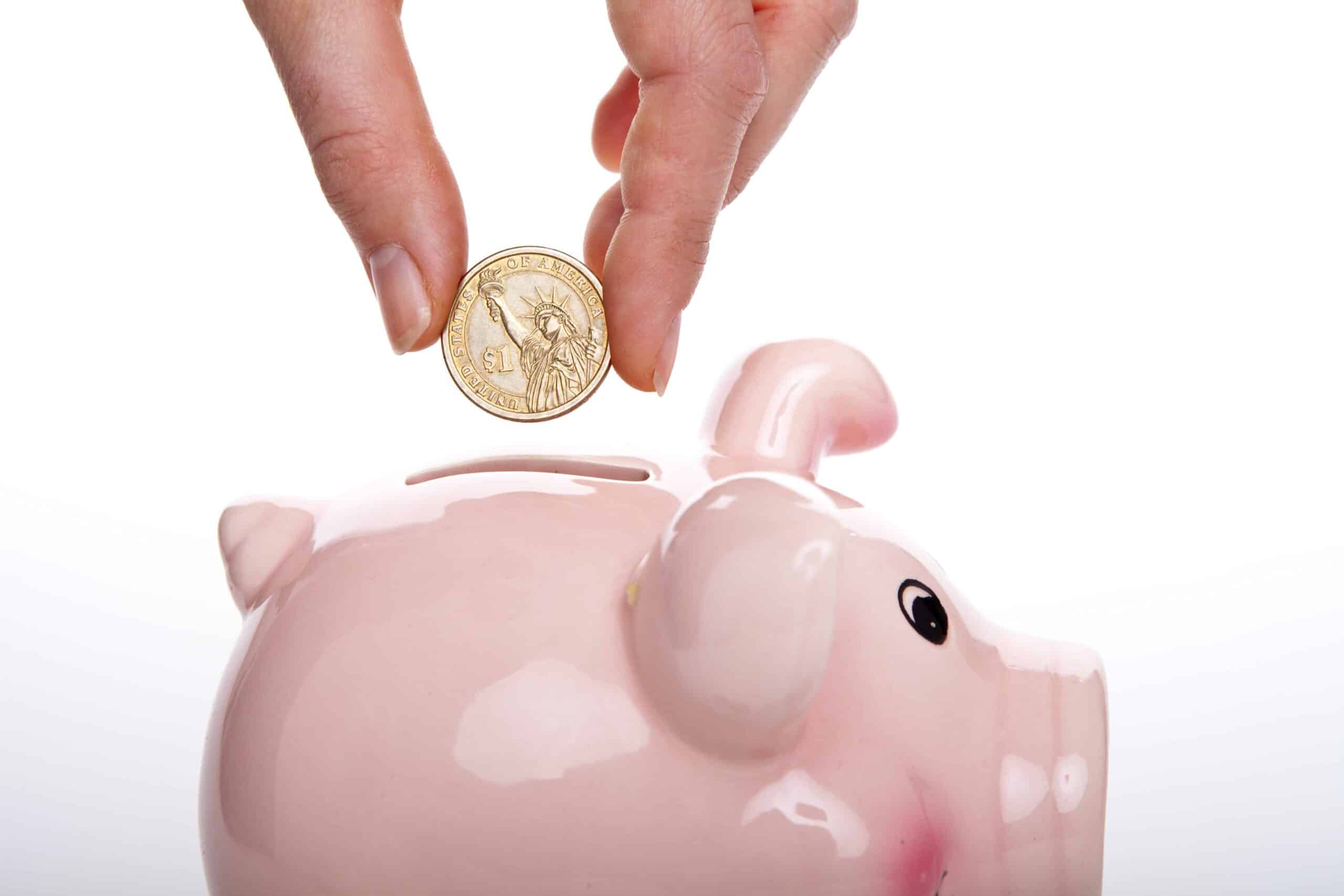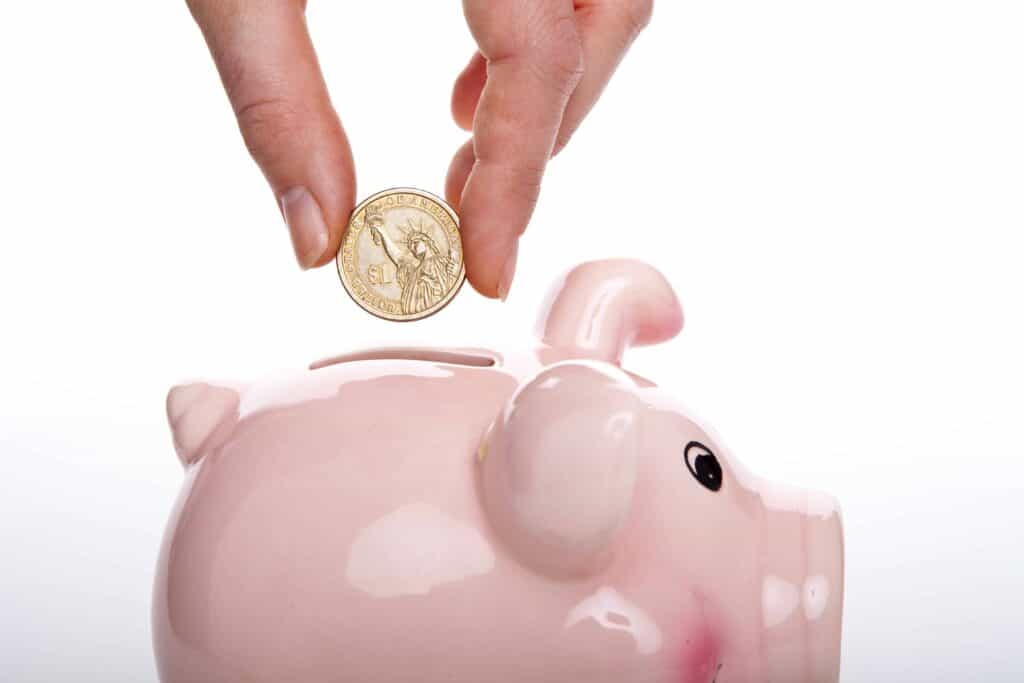 Borrow Money
The third option to get a new phone in 2022 is to borrow money. Since borrowing money has become very common in the phone industry, it is quite simple to achieve. 
Rather than heading to a bank to gather the money, all you need to do is sign up with your phone service provider or a top retailer.
Pros of Borrowing Money For A New Phone
The first benefit of borrowing money is that you don't need to spend the time saving up or diving into cash reserves. Borrowing is simple and allows you to get the new phone immediately. 
Another pro of borrowing money for a new phone is that it can help you build credit. As long as you pay consistently and on time, you can build your credit score. Doing this may result in the ability to use more credit down the line. 
The last pro to highlight is that you may be able to finance (borrow money for) a phone with a 0% interest rate. This is often an incentive that phone companies will offer to get you to purchase a phone. 
In other words, you can pay $0 worth of interest over the term of the agreement. 
Cons of Borrowing Money For A New Phone
On the flip side, borrowing money for a phone may not be right for you. 
First, if you don't have enough money to pay off the phone it may not be a good idea to borrow money. Although borrowing is easy, if you don't have a way to pay off the loan, then it will end up negatively impacting things like your credit score and ability to borrow money in the future. 
Second, the borrowing terms may not be the best at the time you want the new phone. As an example, if you are not looking during a promotional period, then the interest rate may be extremely high. Watch out as that means a portion of your payments are going towards interest rather than principal. 
Lastly, you may also need to sign a new contract with a phone provider. An example of this is that you may sign a two year contract with a phone carrier to pay off the phone. Until those two years are done, you are locked in with that carrier while you are paying off your phone. 
How To Save Up For A New Phone: Final Thoughts
There is no doubt that getting a new phone in 2022 is fun, exciting, and possible!
However, phones are becoming more and more expensive due to rising inflation, supply chain issues, and manufacturing shortages. Because of this, you may be wondering how to get a new phone in 2022. 
While there are no limits to options available, three potential solutions are to switch phone plans during a promotional period, create a savings plan, or borrow money. 
Each of these three suggestions have pros and cons to consider but each will allow you to successfully lock down a new phone in 2022. 
Remember that whatever you decide, make sure that you are in a good financial position before jumping in and getting the newest technology. While phones are cool, it is also important to remember that financial freedom is just as important!