If you're an investor on Robinhood and want to send money to a friend or family member, you might be wondering if it's possible to do so through the platform.
Unfortunately, the short answer is no, Robinhood does not support any type of peer-to-peer payment service, including Zelle®.
However, there are some alternatives available for those who want to transfer funds through Robinhood.
Limited Time: Robinhood 1% Transfer Bonus
If you transfer an existing brokerage account to Robinhood through January 31st 2024, you can get an Unlimited 1% Transfer Bonus.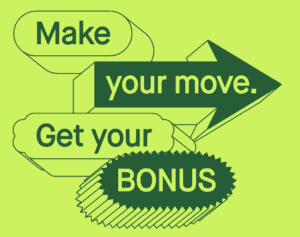 For example, if you transferred a brokerage account worth $50,000 - that would be a bonus of $500.
In addition, Robinhood offers a free stock for new users as well as a 1% IRA match for retirement accounts.
Robinhood Wallet
One option is to use Robinhood Wallet, a non-custodial wallet that allows users to send and receive cryptocurrency.
With Robinhood Wallet, users can send crypto from one wallet to another, making it a potential option for those who want to send funds to someone else.
However, there are risks associated with owning and sending cryptocurrencies that should be fully understood before doing this.
Robinhood Crypto Gift Cards
Another option is to use Robinhood Crypto's Crypto Gifts feature.
This feature allows users to send cryptocurrency as a gift to another person through a special link.
To give a Crypto Gift, users must download the Robinhood app and sign up for Robinhood Crypto.
They must also have uninvested cash in their Robinhood Financial brokerage account to fund the gift.
Once the gift is customized with a design, cryptocurrency, gift amount, and personal message, it can be sent directly to the recipient via the special link.
It's important to note that the recipient of a Crypto Gift must have a Robinhood Crypto account in order to accept the gift.
Additionally, the gift must be accepted within 14 days, or it will expire and the sender will not be charged.
Users can track the status of their gift in the app, and will receive a reminder 5 days before it expires.
Final Thoughts
In conclusion, while Robinhood does not currently support peer-to-peer payments through the platform, there are alternatives available for those who want to transfer funds to others.
Don't forget to grab your free stock worth up to $200 from Robinhood today!