Sofi is a more comprehensive trading application than others typically covered on this platform. Listed loud and proud on the company website is the slogan, "our number one goal is helping our members get their money right."
Sofi Finance, Inc was created in August of 2011 by Stanford business school students. The first move by this newly created company was to introduce student loan refinancing in the Spring of 2012. They were the first company to introduce the refinancing of federal and private student loans. 
A couple years later in 2014 Sofi launched a mortgage offering. Then in 2015, Sofi began offering personal loans and received a $1B funding round (the first US based fintech company to do so). 
In January of 2019, Sofi entered into the bank account and investment platform sphere. These two additional offerings are known today as Sofi Money and Sofi Invest respectively. 
It wasn't long after becoming an investment platform that Sofi surpassed 1 million members (users). Now, in 2022 Sofi has over 4 million members and has funded over 50 billion loans. 
One of the largest recent benefits that has come from this platform is that Sofi is a commission-free trading platform. However, even commission-free trading accounts can have fees! Sofi also has a fee schedule for a lot of the other offerings in the application (i.e. school loans, private loans, and mortgage loans). 
Unfortunately, discovering Sofi's fee schedules for its offerings is quite difficult. A simple Google search will not bring up fee one-pagers that other companies have created. The purpose of this article is to remove the pricing ambiguity and provide you with a clear view on the fees that Sofi charges. 
To learn more about all of the advantages of Sofi, head to our Sofi Summary article. While this article will cover many of the advantages of using Sofi, the main purpose is to cover all of the fees associated with the Sofi Invest aspects within the Sofi platform. 
Sofi Invest Fees

As introduced above, Sofi is a commission-free trading platform. However, there are organizations called SROs or self-regulatory organizations that charge fees on all sell orders regardless of brokerage. 
Sofi is not exempt to these fees and thus passes them along to the customer. Additionally, Sofi has a cryptocurrency offering that does come at a price for investors (which is not uncommon for crypto platforms). 
According to the official Sofi website, there are three main buckets of fees associated with Sofi accounts. The first two buckets are applicable fees to all equity investors while the third bucket is available to investors interested in the cryptocurrency offerings. The three high-level buckets are listed below. 
Regulatory Transaction Fee

Trading Activity Fee

Sofi Crypto Markup Fee
It is crucial to highlight that Sofi is a commission free platform across all investment offerings. These offerings are split by active investing, automated investing, retirement accounts, IPO investing, fractional shares, and ETFs. 
Of course ETFs have expense ratios but that is applicable across the board for all ETF offerings. If your ETF is a Sofi ETF though that expense ratio will go to pay Sofi account managers rather than another organization. 
Regulatory Transaction Fee
The Financial Industry Regulatory Authority, also known as FINRA, is required by law to pay the regulatory transaction fee to the Security and Exchange Commission (SEC). FINRA takes this fee and passes it to its members, including Sofi, who then pass the fees to the customers.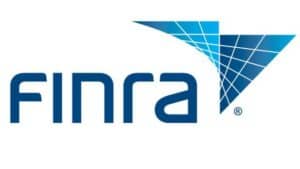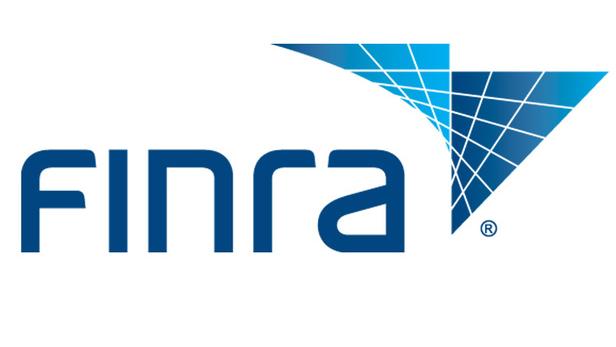 This rate is subject to change throughout the year but is used to pay the government for regulating and supervising the security markets. This fee is to help pay for organizations such as the SEC. 
Luckily this fee only applies to sale orders and is relatively small. For every $1M of sales, the regulatory transaction fee is $5.10. In other words, this fee is 0.00051% of sale orders and is rounded to the nearest penny. 
Trading Activity Fee
The trading activity fee is a little bit different than the regulatory transaction fee. However, there are many similarities between the two fees. 
FINRA charges the trading activity fee to all brokerage firms to help pay for the regulation and supervising brokerage firms. Unlike the regulatory transaction fee, the trading activity fee is determined by the number of shares sold (rather than a percentage of the sale). 
The trading activity fee is $0.00013 for each equity share sold and $0.00218 for each option contract sold. This fee will always be rounded up to the nearest penny and is capped at $6.49 per order execution. 
Sofi Crypto Markup Fee
The final bucket of fees are for Sofi cryptocurrency offerings. These fees do not apply to traditional equity investments with stocks and / or ETFs. 


Just as with traditional equity investments, Sofi remains a commission free trading platform for all cryptocurrency investments. However, Sofi partners with Coinbase to finalize all crypto transactions. Sofi will also proceed to securely store your crypto assets. Unfortunately, Coinbase processing is not commission free and does come at an expense to investors.
First, when an investor purchases cryptocurrency on the Sofi platform, the order is executed through Coinbase. Sofi then charges a 1.25% (rounded up to the nearest penny) markup fee on all buy and sell orders to pay for their services. 
This markup fee is used to cover the costs of facilitating crypto transactions (with Coinbase), storing crypto, and generating revenue for the Sofi platform. 
Below is an example of how a crypto markup fee works. 
Assume the current market price for cryptocurrency ABC is $100. You decide to purchase $100 worth of ABC. Applying Sofi's 1.25% markup, Coinbase executes your order for ABC at a price of $101.25. You will then own marginally less than 1 full ABC given the markup.
Sofi Fees: Final Thoughts
Sofi has really grown to meet the increasing demands of the retail investor. After starting out as a lender, Sofi has expanded to provide numerous equity investment offerings and cryptocurrency offerings. Sofi has also found extreme success by being one of the commission-free trading platforms.
As this article discussed, even commission-free trading platforms have fees that they pass along to customers. However, it is important to recognize that many of these fees are originating from entities outside of Sofi. In other words, they are common fees among all investing platforms. 
As a quick recap, the three buckets of fees are shown below. 
Regulatory Transaction Fee

Trading Activity Fee

Sofi Crypto Markup Fee
The only fee that originates from Sofi is the Sofi crypto markup fee. This fee is completely optional for users and is only applicable to the platform's cryptocurrency investments.
It is also vital to understand that this article does not include a comprehensive list of fees. The above fees are the common fees that apply to the majority of transactions. There are additional fees that cover anything from requesting paper statements to transferring funds outside of Sofi. 
To get the complete list of fees, as well as an update on all fee costs, feel free to check out Sofi's fee one pager. Since creating a Sofi account is free, feel free to use one of Investing Simple's affiliate links to get a free stock from signing up!