The first step to any successful investment strategy is finding the right online broker. And, with so many options to choose from, it can be a daunting first task.
That is why at Investing Simple, we are committed to breaking down some of the most popular online brokers and comparing their features, fees, pros, and cons to help you make the right decision.
In this article, we will be continuing that trend by reviewing SoFi vs M1 Finance, two of the hottest online brokers on the market now!
Summary: SoFi vs M1 Finance
SoFi offers more features that span a variety of accounts, such as student loans and other niche products
M1 Finance is more specifically focused on investing
There is no account minimum associated with opening a SoFi account
M1 Finance requires a $100 minimum deposit to begin investing on its platform ($500 for retirement accounts)
Both SoFi and M1 Finance have fractional shares features so you can buy portions of even the most expensive stocks
M1 Finance offers just stocks and ETFs while SoFi also offers cryptocurrency trading
Both are commission free for trading stocks and ETFs
M1 Finance offers expert pies and SoFi offers prebuilt investment themes
Neither platform offers personalized financial advice
SoFi offers an open trading window meaning you can place trades any time the market is open
M1 Finance offers just 1 trading window per day, 2 if you have M1 Plus
What is SoFi?
Have you ever walked into a store, browsed a few aisles, and thought "Wow this place has it all." This is exactly how I feel about SoFi, the popular online finance tool that acts as a one-stop-shop for all of its users.
Services Offered
Now I know what you're thinking, a one-stop-shop? Matt, this isn't Home Depot.
While no, SoFi doesn't offer every product under the sun, it does have some fantastic financial services offered at very competitive prices. From student loans, to automated investing to personal lending, SoFi is committed to accommodating all of your financial needs, and at the convenience of your smartphone. 
Let's take a closer look at some of its features.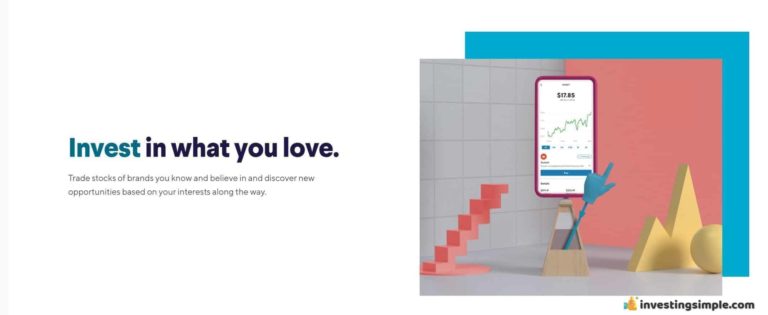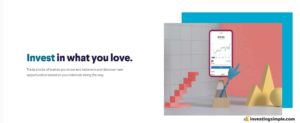 SoFi Features
Put plain and simple, SoFi's features are extensive. They cover many different areas of your finances, including offering a brokerage service.
SoFi's mobile app comes in at a very impressive 126 ranking on the Apple Store. The app is easily understandable for newcomers to personal finance, and if the 126 ranking on the app store doesn't speak volumes, you can take it from me.
I recently downloaded the app and can say that its features are clear, organized, and easily traversable.
$0 Commissions
SoFi offers stocks and ETFs on its platform. You do not pay any trading commissions.
SoFi also offers cryptocurrency on its platform, but understand that there is a 1.25% mark-up on each crypto transaction. This is something to keep in mind if you're looking to invest in Bitcoin or other cryptocurrencies.
Automated Investing
Robo Advisors have been very popular recently in the online brokerage industry, and SoFi has jumped on the trend. The process of automated investing is made into an easy three-step process on SoFi.
Fill out a short questionnaire about your investment goals, time horizon, and other financially-related questions
SoFi will take the information that you provided and create a personally-tailored, diversified portfolio of securities to help you reach your goals
SoFi will automatically invest your money into this portfolio, rebalance, reinvest, and maintain your portfolio
This is a great choice if you are new to investing and want to make sure you are well-diversified. The fact that SoFi does it for you makes it great for beginners.
Learn More About SoFi Automated Investing
Stock Bits
SoFi's Stock Bits initiative lets you buy partial shares of companies and receive proportional returns on its growth and dividends.
For example, if you want to buy a stock that is $100, but you only have $10, you can still invest in that company. You will only receive the gains and dividends equal to $10 of ownership, however.
SoFi Pros
Mobile app simplifies all of SoFi's features
SoFi offers a wide variety of offerings spanning from stock trading to home refinancing
Automated investing to suit your personal needs and goals
Cryptocurrency is offered on SoFi
No account minimums or fees taped on for opening a new account
Stock Bits lets you buy portions of stocks
SoFi Cons
SoFi does not specialize in one single service, making it diversified, but lacking competitive advantage
No bonds or options available for trading on SoFi
Crypto trading is available, but marked up 1.25% (a relatively large mark-up)
Limited access to market research
No tactical trading platform
What is M1 Finance?
M1 Finance is another online broker that has been in the spotlight for providing exceptional online brokerage services. It has a mobile app, a loyal customer base, and may be a great option for those interested specifically in the stock market.
M1 Finance offers portfolio customization, dividend reinvestment, automatic deposits, and a diverse array of expertly crafted investment portfolios or "pies."
These make it a unique and great choice for long-term investors who are more interested in passive strategies.
M1 Finance Features
In contrast to SoFi, M1 Finance specializes in stock and ETF investing on its platform, and most of its features are market-related. They do not offer crypto or other features such as student loan refinancing or personal loans.
Commission Free
M1 Finance is truly fee free and commission free. Stocks and ETFs trade without commissions.
They do not offer crypto, however.
In addition, trades are placed in batches to cut down on costs. As such, they offer only 1 trading window per day, 2 if you have M1 Plus (paid premium plan).
Fractional Shares
Like SoFi's Stock Bits, M1 Finance's Fractional Shares let you buy portions of companies for a fraction of the full price.
In the case of M1, you can purchase as little as 1/10,000th of a share of a stock or ETF. This is powerful especially given how easy (and cheap) it is to create a well-diversified portfolio of companies even if their stock prices are sky high.
Automatic Rebalancing
Building a portfolio is a challenge in it of itself. Then, consider the fact that your portfolio will drift from your target allocations!
Let's say you have 50% of your money in one stock and the other 50% in another. You could start out at 50/50, but weeks later find that your split is now 60/40! It all depends on how your assets perform.
This phenomenon is referred to as portfolio drift, and you need to rebalance your portfolio to mitigate this. The good news is, M1 Finance does this for you automatically! As you add or remove money, M1 will return you to your target allocations as best as possible.


Account Minimums
There is a $100 account minimum required to open up an M1 Account ($500 minimum for retirement accounts).
M1 Plus
Though it was not mentioned in the features offered section, M1 Finance does have a premium account where you can unlock more advanced features. The membership-based pricing format will run you $125 charged annually for access to these upgraded features.
With M1 Plus, you get:
1% APY Checking Account
1% Cash Back on Debit purchases
2% rate through M1 Borrow
2nd trading window
M1 Finance Pros
$0 commissions on stock and ETF trades
App is easy to use and design is simple, making it very beginner-friendly
Fractional shares make diversifying easier and lessen the burden of high-cost securities
Smart Cash Management lets you earn 1% APY (with M1 Plus)
Portfolio customization in "Pies"
Access to expert investment "Pies," so you can capture similar results to renowned investors
M1 Finance Cons
$100 account minimum required to open up an M1 Account ($500 minimum for retirement accounts)
$125 monthly payment for M1 Plus
Smart Cash Management can only be accessed through M1 Plus
The Final Verdict: SoFi vs M1 Finance 2021
Both SoFi and M1 Finance come with their own list of pros and cons. They also come with unique features that set them apart from one another. If you are looking for a catch-all brokerage service that gives you many different features to solve diverse financial needs, SoFi may be a great choice for you.
If instead you are looking for a more investment related service that specializes in long-term passive investing, M1 Finance may work best. In the end, it all comes down to your personal goals and preferences for what you need in an online broker.
Both of these brokerages offer convenient features such as prebuilt portfolios, fractional shares and commission free trading. However one key difference is that SoFi has an open trading window while M1 Finance has a limited trading window. If you are looking to buy and sell stocks with precision, this may be a deciding factor for you.
Best Free Stock Promotions
Keep Reading: