SoFi, widely recognized for its comprehensive range of financial services, including banking solutions, has become a go-to platform for individuals seeking efficient money management.
However, a common query among users revolves around the compatibility of SoFi with the popular payment platform, Zelle.
Let's delve deeper into the details of this.
Best Free Stock Promotions
What is Zelle?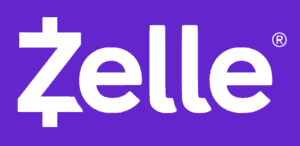 Zelle, a prominent name in the realm of digital payments, facilitates swift and secure money transfers between individuals.
It provides users with the convenience of transferring funds directly from their bank accounts using a simple email or phone number.
Notably, Zelle operates through direct bank app integration and/or a standalone Zelle app.
Best Free Stock Promotions
Zelle and SoFi
There is currently no direct integration of Zelle within the SoFi app.
Nonetheless, SoFi users can still utilize Zelle's services by linking their SoFi debit card with the Zelle app.
The process is relatively straightforward, involving a few simple steps within the Zelle app.
Users can seamlessly link their SoFi debit card and enable the transfer of funds between their SoFi Checking and Savings accounts via Zelle.
It is essential to note that the current weekly send limit for transactions using the Zelle app stands at $500. This limit cannot be altered.
SoFi Peer 2 Peer Payments Feature
SoFi also offers its own Peer-to-Peer (P2P) payment feature, presenting users with an in-app mechanism for transferring funds directly to other individuals.
This service is exclusively available for SoFi Checking and SoFi Money accounts, enabling seamless money transfers within the SoFi ecosystem.
However, certain restrictions apply, including the inability to send funds to oneself or to a joint account holder.
To initiate a P2P transaction within the SoFi app, users can navigate to their SoFi Checking account and follow the straightforward steps outlined within the platform.
This process entails entering the recipient's details, confirming the transaction amount, and finalizing the transfer.
SoFi Members vs Non-Members
The speed of P2P payments varies depending on whether the recipient is an existing SoFi member or not.
For existing members, the funds are expected to arrive instantly, ensuring prompt access to the transferred amount.
On the other hand, non-SoFi members will receive a notification via email and text, enabling them to claim the funds by providing specific details for a successful transaction completion.
If the recipient opts to claim the funds to an external bank account, it may take 2-3 business days for the transaction to be processed.